Over the summer, Biofortis nutrition science experts authored four articles detailing how specific ingredients and foods impact health. Cranberries, corn starch fiber and partially hydrogenated oils were featured prominently in our contributions to industry publications over the past few months as part of a larger examination of how food affects health.
Beyond the primary foods featured in these studies, the methods used to study them also offer useful insight. These studies use three different tools: meta-analysis, randomized clinical trials and evidence mapping.
Meta analysis is a relatively new tool, which allows the results of various, specific studies to be statistically evaluated together. In our article published in Advances in Nutrition titled, "Cranberries and Urinary Tract Infections: How Can the Same Evidence Lead to Conflicting Advice?" we examine several meta analyses to see how studies are included or excluded for evaluation and how this impacts the conclusion drawn.
Randomized Clinical Trials (RCT) are a mainstay tool for nutrition research. In our recently published article in the American Journal of Clinical Nutrition, we present data from a landmark multi-site, multi-country study. The study involved more than 300 subjects and showed the impact of a cranberry juice beverage in the targeted population of women with a history of urinary tract infections. A second RCT, this time published in the International Journal of Food Science and Nutrition, discussed the gastrointestinal tolerance of a novel dietary fiber.
The third tool, evidence mapping, is highlighted in our article published in Advances in Nutrition. Here, evidence mapping demonstrates a model for future nutrition-based recommendations by presenting a recent case study involving partially hydrogenated oils and their impact on blood lipids.
Add these articles to the top of your fall reading list:
Contributing to research publications is only a percentage of the impact our Biofortis nutrition scientists have on a daily basis. Our experts regularly work with clients to support the development of innovative new products.
Explore our Biofortis Innovation Services!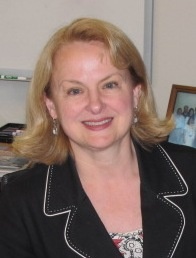 Pam Coleman, MBA, CFS
President, Biofortis / Vice President of Research Services, Mérieux NutriSciences
Pam Coleman, MBA, CFS, heads Biofortis as well as the Research Services team for Merieux NutriSciences in North America.  Her team provides nutrition, sensory/consumer and food safety/quality research support to the food and dietary supplement industries.  Her career spans more than 30 years, most of it focused on analytical service and research projects within food companies and for food companies.  Pam currently serves on the Board of Directors for the Institute of Food Technology.