FDA Revising Criteria for "Healthy" Food
Reflecting the latest scientific information, including the link between diet and chronic diseases, the Food and Drug Administration (FDA) issued a final guidance in late September to stipulate the approved use of the labeling claim "healthy" on packaged foods and to request industry comments regarding the use of the term. Industry comments should inform FDA's efforts to redefine the term "healthy" in order to align with the new final rules for updating the Nutrition Facts Panel and serving size information for packaged foods.
The final guidance advised food manufacturers of the agency's intent to exercise enforcement discretion regarding the use of the implied nutrient content claim "healthy" relative to the latest recommendations. The guidance highlights acceptable uses for the labeling term relative to low-fat, and beneficial nutrients such as potassium and vitamin D.
Currently, the FDA rule permitting the nutrient content claim "healthy" mandates that a food meets specific criteria for nutrients to limit in the diet (e.g. fat, saturated fat, cholesterol, sodium) and beneficial nutrients (e.g. calcium, iron, protein, fiber, etc).
The new guidance for the term "healthy" addresses certain changes mandated by the final rules for revising the Nutrition Facts Panel. Under the new rules, certain nutrients are no longer recognized to be significant issues for public health, including vitamins A and C.
Discretionary enforcement will permit manufacturers to continue to market products with "healthy" claims meeting the existing regulatory definition (21 CFR 101.65(d)).
During the rulemaking process, FDA will exercise enforcement discretion for a food bearing the "healthy" claim but not containing at least 10% of Daily Value (DV) per RACC of the approved nutrients provided the food contains at least 10% of the DV per RACC of potassium or vitamin D, or for foods not low in fat, the fat must be predominately mono- and polyunsaturated fats.
The agency will accept public comments on the labeling term "healthy" until January 26, 2017. Going forward, expect the FDA to reconsider additional health and nutrient content claims due to the evolving scientific evidence and federal dietary recommendations.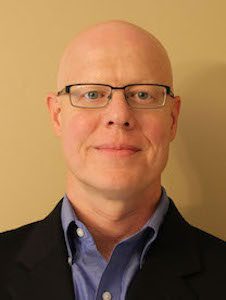 Patrick Kennedy
Information Services Manager, Mérieux NutriSciences
Patrick Kennedy is the Information Services Manager for Mérieux NutriSciences. He has over 15 years of food industry experience and has written extensively covering a wide range of food safety and regulatory subjects. He holds a MS degree in information science from the University of Illinois, and is a member of several industry organizations including AOAC, IFT and IAFP.