Implementation of the Food Safety Modernization Act (FSMA) regulations will continue despite the outcome of the recent presidential election and suggestions to reduce federal oversight of the food industry. The U.S. Food and Drug Administration (FDA) recently published two guidance documents to support industry compliance with upcoming FSMA regulations, including the controversial FSMA requirement for disclosing hazards, and the Voluntary Qualified Importer Program (VQIP). 
Written disclosure statements for identifying hazards are mandated by four of the seven foundational FSMA rules, including the rules for preventive controls for human food, preventive controls for animal food, produce safety, and foreign supplier verification program (FSVP).
The 'customer assurance' requirements apply to situations whereby food safety controls are applied downstream by a customer of a manufacturer/processor. If a hazard will be controlled downstream in the supply chain, then the manufacturer or processor must obtain written assurance from the customer that the product will be manufactured to eliminate the hazard.
Under the customer provisions requirement of the preventive controls rule, the manufacturer/processor must disclose when appropriate that a food is "not processed to control [identified hazard]." FDA expects the majority of disclosures will concern biological hazards because chemical and physical hazards are typically controlled earlier in the supply or distribution chain.
According to the draft guidance, FDA will accept the disclosure statement on a wide variety of document types. For example, the statement could be included on labels and/or shipment-specific certificates of analysis, but it is not acceptable to refer to a website without the disclosure statement.
The draft guidance provides additional information regarding acceptable terminology and document types specific to each of the four FSMA regulations. Due to the expected burden of this requirement on industry, FDA issued a final rule in August 2016 granting a two-year extension to the compliance date.
On November 10, FDA released its final guidance for industry regarding the Voluntary Qualified Importer Program (VQIP). Described as the "fast lane" system for facilitating the entry of imported food shipments into the United States, the VQIP program would provide benefits such as expedited review and limited FDA examination and/or sampling of food imports.
Importers seeking to join the program must have at least a 3-year history of importing food into the U.S. without an Import Alert or Class 1 recall associated with any imported food. Moreover, importers cannot be subject to an ongoing FDA administrative or judicial action (e.g. Import Alert, injunction and debarment) or any noncompliance related to food safety.
Supplier verification is an important component of VQIP. Eligible importers must have a current facility inspection conducted for each foreign supplier of food imported under the program.
Foreign suppliers must obtain certification from third-party certification bodies accredited by the FDA to establish eligibility to participate in the program. A regulatory audit must be conducted to obtain certification under VQIP.
Under the voluntary program, FDA will limit examination and/or sampling of VQIP food entries to 'for cause' situations, but the agency predicts these situations would be rare. The agency indicated it would expedite laboratory analysis of 'for cause' or audit samples from VQIP suppliers.
The agency published three documents to facilitate industry compliance with the VQIP program, including the final guidance for VQIP in a question-and-answer format, a fact sheet on the final guidance, and instructions for submission of a VQIP application.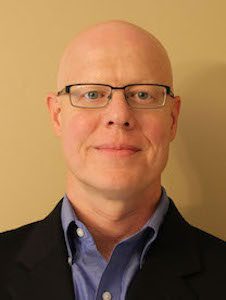 Patrick Kennedy
Information Services Manager, Mérieux NutriSciences
Patrick Kennedy is the Information Services Manager for Mérieux NutriSciences. He has over 15 years of food industry experience and has written extensively covering a wide range of food safety and regulatory subjects. He holds a MS degree in information science from the University of Illinois, and is a member of several industry organizations including AOAC, IFT and IAFP.