Is your supply chain keeping you up at night? As a food industry player, have you ever experienced difficulties in gathering the food safety data of your factories in a common format? Or made hazardous decisions because fact-based information was missing? Do your teams have to work hard to consolidate and analyze the information of suppliers?
We get it – managing and understanding your supply chain data is a daunting task. Overseeing multiple applications, spreadsheets and data sets is inefficient, time-consuming and can leave a lot of holes when comprehending the day-to-day operations of your business.
Go beyond the spreadsheet.
Mérieux NutriSciences is excited to announce the launch of QualMap, our new cross-system data management platform enabling you to gain valuable insights to your data. By leveraging decades of experience, our experts have created a fully integrated web application that will:
Give you real-time access to your production and supply food safety and quality data
Provide you a fully configurable view of all testing data, including microbiology tests, analytical chemistry tests, highly specialized analyses and compliance standards
Monitor your food safety and quality system application through a standard dashboard across your production network
Homogenize your files and data sources into a unique system, accessible both at the plant and corporate level
Help you identify any arising issues and make associated business-critical decisions
Your data drives your business. 
QualMap allows you to integrate, manage and visualize your data to fulfill your food safety and quality standards while being able to foresee ways to create operational savings and overall continuous improvement in your supply chain. This new web application will also help you better protect your brand from a crisis.
In a complex world of data, let us help you manage and make sense of the data in your supply chain. Watch our QualMap introductory video for details on how you can go beyond the spreadsheet.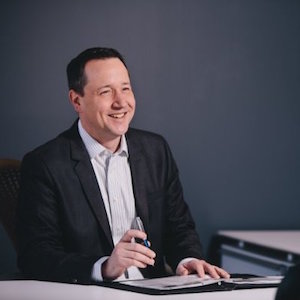 Kevin Hoffmann
Vice President of QualMap, Mérieux NutriSciences
Kevin Hoffmann leads the QualMap team as a part of the MXNS Digital Solutions portfolio. He has nearly 20 years of experience in application development, product management and building SaaS-based solutions on top of big data systems. He holds an MBA from Penn State University.