Believe it or not, it's been nearly five years since Canada approved its comprehensive food safety legislation known as the Safe Food for Canadians Act (SFCA). The legislation was developed to streamline Canada's food safety regulations, improve regulatory oversight, and increase international regulatory alignment with its key trading partners, particularly the United States. To implement the legislation, Canada recently published the proposed Safe Food for Canadians Regulations.Foodborne illness affects an estimated four million Canadians annually, resulting in 238 deaths and nearly 12,000 hospitalizations. Since 2011, the Canadian Food Inspection Agency (CFIA) has reported 84 recalls related to fresh fruits and vegetables, and more than 1,500 food product recalls attributed to non-federally registered establishments not covered by the existing commodity-based regulations. Health Canada has suggested the increasing incidents of food safety issues have been attributed to expanding consumer preferences for minimally processed foods (e.g. bagged salads) as well as new production and distribution systems.
The Act was approved in 2012 following an E. coli outbreak that prompted the largest beef recall in Canadian history. The discovery of E. coli in beef products led to the widely publicized recall by a leading Canadian beef processor, XL Foods. The Canadian Food Inspection Agency (CFIA) indicated the beef recall and related investigation revealed several weaknesses in the country's food safety system.
Prior to the legislation, the food safety regulations in Canada had remained largely unchanged since 1997. According to the preamble of the proposed regulations, federal requirements do not currently exist for registration or licensing, preventive controls or traceability for food prepared in or imported into Canada.
To address gaps in Canada's food safety system, the regulations target a comprehensive reduction in illnesses linked to high-risk imported and domestic food. The proposed regulations apply to all foods imported into Canada, sold across provinces, or prepared for export.
Under the legislation, the safety of all CFIA-regulated food falls under the existing Food and Drugs Act (FDA) and the SFCA regulations. The proposed regulations seek to consolidate 13 existing commodity-based regulations and certain provisions of the Consumer Packaging and Labelling Regulations (CPLR) related to food. Currently, legislation exists for nine specific food commodities (i.e. dairy, fish and seafood, fresh fruits and vegetables, honey, maple products, meat, processed eggs, processed [fruit and vegetable] products, and shell eggs).
The proposed regulations were organized into 17 parts, including the following parts identified as "key food safety elements": Licenses, Traceability, and Preventive Control Measures.
Licenses
Under the proposed regulations, all food importers and businesses preparing food for export or interprovincial trade must complete a registration process to obtain licenses. The license would serve as facility registration for oversight purposes. Business licenses could be suspended or cancelled in response to noncompliance events.
Traceability
The proposed regulations would implement the international standard for traceability established by the Codex Alimentarius. All traceability information, including electronic or paper records, must be provided upon request to government authorities within 24 hours' notice.
Preventive controls and preventive control plan (PCP)
Similar to the FDA's Food Safety Modernization Act (FSMA), prevention is the cornerstone of the SFCA regulations. Under the proposed regulations, food businesses must meet applicable food safety requirements and all related activities should be aligned with international best practices for agriculture and food manufacturing, including GAPs, GMPs and HACCP.
A preventive control plan (PCP), similar to FSMA's requirement for a food safety plan, will be required for most food businesses impacted by the law. The proposal provides examples of current food safety plans based on HACCP principles applicable to ten industry segments.
The preparation of a PCP would require a hazard analysis (biological, chemical and physical), measures to prevent or eliminate the identified hazards, and evidence of the effectiveness of the measures.
Additional elements to be described within a written PCP include:
Critical control points (CCPs) and related control measures
Critical limits
Procedures for monitoring critical control points
Description of the corrective action procedures each CCP
Description of verification procedures
Records demonstrating implementation of the PCP
Exceptions and exemptions are outlined within the proposed regulations. Exemptions from licensing, preventive controls, and the written PCP requirements are provided for alcoholic beverages; food additives; and certain types of unprocessed foods that will be further prepared as identified in the proposal. Very small businesses, referred to as "micro-sized businesses," would not be required to develop a written PCP. Additional exceptions and exemptions are described in the proposal.
The core objective of the regulations focuses on the harmonization of Canada's food safety system with international food regulations. An alignment with the food safety regulations of Canada's major trading partners, including the United States and the European Union, is emphasized throughout the proposal as a means to facilitate increased trade. Also, the regulations would serve to improve federal regulatory alignment with provincial/territorial food safety regulations.
The bottom line is that Canada's consolidated food regulatory approach should level the playing field for the food industry. Both domestic food and imports would be required to meet the same food safety standards. Moreover, a consistent and streamlined approach to food safety regulations should increase the efficiency and effectiveness of CFIA inspection and oversight activities. Public comments on the proposed regulations will be accepted until April 21, 2017.
Are you prepared to comply with SFCA regulations? Mérieux NutriSciences offers consulting services for food safety program development and validation. Our consultants will work with you to devise strategies and programs to ensure compliance of your food safety systems.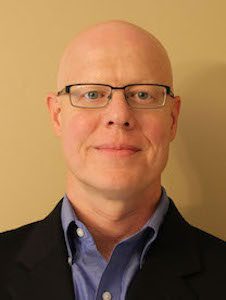 Patrick Kennedy
Information Services Manager, Mérieux NutriSciences
Patrick Kennedy is the Information Services Manager for Mérieux NutriSciences. He has over 15 years of food industry experience and has written extensively covering a wide range of food safety and regulatory subjects. He holds a MS degree in information science from the University of Illinois, and is a member of several industry organizations including AOAC, IFT and IAFP.