For over 20 years, the food industry has been steadfast in our view of the role of sanitation in classical Hazard Analysis Critical Control Point (HACCP) programs. Our experience with meat and poultry HACCP by way of the International HACCP Alliance and what came later with Global Food Safety Initiative (GFSI) HACCP requirements solidified the supportive role of sanitation as a food safety prerequisite program. We have managed sanitation as a separate prerequisite program, and then used these programs to eliminate the need for sanitation critical control points. However, compliance with the Preventive Controls Rule for Human Food (PCHF) as part of the Food Safety Modernization Act requires a different approach in how we manage sanitation procedures that directly addresses a food safety hazard identified in the hazard analysis.
In the past, sanitation prerequisite programs controlled hazards outside of the HACCP program. This allowed us to justify those hazards as "not reasonably likely to occur" when conducting our hazard analysis. But now, the PCHF rule requires manufacturers to, "conduct a hazard analysis to identify and evaluate based on experience, illness data, scientific reports and other information, known or reasonably foreseeable hazards for each type of food manufactured, processed, packed, or held at your facility to determine whether there are any hazards requiring a preventive control" (§117.130(a)(1)). This means all hazards must be listed in the hazard analysis and not eliminated simply because they are controlled by a prerequisite program. If a prerequisite program is successfully controlling hazards, then those programs are considered preventive controls under the PCHF regulation.
Additionally, based on the hazard analysis, the rule requires that the hazard be evaluated to "assess the severity of the illness or injury if the hazard were to occur and the probability that the hazard will occur in the absence of preventive controls" (§117.130(c)(1)(i)). This indicates that for the identified hazards which are likely to occur and can result in illness or injury, food manufacturers need to take their sanitation efforts a step further. Hazards that meet these criteria need to be included in the preventive control plan to employ preventive measures. This requirement extends to pathogen contamination of ready-to-eat foods from dirty equipment, microbial growth niches, cross-contamination from environmental sources and allergen cross-contact from similar sources (§117.130(c)(1)(ii)).
Preventive measures used to eliminate or reduce hazards through sanitation procedures must meet stricter requirements than the sanitation procedures utilized in the past as part of prerequisite programs. The PCHF rule requires sanitation "procedures, practices, and processes" (§117.135(c)(3)) to be subject to preventive control management components including: monitoring; corrective actions and corrections; and verification (§117.140(a)). In short, if a sanitation procedure is used to control a food safety hazard, then those sanitation controls must have monitoring, corrective action, and verification activities written in as part of the procedure.
Finally, the PCHF rule requires that food manufacturers keep records of their monitoring, corrective actions and verification activities to demonstrate that they occur as written into the sanitation preventive control procedures. For example, the monitoring activity must state "equipment will be visually inspected for cleanliness after sanitation is performed, but before operations begin, and those inspections documented on the daily sanitation record." For verification, you could state, "after successful cleaning and inspection, equipment will be randomly selected for ATP bioluminescence testing." For corrective action, manufacturers could specify in the procedure, "should visual inspection reveal equipment is not clean, or should ATP bioluminescence readings exceed the maximum allowable level, equipment will be re-cleaned, re-inspected, and retested until the standards of acceptability are met. Records of corrective action will be kept by documenting activities taken on the daily sanitation record."
Compliance to the PCHF rule for sanitation controls requires documentation of activity beyond what has traditionally been required operating under traditional HACCP. For food manufacturers, maintaining effective sanitation programs also provide critical and actionable data about your processes. Looking to dive deeper into the topic of sanitation and hygiene for your facility? Mérieux NutriSciences and the Institute of Food Technologists present an upcoming course on "Microbiological Concerns in Food Plant Sanitation & Hygiene," on August 8 – 10, 2017 in Chicago, IL.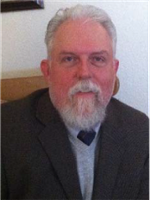 Jeff Lucas
Technical Director, Mérieux NutriSciences
Jeff Lucas is a food industry professional with over 30 years of experience in food safety management. He currently instructs and consults on issues such as HACCP, FDA Preventive Controls, environmental monitoring, pathogen reduction, and food quality management. Jeff has experience with food safety and Global Food Safety Initiative management.