Did you know federal health authorities have estimated 44% of the sodium consumed by Americans comes from only 10 types of food? According to the U.S. Centers for Disease Control and Prevention, the diet of 90% of Americans exceeds the recommended dietary sodium level for optimal public health. The high sodium levels found in many processed foods have triggered calls for food companies to reduce the salt content of food products; however, eliminating this valuable additive from food products can be a complex process.
Serious health risks, including high blood pressure, heart disease and stroke, have been associated with the excessive sodium content of the typical American diet. In fact, a few notable studies were published this year concerning dietary sodium and public health, including: an examination of the sodium content of commercially packaged foods in the United States (J Acad Nutr Diet, 2017 Feb 3); a study of sodium intake linked to specific types of foods (Appetite, 2017 Feb 1); and a study of the association of a suboptimal diet with mortality (JAMA, 2017 Mar 7).
Based on a comprehensive analysis of U.S. public health data, the Journal of the American Medical Association (JAMA) study reported excess sodium intake was the leading dietary factor associated with cardiometabolic deaths due to heart disease, stroke, or type 2 diabetes in the United States. In this study, researchers from Tufts University in Boston, University of Cambridge in England, and Montefiore Medical Center in New York evaluated federal data on disease-specific mortality and surveys of dietary habits. The study determined 10 dietary factors in the U.S. contributed to 318,656 (45.4%) of over 700,000 deaths in 2012. The researchers reported the largest number of deaths were due to "excess sodium intake, insufficient intake of nuts/seeds, high intake of processed meats, and low intake of seafood omega-3 fats."
Public health authorities have long championed the benefits of sodium reduction from the American diet. In fact, the2015-2020 Dietary Guidelines recommended a daily consumption limit of 2,300 mg sodium for people older than 14 years. In reality, the typical American consumes about 3,400 mg of sodium per day.
Citing public health risks, the U.S. Food and Drug Administration (FDA) issued draft guidance last year to establish voluntary sodium reduction targets for the food industry. The guidance suggested both short-term (2 year) and long-term (10 year) targets for reducing the sodium content of 150 categories of food. Food manufacturers, restaurants and food service operations were advised to consult the targets as part of a voluntary effort to reduce sodium.
The draft guidance triggered more than 200 written comments, including many comments submitted by the leading food industry trade associations and some of the largest food manufacturers in North America. The majority of comments submitted to the FDA by industry representatives concerned the technological challenges of reducing sodium in food. Sodium reductions in various food products have been accomplished by food scientists and technologists, but the reformulation of food to cut sodium remains a challenge for the industry.
The Institute of Food Technologists (IFT) submitted comments that identified several challenges associated with the sodium reduction of prepared foods, including:
Salt substitutes such as potassium result in off-flavors
Current federal standards-of-identity limit the reformulation of certain food products
Sodium reduction can result in microbiological safety or spoilage concerns
Consumer acceptance of reduced sodium foods requires extensive reformulation and consumer sensory testing
The IFT comments identified a need for "innovative technologies to reduce sodium levels while maintaining attributes, such as safety, shelf-life, palatability and physical properties." The identification of new salt substitutes, and research of the association between the functional roles of sodium and desired sensory outcomes were also suggested by the IFT.
The American Frozen Foods Institute (AFFI) submitted comments that echoed many of IFT's concerns regarding technological challenges, but the AFFI also urged the agency to postpone regulatory limits for sodium until all legal and technological issues can be resolved.
The trade group specifically requested that the FDA not finalize the upper limits for sodium, but if the limits are established, the association requested that FDA clearly state the target levels are not equivalent to maximum levels for sodium. The AFFI suggested the agency should clarify that higher levels of sodium can be incorporated into diets without posting health concerns such as high blood pressure or heart disease.
Although the FDA guidance is voluntary, AFFI expressed concerns that certain consumer groups could initiate legal challenges against food companies. The trade group questioned the FDA's authority to set upper limits for nutrients in foods, and urged the agency to consider the potential legal ramifications of establishing limits for sodium in food.
In comments filed by the Grocery Manufacturers Association (GMA), it was suggested the FDA should streamline and modify several food categories due in part to varying functional roles of sodium in foods. The trade association suggested the current implementation timeframe is not realistic. To allow the industry adequate time to reformulate foods to meet the short-term goals, the GMA suggested the implementation timeframe should be extended from two to at least four years.
While the FDA continues to develop its final guidance, food companies have been voluntarily reducing the sodium content of food products for years, and currently thousands of lower sodium retail food products are available to American consumers. To meet the federal goals for sodium reduction, some of the industry groups requested additional time to address the technological challenges, but also time to support the transition to and acceptance of lower sodium food products by Americans.
For companies looking to offer low-sodium versions of existing products, or who are developing new low-sodium products entirely, Mérieux NutriSciences offers sensory studies to determine consumer preferences. We offer sensory research services, descriptive analysis and difference testing to help you determine consumer perception of your product and to meet market expectations.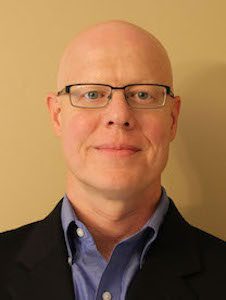 Patrick Kennedy
Information Services Manager, Mérieux NutriSciences
Patrick Kennedy is the Information Services Manager for Mérieux NutriSciences. He has over 15 years of food industry experience and has written extensively covering a wide range of food safety and regulatory subjects. He holds a MS degree in information science from the University of Illinois, and is a member of several industry organizations including AOAC, IFT and IAFP.