Sales of our new software, EnviroMap, have continued to grow over the last few years, and this growth has allowed me the opportunity to visit a number of our customers' plants. I have visited plants that produce pet food, peanut butter, jelly, fresh vegetables, poultry and many more. These visits have given me the opportunity to speak directly with our EnviroMap users. I have seen firsthand how their sampling plans are improving over time and how they are using data that has been produced by EnviroMap to respond to contamination. Overall, I found it gratifying to see how the implementation and use of EnviroMap not only improves the operations by cutting cost, but also greatly enhances the overall productivity of the environmental programs. Corporate Quality teams were reporting how game-changing it was to be able to monitor, change and react to local environmental issues, whether at that particular plant or off-site. All of these factors make me proud of the significant contribution to food safety that EnviroMap is making.
During the initial development and implementation of EnviroMap, I thought I understood the scope of the impact our software would have on both the local food plant and the enterprise. However, as I continue to learn how our customers are using EnviroMap, I am discovering new, impactful applications that we never anticipated from our system. These intangibles have frequently been as useful to the company as the core features of the software. For example, some companies have adopted EnviroMap to manage their finished product testing. This provides them with one application to track all of their results and it gives them a unique, scaled-back view of their food testing program. The system allows them to run multiple reports, coordinate the results of finished product testing with environmental testing and see how one might impact the other.
One of the most interesting intangibles is the impact EnviroMap is having on food plant sales. Most suppliers in the food industry are subject to customer audits. A number of our customers are reporting that these audits not only take less time, but also that their end-customers are impressed with the quality of their environmental program. A great example of this comes from one of our protein plants that undergoes regular audits from a large fast food chain. This fast food chain has a very aggressive audit program for companies supplying them with protein, which is putting constant pressure on our customer to prove that their environmental programs are effective in controlling contamination. In order to satisfy the fast food chain, they spend countless hours preparing for the environmental audits. This requires constantly pulling test data from spreadsheets and manually plotting the results. They have no way to demonstrate effective cleanup in the event of contamination and when the mitigation process could end.
The implementation of EnviroMap has changed all of this. The food plant customer can now show all the data to their customer within minutes instead of hours. They can now either run a report or show a video demonstrating the effective cleanup in case of a required mitigation, including each swab point with the test results. Their customer could not compliment the protein manufacturer's program enough. They found it easy to audit and prove that our customer had a world-class environmental program.
EnviroMap solidified our customer's relationship with their customer. The result was additional business for our customer, and their customer was so impressed with their environmental program that they are using it as an example for their other suppliers to follow.
Want to take your environmental monitoring program to the next level? Implement EnviroMap at your facilities to schedule, map and track your microbiological environmental sampling procedures. This cloud-based system is designed to support numerous sampling schedules across multiple facilities, providing effortless systematic tracking and traceability. Discover how using EnviroMap can elevate your environmental monitoring program and improve other functions at your plant.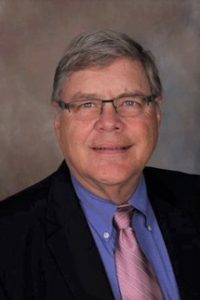 Larry Bowman
President, EMAP Holdings, LLC
Larry C. Bowman has over 20 years of experience in designing and implementing data management software solutions in both the food and energy markets. As President/CEO of Management Solutions of Virginia, Inc. Mr. Bowman provided leadership in the development of several Laboratory Information Management Systems (LIMS), Quality Compliance software, and spearheaded the development of EnviroMap. EnviroMap is a cloud based software solution that comprehensively manages environmental monitoring programs. It includes the ability to control environmental sampling across multiple facilities, enforce sampling protocol, provide proactive notifications for contaminated areas and construct comprehensive trending reports. In October of 2015 Mr. Bowman was named President of EMAP Holdings, LLC. EMAP Holdings is a joint venture between Management Solutions of Virginia and Mérieux NutriSciences which joined forces to provide all-inclusive environmental services to the food industry.
Earlier in his career Mr. Bowman held a number of Senior Management and Quality Consulting positions with both technology companies and general business enterprises. He holds a Bachelor of Science, and Master of Science from Virginia Commonwealth University, and has taught college level courses in Entrepreneurial Technology, Marketing, and International Business. In addition, he has attended numerous training programs including Senior Executive Training at the University of North Carolina at Chapel Hill.