Over that past few months, our team has presented hundreds of product demonstrations of our digital solution, EnviroMap. In all of these demos, two common themes arose. First, EnviroMap provides the solution that the user needs to automate their environmental monitoring program (EMP). And second, often the person we're talking to needs help to convince management to approve the project. How can Mérieux NutriSciences assist with that step? 
EnviroMap ensures a company's environmental monitoring program is being followed as prescribed. Customers utilize the tool to schedule and manage activities, mitigate out-of-limit results and generate the necessary reports for daily, weekly, monthly and customer-driven activity. In the past, finished product testing was standard to ensure the product was safe for human consumption. However, if you discover a contamination issue at the end of your production chain, you would have no idea where that problem originated.
Margins in the food industry are notoriously tight. Thus, the decision to purchase a solution like EnviroMap must be thought out in advance and financially sound. An automated EMP solution is not for every company. Here's a list of qualifying questions that will help your company determine if EnviroMap is a logical choice to help automate your environmental sampling program:
Do you know the value of your current manual system? There is a cost associated with everything, but especially with a manual process. If you are going to convince management to make a change, you need to place a value on it. Look at factors such as manual hours expended, the opportunity to allocate time to other resources and the cost of potential human error.
Does the current system accurately reflect your company's commitment to the quality and safety of your products?
Can the increased administration and reporting workload be managed without increasing headcount?
Does management understand the impact and/or consequences of not following the prescribed program, missing collections and making recording errors?
Does the current system readily identify troublesome areas? If you can identify and focus on those areas, you can increase your run-time.
Does the current system provide sanitation with proper and timely feedback?
Have you recategorized, removed or replaced a site in the past two years? If so, your EMP should not be static. Perhaps you can reduce costs by no longer sampling sites that are always compliant or recategorizing those sites for less frequent collections. Do you have historical data to justify this change?
Has a customer or auditor ever described your system as "Best in Class?"
Are there higher-value activities that could be addressed?
Is information requested during an audit or by a customer readily available? Or do you find yourself digging through file cabinets full of documents and spreadsheets?
Are reports for daily, weekly, monthly and customer-related activities always delivered on time?
Do you find yourself having to manually search and print off SARFs, sampling sites and other routine environmental monitoring documents on a daily or weekly basis?
If you found yourself answering "no" to most of these questions, then perhaps the only question you need to ask yourself is, "How can I not afford to automate my EMP?"
The good news is that our experts can help. We have tools that will determine the cost of your current system and show you the direct benefits our automated solution can have on your current process. Our team of experts will be on-site giving live demos of the EnviroMap software at the 2017 IAFP Annual Meeting. Join us in Tampa, FL from July 9 to 12, 2017 at Booth #931 to discuss how EnviroMap can be customized to work for your company.
One of our EnviroMap customers, Wayne Farms, approached us with the need to develop a custom solution to control quality at every step of their manufacturing process. Learn about how EnviroMap was able to work with them to implement a program that met their needs for an automated environmental monitoring program by reading our case study.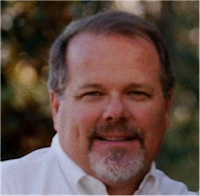 Brent Wallen
Director of Business Development for EnviroMap
Brent has over 20 years of experience in compliance software and process management of highly regulated industries. He has successfully worked with a wide spectrum of food industry companies on the implementation of documentation and process control systems at their facilities. Brent is a University of Tennessee – Knoxville grad with a degree in Electrical and Computer Engineering.