All food safety and quality professionals would agree that using data is key to the success of their business. Data analysis and reporting can help companies reduce the risk of recalls, drive supply chain performance, improve product quality and protect brand integrity. However, data reporting needs vary by company and interpretation of that data can be a tedious, manual process with varying needs from the boardroom to the production floor. 
For example, a retailer with a global supply chain may want to view data by region, whereas a mid-size foodservice company may have a team of individuals with specific expertise – thus needing to monitor suppliers by product category. These differences can pose challenges to how a company gathers and analyzes data. VPs will want an executive view of the food safety and quality management (FSQM) data to measure the overall compliance of programs. Purchasing will need to compare suppliers who provide similar products for sourcing decisions and contract negotiations, while FSQM team members will need a deeper look at the data, to measure product performance and identify trends. Lastly, plant users need to monitor and act on their data in order to maximize high quality yield and reduce costs.
All of this data is too often siloed or consolidated together from multiple sources. How does a company go about gathering and organizing their data to be reported on in so many distinct ways ‒ for so many different users?
With Mérieux NutriSciences' new QualMap application, companies can integrate all their technical data from multiple food safety and quality programs into one configurable dashboard, allowing for the ability to customize reporting and drill down on individual capabilities.
Customize your view: The dashboard includes visualizations that allow you to easily look across many programs for an executive view of your supply chain performance, or focus on specific programs and categories for a deeper, more targeted analysis.
Slice and dice your data: From the executive VP to the individual plant line contributor, each user has a different level of reporting needs. Using default filters, you can quickly search or set defaults for data most meaningful to you.
Control access by role: QualMap has the flexibility to assign data access and permissions at the user-role level to meet the need of all individuals in your organization.
Learn more about how QualMap's configurable filters and dashboards that will make managing your food safety and quality data easier for your company and all the members of your team who have different reporting needs.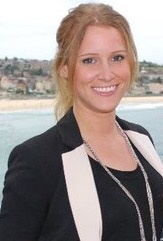 Tessa Pritts
Product Manager, North America at Mérieux NutriSciences
Tessa leads product strategy and market research to understand industry needs and define new potential services within QualMap. She has nearly 15 years of experience in food quality and safety testing, auditing and product development for the food industry. She holds a BS in Biology from the University of St. Thomas, Minnesota.