All natural. Gluten free. Low in fat. Organic. Peanut free. The number of claims available for use to describe a food seems endless, so how does a manufacturer or producer know which words they can and cannot use? Taking one quick trip down the grocery aisle bombards a consumer with confusing label call-outs, outrageous marketing promises and countless newly innovative products.
The food and beverage market is a multi-million dollar industry that just keeps growing, providing consumers with access to trendy or niche foods they have never heard of before. The fast-paced world of food research and new product introductions may even leave some consumers questioning how true some of these claims are on new products with their fancy marketing call-outs and implied promises of renewed health and energy.
Understanding Labeling Regulations
The typical consumer may not realize all of the stringent steps required, by strict federal and state regulations, that a manufacturer must conduct before a single food item can be introduced into the marketplace. In fact, the food label, which communicates most of the marketing claims and positive features of a food, is one of the most federally regulated portions of a food product. Items such as the product name, statement of contents, ingredients in the food, nutrition values and claims must all follow a defined set of rules and requirements established by the Food and Drug Administration (FDA).
Although the FDA publishes and enforces these federal food regulations, it is ultimately a food manufacturer's responsibility to ensure they follow federal labeling regulations and provide compliant packaging to the consumer. With thousands of food products occupying store shelves, in addition to cosmetics and pharmaceuticals, the FDA only has the capacity to review less than 5% of the food product labels in the market. With such a low review rate, it's no surprise that improperly labeled products can end up in a consumer's refrigerator or cupboards. Mislabeling leads to recalls and market withdrawals that can reduce consumer trust and confidence in products, producers and brands.
With constantly evolving rules and regulations governing food, not only consumers become confused by food labeling, but so does the food industry. Over the past year alone, the FDA has completely overhauled the Nutrition Facts portion of food labels, in addition to recent federal announcements concerning GMO labeling regulations and their jurisdiction over stricter state laws. These recent events show how a seemingly simple change to only one aspect of a food label can have a huge impact on the entire food industry. Improper interpretation and execution of regulatory changes by the food and beverage world can result in mislabeling issues, increased production costs, lost revenue, product detention or seizure and even irreversible damage to brand image. With increased customer demand for transparency pushing the regulatory environment around food to the forefront, it has become increasingly important for food manufacturers to review labeling protocols and best practices to ensure compliance throughout a product's lifecycle.
Food Labeling and Product Recalls
Food industry manufacturers struggle with the pressure of maintaining a competitive edge with leading national brands, while still trying to follow the laws without increasing production costs. These industry pressures can tempt an organization to cut indirect costs or bypass protocols in the spirit of innovation, but ensuring proper food labeling should never be negotiable. Failing to follow a solid labeling compliance plan can have negative consequences, both financially and with consumer trust. Each year thousands of food products are removed from store shelves due to food labeling errors. Two of the top reasons for product recalls in 2015 were mislabeling and undeclared allergens, which are both serious and potentially fatal consumer health issues. Other reasons cited for food recalls associated with labeling errors include food fraud, such as calling a product by an incorrect name, and misleading nutrient content claims, which is when the product's nutrition profile does not meet the requirements for the claim.
It's not only small shops that have labeling compliance issues; even big household names and national brands have been affected by litigations and market withdrawals due to mislabeling. Millions of dollars are spent in the food and beverage industry each year due to the costs associated with mislabeling activities. Unfortunately, many organizations are not aware of the risks associated or how to reduce those risks until they're already in hot water with consumers and government agencies.
Mislabeling Prevention
So what can a manufacturer do to ensure they stay in business while providing a safe, quality food product to consumers or retailers? If the FDA is not available at the food industry's beck and call, how can a company find guidance to reduce their risk of mislabeling issues? They can seek out the help of seasoned regulatory experts for food packaging label reviews to ensure all federal mandatory labeling information is present on a food label and declared in the correct manner. A quality regulatory team can also review all product claims to ensure the product meets all of the applicable claim requirements and it is not misleading to consumers.
Regulatory experts will identify overall key labeling issues, provide guidance and propose solutions for areas of the food label that are incorrect or lacking. For example, the liquid expressed from almonds can't be labeled as "milk," but it can be a beverage, and cheese spelled with a "se" must be made from milk, but "Cheez" can have food additives not allowed in cheese. If a manufacturer was unfamiliar with the defined regulatory standards of identity for foods such as milk or cheese, they could find themselves in the middle of a significant labeling recall. This could have been avoided if a knowledgeable expert had reviewed their labels for regulatory compliance prior to use.
Navigating the regulatory waters to become an expert in food labeling regulations takes years of experience and exposure to hundreds of different product types. From seafood to eggs, or to dairy to juice, these highly standardized and regulated food products each have their own unique set of requirements. Failure to meet one single labeling requirement can result in significant losses for a company. That's why it is highly recommended that a third party expert in the field of food labeling regulations conduct detailed and unbiased reviews of product packaging. It's also important for producers, manufacturers, retailers and distributors alike to understand the importance of food label review services. These services can reduce and prevent risk associated with litigation, recall costs, regulatory actions, brand reputation damage and even public health hazards.
Let the Regulatory Compliance Nutrition and Labeling department at Mérieux NutriSciences take the burden of food labeling compliance and risk off your organization's shoulders. We care about the accuracy of your product's labels as a manufacturer and about consumer health. Contact our team of experts now!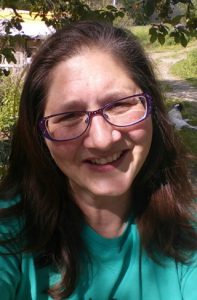 Dodi Kingsfield
Regulatory Compliance Supervisor of Nutrition and Labeling, Mérieux NutriSciences
Dodi Kingsfield is the Regulatory Compliance Supervisor of Nutrition and Labeling at Mérieux Nutrisciences. Prior to joining Mérieux, Dodi was a Regulatory Compliance Manager for a leading private label beverage manufacturer in the southeast. She holds a B.S. in Chemistry from Northland College and has worked in the quality and regulatory field for pharmaceutical, medical device and food manufacturers. When not at work, Dodi enjoys life with her family, writing tall tales and spending time outdoors camping and hiking.