Last month, our blog, "How Much for That Doggie in the Window?" helped you determine whether your company should implement an automated environmental monitoring solution. So now you've decided that your company should move forward with an automated solution. Great! But how do you convince your internal stakeholders to get on board? Doing so many seem tricky because an automated program will bring various benefits to stakeholders at different levels of the organization. Instead of focusing on individual functions, the answer lies in highlighting the specific return on investment (ROI) that your company will gain from using an automated EMP solution.
EnviroMap is an automated EMP solution that provides an unparalleled system for scheduling, submitting, recording and tracking any environmental sampling procedure. This valuable tool helps companies improve the effectiveness of their environmental monitoring program while freeing up resources previously being used in a manual program.
If you are in the process of trying to secure approval for a solution like EnviroMap, we suggest you imagine talking to Rod Tidwell, the Arizona Wide Receiver from the movie "Jerry Maguire." In a famous scene from the movie, Jerry asks Rod what he can do to convince him to keep Jerry as his agent. Rod repeats enthusiastically, "Show me the money!"
When one of our clients describes EnviroMap to a peer in the industry, they often bring up a lengthy list of EnviroMap features that may not immediately demonstrate how the tool will save time and money. Features like:
Schedules sampling activities
Manages and monitors the sampling activities through the entire process
Prints the sample labels
Generates an electronic sample submission form
Integrates with the LIMS to populate charts, graphs, and reports
Generates standard reports for daily, weekly, monthly, quarterly, and customer activity
But if that same client describes EnviroMap to one of their customers, they often note how EnviroMap improves their operations with features like:
Ensures that documented plans and programs are being followed
Eliminates common clerical errors
Provides immediate access to EMP data
Enables quick decision-making
Increases accountability
Saves time Improves organization
Compared to the first list, the second list immediately shows the ROI. Here are a few examples provided by EnviroMap customers about how EnviroMap has "showed them the money" for their ROI in the system:
"FSMA requires that we demonstrate preventative control. Our current manual process does not adequately represent our company's commitment to our food safety and quality programs. EnviroMap will not only meet the FSMA requirements, but customer audits will display our commitment to the safety and quality programs."
"Ensuring our EMP is being properly followed is critical to maintaining FSMA and customer compliance. EnviroMap will enable us to effectively control and manage our EMP, generate the necessary reports and require fewer resources to maintain. We estimate that the tool will eliminate the need to hire or increase .5 to 1 Quality Assurance professional."
"Documenting and responding to customer or audit requests is difficult and time consuming. EnviroMap will enable us to generate and provide the necessary information in a timely manner. Not only will the customer appreciate the improved level of service, but the time saved can be used for higher value add activities that increase profitability."
"We have experienced issues in the past with manually recording sample information and submitting samples to the lab. These issues are not uncommon, consume several hours to remedy and have resulted in missed shipments. EnviroMap will eliminate these errors and the need for supervisor review. We will not miss shipments due to clerical errors with the lab."
"Mitigating our risk is a primary objective for our department. EnviroMap's reporting and mapping will aid in the identification of troublesome sites and seasonal fluctuations that occur. These reports will provide us with the necessary information to schedule preventative maintenance or special cleanings, prior to problems arising. The result will be longer, uninterrupted runs."
So, as you prepare to make your final presentation to stakeholders, remember to, "show them the money!" Consider zeroing-in on a few specific instances where an automated system will improve efficiency in your operations to save manpower, or where it will prevent errors using your company's historical data to show the potential savings. They will be listening!
Do you need help identifying the areas where EnviroMap will save time and money in your organization? Contact our experts to discuss how we can help you conduct an ROI analysis. The EnviroMap team will also be on-site giving live demos of the EnviroMap software at the 2017 IAFP Annual Meeting in Booth #514. Join us in Tampa, FL from July 9 to 12, 2017 to discuss how EnviroMap can work for your company.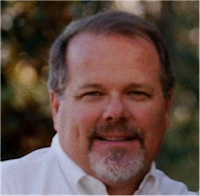 Brent Wallen
Director of Business Development for EnviroMap
Brent has over 20 years of experience in compliance software and process management of highly regulated industries. He has successfully worked with a wide spectrum of food industry companies on the implementation of documentation and process control systems at their facilities. Brent is a University of Tennessee – Knoxville grad with a degree in Electrical and Computer Engineering.