Clients often ask me, "If I am certified to the Global Food Safety Initiative (GFSI), will I be ready for the FDA to inspect my operation for compliance with the Food Safety Modernization Act (FSMA) Preventive Controls Rule?" In the past, I have told many clients with certifications such as the Safe Quality Food (SQF) Code and British Retail Consortium (BRC) Standard, that because they went through the steps to become certified, they are well positioned to ensure compliance with the FSMA law requirements. However, there are similarities and differences between the two that must be taken into account. For companies that fall under the FDA regulatory jurisdiction and must become compliant with the FSMA Preventive Controls for Human Food Rule or the Animal Food Rule, taking the journey to become GFSI certified will help them meet the FSMA requirements. It will also change the working culture throughout the organization to prepare for FSMA implementation.
There are several aspects of the GFSI codes that will equip manufacturers to comply with FSMA. Both require a detailed hazard analysis with food safety plans, recall plans and prerequisite programs. These prerequisite programs include current Good Manufacturing Practices (cGMPs), pest control, sanitation, foreign material controls and a supplier approval process. Both also place an emphasis on training employees. Under GFSI, a worker competency program should be in place and under FSMA a facility needs to have "qualified workers."
But one major difference between these two can be seen in the risk a company takes if they fail to meet the requirements. If a company does not meet GFSI requirements, a certification body could take actions on their certificate, with the worst case scenario being losing their certification. However, if a company is found to not be "in compliance" with FSMA, the FDA could potentially take legal action against the company. Depending on investigation findings, this legal action can include fines, suspension/withdrawal of registration with the FDA or even criminal actions.
Another major difference between the requirements can be seen in the management of a recall plan. Under GFSI, a recall plan is considered a prerequisite program, but under FSMA, once a company has identified a hazard requiring a preventive control, the recall plan becomes part of the Food Safety Plan for the facility. FSMA also requires a broader perspective when addressing hazards by examining what suppliers do and what customers do in regard to the ingredients, raw materials, processing aids, packaging materials and finished products. On the other hand, GFSI focuses on HACCP, which looks at the hazards within the four walls of a manufacturing facility. Upon hazard identification, FSMA refers to the use of preventive controls, which are handled much like Critical Control Points in GFSI, with required monitoring, corrections, corrective actions, verification and record-keeping.
One last major difference is the FSMA requirement for validation activities only on process preventive controls, and not on sanitation, allergen or supply chain preventive controls. The GFSI standards require a validation activity for all prerequisite programs to ensure they are working effectively and controlling the hazards they were designed to control. A GFSI certification provides a company with the appropriate infrastructure to grow as a company and to more effectively deal with everyday incidents as they happen, since we all know life working in a food facility can be unpredictable. Despite the difference listed above, the GFSI certification helps prepare a company to comply with FSMA requirements as well.
Mérieux NutriSciences offers short courses to help companies prepare for GFSI certification, such as Implementing SQF Systems Edition 8 and Implementing the BRC Food Standard. We also provide outstanding consulting assistance to establish a great working culture that will help you comply with both FSMA and GFSI. Our experts can perform an FDA readiness gap assessment, help build your plants' food safety plans, perform a comprehensive hazard analysis on ingredients and provide PCQI training at your facility.

Meet the Author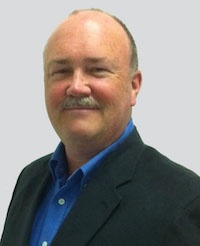 Jeff Strout
Technical Consultant, Mérieux NutriSciences
Jeff Strout is a food safety trainer and consultant with extensive food industry experience as an auditor. Jeff educates on current and relevant topics and provides insight to the entire food industry for SQF, BRC, Food Defense, HACCP, Seafood HACCP as well as other areas of food safety and regulatory compliance.