The identification and differentiation of bacteria date back to the late 1800s. Primary interest often focused on microorganisms impacting animal or human health. Salmonella falls under this umbrella, as it was first identified during a hog cholera study in the 1880s. Early work relied on phenotypic (observable) characteristics due to the limitations of the science at the time, but advancements in science led to the initial development of an antigenic schema for Salmonella. Over the ensuing years, the use of phenotypic and antigenic characteristics helped define the taxonomy of Salmonella (>2600 serovars). These characteristics have also been used for decades in public health investigations involving foodborne illnesses. Linking a Salmonella isolate from an ill human to a Salmonella isolate from a food through serotyping played a critical role in these investigations.
However, phenotypic measurements have limitations. For example, Salmonella isolates do not always easily express all antigens, so identifying those requires additional effort. But in the last decade or so, newer technologies have emerged that allow isolate comparisons at the genetic level. Currently, whole genome sequencing (WGS) is used by public health agencies in the United States and other countries during foodborne outbreak investigations. The current outbreak investigation involving papayas is just one example. The use of WGS has progressed quickly relative to historical technology adoption. Why has this occurred, and what does it mean to the future use of Salmonella serotyping?
WGS is considered more robust in determining the genetic relatedness of isolates. As the name implies, the bacterial genome is sequenced with a principle that the genetic information is more informative and determinative in isolate comparison. Essentially, WGS provides information on a number of factors of possible interest. These include MLST type, pathogenicity genes and bacteriophage content. Another use of WGS on Salmonella isolates includes application in antimicrobial resistance monitoring by the National Antimicrobial Resistance Monitoring System (NARMS). Additionally, WGS is now considered an economically viable alternative to serotyping. This includes its use in public health surveillance and outbreak detection.
The use and understanding of sequencing data is still growing. For example, WGS patterns that are very different can exclude isolates as being genetically related. However, discussions continue within the molecular biology community as to how many Single Nucleotide Polymorphisms (SNPs) can be different with the isolates being interpreted as being the "same." As such, serotyping may continue to provide a higher level of strain discrimination within a sequence type.
Whole genome sequencing is not a stand-alone tool in outbreak investigations. Determining relatedness in an outbreak investigation still requires epidemiological and traceback data. While public health agencies have conducted WGS on archived isolates to develop extensive databases, they also continue to serotype Salmonella isolates recovered during investigations. Many food companies have historical information on Salmonella events which include the serotypes involved. Often, isolates from those events are not available to conduct retrospective WGS, so any future comparisons will need to rely on serotyping data. While WGS appears to be the current siren's song for food microbiologists, I believe serotyping of Salmonella will continue to be of value for the near term.
Regardless of whether serotyping or WGS would be used in the investigation of a Salmonella outbreak, food manufacturers can prevent product contamination with a robust environmental monitoring program. Mérieux NutriSciences can assist manufacturers in establishing and running an environmental monitoring program targeting pathogen prevention. Food industry professionals will learn how to set up and run an effective program at our upcoming course on Effective Environmental Monitoring & Aseptic Techniques. Manufacturers can also use Mérieux NutriSciences' cloud-based EnviroMap tool to automate and manage their environmental monitoring program. This robust tool allows food safety professionals to visualize their data and recognize trends to determine where Salmonella may be a recurring problem in their facilities.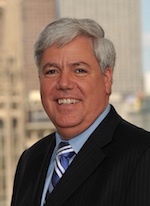 Dave Evanson
Technical Consultant, Mérieux NutriSciences
Dave Evanson is a food safety professional with over 35 years of experience in the food industry. As an educator, he provides instruction and knowledge to help prevent food contamination events. This is accomplished through public and customized courses, environmental assessments and other mechanisms. As an investigator, he identifies causes and provides solutions to the preventable events.