As a Food Safety and Quality Professional, you have made the important decision to move forward with a software solution to integrate and manage your suppliers' data, including at-line production quality checks. But the question still looms, "how will my suppliers who need to use the system adapt?" Although the solution may provide you with valuable insights and brand protection by integrating data from multiple sources, introducing new software can be a burden to those who are required to upload their data into the system. This could strain your supplier relationships and ultimately leave you with ineffective data sets because of errors or lack of adoption.
Meet Matt, a QA Manager for Burly's Beef. Burly's Beef is a beef processor that utilizes three unique systems for capturing at-line production data. Their client, Big Burger, is a fast food chain that has recently subscribed to a software solution to manage the quality and safety data of their suppliers and products. Unfortunately, the solution constrains the users to conform to their rigid data upload template. This means that Matt is required to extract data from his three Statistical Process Control (SPC) systems and manually copy all the relevant information into a template to load into Big Burger's software application. Not only does this leave room for substantial copy and paste errors that could result in inaccurate data, but the chore is so time-consuming that Matt has to spend his weekends playing catch up on the production data uploads into the client's software solution.
QualMap Offers a Solution
The designers of QualMap recognize that adaptability for your suppliers is pivotal in having a successful product. By creating an upload functionality that adapts to the suppliers' systems, we provide our clients with the leverage needed to implement our data management solution.
User-specific upload options. The QualMap team works with your suppliers to identify their current data collection process and export capabilities.
Custom mapped templates. For suppliers with internal SPC systems, we map the QualMap upload utility to the supplier data export templates, eliminating the need for copying and pasting between systems.
User-driven standard templates. Occasionally, suppliers do not have systems in place to track their at-line data electronically and instead collect it manually. QualMap provides a flexible standard template for those suppliers to capture their data and upload with ease.
Providing your supplier users with a streamlined export and upload process into QualMap ensures proactively cleansed data because it eliminates transfer errors, reduces user resistance and, even more importantly for Matt, frees up his weekends!
Integrating your suppliers' at-line data with your other sources of Food Quality and Safety data provides an additional layer of protection for your brand. Mérieux NutriSciences created QualMap as a digital solution to address the needs of both manufacturers and their suppliers to make supply chain management easier. Once QualMap integrates your suppliers' data with your own, you can easily examine it all together using QualMap's configurable filters and dashboards. This overall view of your supply chain gives you the ability to analyze your data, identify areas for improvement and guarantee the safety and quality of your products.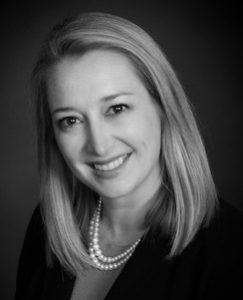 Jennifer Derryberry
Product Manager, Mérieux NutriSciences
Jennifer Derryberry leads client on-boarding and customer support for QualMap and contributes to market research for new modules within QualMap. She has nearly 12 years of experience in food quality and safety testing, private brand protection and data analysis for KPIs. She holds a BS in Microbiology from the University of Arkansas.