Dangerous attacks in the food industry occur frequently and are not always as high profile as you might think. Are you aware that, in recent years, many companies in the food industry have been affected by intentional attacks on the products they manufacture? The time has come for food manufacturers to ask themselves: what can be done to prevent tragedy from striking in your facility?
There have been several intentional contamination events right here in the United States over the past several years. To help prevent the opportunity for contamination, the Food Safety Modernization Act includes a final rule aimed at preventing intentional adulteration in a company's food supply. Most often, intentional adulteration is perpetrated by a disgruntled employee who wants to retaliate against the company or their supervisors/managers. Some of these attacks may even aim to use food products to cause consumers death or harm. Almost every company in the food industry, including those who make foods for children and animals, could be a target for someone wanting to cause harm to the general population.  
The question is – are you prepared? Have you or your team considered how to prevent a tragic event from happening in your facility, to your products and to your customers? Is your leadership team ready to deal with an intentional contamination event at your facility?  
Imagine someone calls a manager or supervisor at your facility and states, "people are going to start dying from eating your products" – click. What are your first actions? Would you ignore the call and pretend it was a prank? Would you contact the local police or the FBI? Should you initiate a recall? If you do, what products should be recalled and starting from what date? Should you mention anything to your customers, suppliers or the public? If you haven't considered these questions before, it's time to start thinking about the answers.
Should an intentional contamination event occur in your facility, it will become a crime scene full of potential suspects. Production needs to be stopped, products are at risk for recall and everyone will need to be questioned. If you have an effective food defense and crisis management plan, you have a chance of recovering from such an event. Without a plan in place prior to an incident, you could become a notation in the history books saying, "if only they had put a preventive plan into place before this horrible event."  
So how can a company prevent an intentional contamination attack? First, suppliers and manufacturers need to understand that this issue affects every part of the food chain, from farm to fork.  Prevention strategies need to be adopted by every facility that processes, packs, stores, holds or handles food products, food contact packaging products or any item that touches food anywhere in the food chain. Every company leadership team in the chain needs to receive training in food defense and crisis management. They also need to ensure they have an effective plan in place to reduce the risk of a successful intentional contamination event against their company or brand.  
Manufacturers should also identify ways to make their operations as secure as possible. For example, one routine practice used by companies who inspect incoming goods, such as bags of flour, is to open a product, pull samples for testing and place tape over the sample site with the date and initials of the sampler. The bags with tape on them are then pulled by production personnel and incorporated into manufacturing without question. A food defense strategy to prevent contamination would be to order a custom tape that no one else can purchase and use that tape as a controlled item. If only a few authorized individuals are given access to the custom tape, it would be difficult for other employees to grab the tape, open containers in the warehouse and contaminate them without raising suspicion. Leadership should take time to identify the opportunities like this that exist in their processes to minimize the risks of an intentional contamination event on-site.  
However, should an event happen at your facility, it is essential to have a crisis management plan in place to deal with all of the chaos. The local and national media can often get to a site within minutes, and as soon as they do, they will begin to piece together the facts and motives of the event. It is important that the message being conveyed to the public is accurate, but also that it reflects positively on your company. For example, imagine a reporter asks one of your employees for the details of an event, and your employee responds, "no comment." That answer can reflect negatively on your organization because it may appear that you're hiding something from the public, when in fact that employee was simply not trained to talk to the media. This could result in consumer distrust in your company as more details from the story unfold.
Instead, you could train your employees and temporary workers to answer the reporter by saying, "I do not have the answer that you are requesting, but here is the phone number of company representatives who can provide more information." Company leadership can provide a contact phone number, perhaps printed on the back of their computer access card, for the company's Media Relations or Public Relations office. This will ensure that only properly trained individuals release statements from the company as the story unfolds. Training is one important key element in these situations, and the other is having an effective plan in place to deal with the response to an issue in your facility.
Do you need help implementing food defense and crisis management strategies in your facility? Ensure you are effectively preventing and prepared to respond to potential contamination events with Mérieux NutriSciences' Food Defense Consulting services. Food defense programs are designed to protect your manufacturing environment and products from criminal acts. Mérieux NutriSciences will work with you to review your operations and supply chain to identify potential areas for contamination and ensure you are compliant with applicable regulations for food defense and intentional adulteration.

Meet the Author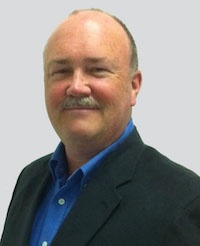 Jeff Strout
Technical Consultant, Mérieux NutriSciences
Jeff Strout is a food safety trainer and consultant with extensive food industry experience as an auditor. Jeff educates on current and relevant topics and provides insight to the entire food industry for SQF, BRC, Food Defense, HACCP, Seafood HACCP as well as other areas of food safety and regulatory compliance.