Remember in school when the math teacher gave you a problem to solve, and how you felt when your answer matched the one in the back of the textbook? Didn't it feel great knowing you solved the problem correctly?
Validating the answer to grade school math problems carries the same concept as validating analytical methods. When scientists validate an analytical method, they need to show that it correctly measures the metric they're testing for. To effectively do so, first they need to identify a product with existing results for the test they're running as a control. Then, once the results from the test come in, they can verify that their results match the known answer, just like in school when you could check if your answer matched the one in the back of the textbook.
So, which materials can be used as a control in this scenario? The gold standard of well-characterized products that can be used as a control when verifying analytical methods are called Certified Reference Materials (CRMs), the class of Reference Materials (RMs) which underwent rigorous analytical scrutiny. AOAC International has always been very active in assuring reference materials are correctly created and properly used.
Since its founding in 1884, AOAC International has conducted Expert Review Panels, published Official Methods of Analysis and set standards for analytical performance for methods. In particular, the AOAC International Technical Division on Reference Materials (TDRM) works with analytical communities and CRM/RM suppliers to assure the quality of analytical measurements. It is my pleasure to now be serving on the 2017 – 2020 Executive Committee of the AOAC TDRM.
The Executive Committee meets monthly to evaluate the status of available CRMs and RMs. They also supply guidelines on how to properly use these reference materials in several different scenarios, such as proving a new analytical method is accurate, proving a new lab is using a method correctly and performing spot checks to prove the method is still behaving normally. The importance of RMs is recognized by it being a step in the process to promote an AOAC First Action Method to the highest level of Final Action Status.
Reference Materials are and will remain a vital part of method assessments. When questions arise about new and established methods, assessing how the method "measures up to" and "works on" RMs (CRMs) is a deciding factor in its evaluation. Reference Materials are recognized as strongly desired, must be sought out, and in my opinion, should always be examined for improvements. I applaud all these efforts of the TDRM in leading this.
Mérieux NutriSciences' scientists are highly active across the food safety and quality industry. Mérieux NutriSciences has over 50 years of experience providing customized solutions to the companies spanning the entire food chain. Our global infrastructure and resources can help your company find a solution to all your food safety and quality needs.

Meet the Author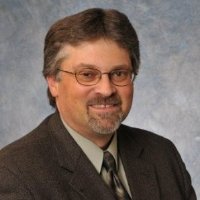 John Szpylka, Ph.D.
Scientific Affairs Director, Chemistry N.A., Mérieux NutriSciences
Immediate Past Chair AOAC Official Methods Board
TDRM Executive Committee Member
Dr. John Szpylka is the Scientific Affairs Director, Chemistry N.A. with Mérieux NutriSciences. John is a representative to key scientific organizations and regulatory agencies to identify and contribute to food testing standardization for nutritional needs and arising issues. This includes active involvement in organizations including AOACI (Fellow), AACCI, AOCS, AAFCO, ACIL (Board of Directors), and DSQAP. Before
joining Mérieux NutriSciences, John was a Principal Scientist with General Mills / Medallion Laboratories where he oversaw the development and operation of food analytical methods. John received his doctorate in analytical chemistry from the Ohio State University after receiving a B.S. in chemistry from Rensselaer Polytechnic Institute.