As consumers begin to pay closer attention to their health and wellness, they are also increasing their interest in the source and composition of the food they are eating. This can be seen in the 2008 book, by Michael Pollan, "In Defense of Food," which offers several suggestions for healthy eating. One of the key rules informs readers, "don't eat anything with more than five ingredients, or ingredients you can't pronounce and your grandmother wouldn't recognize." Accordingly, a focus on short, simpler ingredient lists has become a major component of the trend known as clean label.
While there is no standard for what makes up a "clean label," many food companies have committed to reducing or removing artificial and unrecognizable ingredients from their products. The clean label target reflects what consumers perceive to be "natural." A clean label is popularly seen as listing a small number of simple ingredients that are easy for consumers to recognize, understand and pronounce on the package. Many popular product claims also reflect an absence of a negative attribute, such as claiming a product has no hormones or antibiotics, no artificial colors or flavors, no preservatives or is non-GMO.
In addition to the spotlight on food labeling, there has been a growing interest in consuming fresh foods and a demand for food companies to be transparent about where and how products are made. Consumers want to know the types of ingredients used in a product and how those ingredients are being produced. Food manufacturers face some additional challenges when it comes to transparency in communicating the science behind ingredient selection. It can be difficult to help consumers understand how specific ingredients contribute to the quality and healthfulness of a product. In developing a "clean label" ingredient statement, companies should take into consideration the structure of the label, the names of ingredients on the list, the level of processing of the ingredients and whether it is considered "natural."
Today, the word "clean" has become a catchall for a broader and growing list of demands about the human, animal and environmental impacts of all products and services offered by Consumer Packaged Goods companies. As consumers continue to redefine quality, the word "clean" has both symbolic associations (such as safe, sustainable, local, healthy) and objective associations (such as less processed, no chemicals, nothing artificial). Two major forces influencing the clean label world include technology-driven transparency about products at every step of the supply chain and consumers demanding information from the companies whose products they are buying.
As regulations change and consumers put pressure on manufacturers for transparency, how are you keeping up-to-date with food and nutrition labeling trends? Our upcoming, free webinar, "Food & Nutrition Labeling Considerations," will cover the labeling regulations you need to know. Join us on November 2 at 2:00 pm for an in-depth look at how labeling regulations affect your products.

Will you be at Chicago IFT in Rosemont on November 1st? Stop by Booth #311 during the Suppliers' Expo to learn how Mérieux NutriSciences can be your partner to help develop your next clean label! We offer challenge & shelf life studies, sensory studies, food label compliance reviews, nutrition analysis and more.
Meet the Author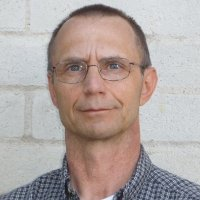 Ralph Meer, RD
Regulatory Compliance Specialist, Food Labeling
Ralph Meer is a Regulatory Compliance Specialist in Food Labeling at Mérieux NutriSciences. Prior to Mérieux NutriSciences, he spent several years working as a labeling specialist for a leading food service distributor reviewing labels for compliance.  He also worked as a labeling consultant for many years working with many notable companies. Ralph's expertise is in US FDA and USDA Food Labeling and Nutrition. Ralph has a BS from Penn State and holds a Masters Degree in Nutrition from Oregon State and is a registered dietitian. In his downtime, Ralph enjoys watching his favorite Pittsburgh sports teams.