The infant formula market is growing rapidly as consumers decide to use powdered formulas as a supplement to, or in place of, breastfeeding. Formula typically serves as an infant's sole source of nutrition, which poses unique challenges to infant food manufacturers. Because it serves as one of the only foods an infant consumes, it is vital to safeguard and protect infant formula against potential adulteration issues, whether that be physical, chemical or microbiological. Infant formula also contains more nutritional components than traditional foods, so the supply chain tends to be longer and more global than other commodities due to the procurement of many ingredients.
The Clean Label Project conducted a study in October of this year, testing 500 infant formula and baby food products from 60 different brands. The results exposed detectable levels of arsenic and cadmium in roughly two-thirds of the products and discovered lead in about one-third. Similar results were found in a second study, published by Healthy Babies Bright Futures, a nonprofit advocacy group whose efforts focus on reducing exposure to neurotoxic chemicals during the first thousand days of a child's development. They reported toxic levels in infant rice cereal at six times the levels of other infant formulas with a non-rice base. Rice cereal is often used for infants who have sensitivities or allergies to infant formulas with other common bases, such as cow's milk or soy.
Below are three key facts for infant formula manufacturers to keep in mind about rice and arsenic:
1) Arsenic cannot be completely removed from rice
Arsenic is found in higher levels in rice because it is absorbed more easily in rice than in other infant formula bases, such as cow's milk and soy. Additionally, rice is typically grown in flood conditions, and groundwater during flooding typically contains an elevated level of arsenic. Though arsenic cannot be completely removed from rice, it is expected that what trace levels remain during or after processing will be reduced further prior to consumption through rinsing and cooking.
2) There are no regulatory limits for arsenic in infant formula in the U.S.
FDA issued a draft guidance on arsenic in baby food in April 2016, but has not yet finalized an action level or set any final rules regarding arsenic in rice-based infant formula. The proposed action level is 100 ppb. As part of the draft guidance, FDA encouraged comments from the industry on the feasibility of achieving this level and how it might affect the availability of rice-based infant formula in the market. Since April 2016, there has been no indication of a finalization of requirements by FDA, but there have been reports of products in the marketplace containing higher than 100 ppb of arsenic, as well as an outcry for FDA to reevaluate the toxicity associated with a 100 ppb dose.
3) There are toxic and not-as-toxic forms of arsenic
Arsenic that is bound to the element carbon is called "organic arsenic" and arsenic that is bound to other elements is referred to as "inorganic arsenic." Inorganic arsenic is considered significantly more toxic than organic arsenic. Unfortunately, the form by far most prevalent in rice, and therefore infant formula products, is inorganic arsenic. However, analytical techniques exist to detect and quantitate total arsenic as well as to differentiate between organic and inorganic arsenic. This testing allows manufacturers to conduct risk assessments, as well as monitor their product and ingredient supply chains for arsenic to ensure product safety.
Is your infant formula product safe for consumption? Trust Mérieux NutriSciences to be your testing partner for infant formula safety. We offer a full suite of analytical testing, including chemical contaminants for heavy metals, such as arsenic, melamine/cyanuric acid, mycotoxins, dioxins and allergens. We also provide nutritional testing for proximates, amino acids, fatty acid profiling and vitamins & minerals. Our expert microbiologists can test your product for indicator organisms and foodborne pathogens, such as Salmonella in powdered formula, Listeria monocytogenes in liquid formula, Bacillus cereus and Cronobacter.

Meet the Author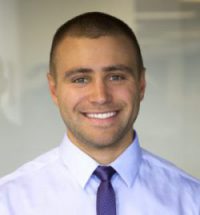 Nick Price
Product Manager, Analytical Services, Mérieux NutriSciences
Nick has been with Mérieux NutriSciences for five years and is currently a Product Manager for Analytical Services. He focuses on the development of new testing services, with a primary focus on contaminant chemistry testing including drug residues, pesticides, dioxins and many other categories.