The use of glyphosate, one of the most popular herbicides for agriculture, has become a hot topic in the press in both the United States (US) and the European Union (EU) over the past few years. Legislators, advocacy groups, food producers and scientists have been debating about the safety of glyphosate and on its usage on grain farms, in storage areas and even in our homes. To help food manufacturers understand how this affects their companies, we've answered five key questions about glyphosate below:
1) What are the regulations in place for glyphosate in the food industry?
In November 2017, despite many rebuttals, the EU voted to renew the license to use this herbicide for another five years. In the US, some companies have vowed to remove even trace levels of glyphosate from their products. Others have continued using the herbicide, citing its recognition as being safe in December 2017 by both the Environmental Protection Agency (EPA) and the EU's European Safety Authority (EFSA). Around the same time, glyphosate was added to California's Proposition 65 list of chemicals known to cause cancer in July 2017. Advocacy groups continue to monitor various foods for glyphosate and have reported when they have found it at any level, even those below regulatory limits.
2) Does this affect me or my company?
Answering this question is only possible if you know 1) where glyphosate could enter your supply chain and 2) how much monitoring is necessary to control those risk points. Mérieux NutriSciences can help you identify ingredients that are most likely to be of concern and help answer the question, "should we be worried about this?" If the assessment pinpoints high-risk ingredients, a monitoring program can be set up to review documentation and testing can be implemented to properly assess the contents of your supply chain.
3) What crops are typically treated with glyphosate?
Glyphosate is commonly added to crops such as wheat, soybeans, peanuts, oats, corn and barley. The herbicide is also used on other crops, including peas, flax, rye, triticale and potatoes. The use of glyphosate in the US has grown significantly over the past couple decades, and, to a lesser extent, usage in Europe has also increased.
4) How long has the safety of glyphosate been a concern?
The debate over its safety began, on a large scale, when the World Health Organization classified glyphosate as a probable carcinogen in March 2015. This prompted California to add glyphosate to the Proposition 65 carcinogen list. Since then, the EPA has released a proposal to change the classification to, "not likely to be carcinogenic to humans at doses relevant for human health risk assessment." In Europe, the license to allow usage of glyphosate has been extended to 2022. This decision was influenced by a study report by National Institutes of Health that, "observed no associations between glyphosate use and overall cancer risk."
5) How are consumers reacting to this debate?
Recently, consumers looking for "natural" and "clean label" products have begun checking to see if their foods were made from crops grown using glyphosate. Since the Food and Drug Administration (FDA) has no official definition or regulations in place in regards to making "natural" claims on food labels, the debate continues.
Are you concerned about glyphosate entering your supply chain? Mérieux NutriSciences provides a comprehensive risk assessment to examine your supply chain and identify high-risk ingredients. If our assessment finds that your ingredients have a high likelihood of containing glyphosate, our experts will establish a monitoring program with regular testing to ensure product safety. Contact us today to start testing.

Meet the Author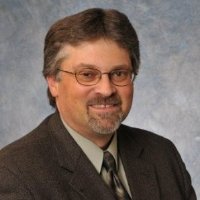 John Szpylka, Ph.D.
Scientific Affairs Director, Chemistry N.A., Mérieux NutriSciences
Dr. John Szpylka is the Scientific Affairs Director, Chemistry N.A. with Mérieux NutriSciences. John is a representative to key scientific organizations and regulatory agencies to identify and contribute to food testing standardization for nutritional needs and arising issues. This includes active involvement in organizations including AOACI (Fellow), AACCI, AOCS, AAFCO, ACIL (Board of Directors), and DSQAP. Before joining Mérieux NutriSciences, John was a Principal Scientist with General Mills / Medallion Laboratories where he oversaw the development and operation of food analytical methods. John received his doctorate in analytical chemistry from the Ohio State University after receiving a B.S. in chemistry from Rensselaer Polytechnic Institute.