Despite continuing technological advancements, preventing products from becoming contaminated with pathogens remains a challenge in the food industry. To monitor foodborne illness, the Foodborne Diseases Active Surveillance Network (FoodNet) actively conducts surveillance of laboratory-diagnosed infections caused by pathogens commonly transmitted through food sources.
FoodNet is a partnership between the Center for Disease Control (CDC), the United States Department of Agriculture's Food Safety and Inspection Service, 10 state health departments and the Food and Drug Administration (FDA). It monitors infections due to: Campylobacter, Cryptosporidium, Cyclospora, Listeria, Salmonella, STEC, Shigella, Vibrio and Yersinia. To gather the data, outbreaks are monitored at 10 sites throughout the country that account for approximately 15% of the U.S. population. In 2016, FoodNet tracked outbreaks for an estimated 49 million people. The preliminary 2017 FoodNet surveillance data shows that foodborne illness continues to be a considerable health burden despite ongoing food safety measures. Below are three key questions raised by examining the 2017 FoodNet data:
1) Which pathogens are of the greatest concern in the food industry today?
As summarized in the March 23 issue of the CDC's Morbidity and Mortality Weekly Report (MMWR), the organization received reports of 24,484 illnesses, 5,677 hospitalizations and 122 deaths within the 10 surveillance sites. The incidence of infections per 100,000 people was highest for Campylobacter and Salmonella, which is similar to the findings from previous years.
The good news is that, over the past decade, there has been a decline of more than 40% for illnesses caused by two serotypes of Salmonella, S. enteric ser. Typhimurium and Heidelberg. However, the incidence of Salmonella infections overall did not change significantly, and infections attributed to serotypes Javiana, Thompson and Infantis have all increased by more than 50% since 2006–2008. Illness due to Shiga toxin-producing Escherichia coli (STEC) 0157:H7 has been on a downward trend over the past decade as well.
2) What challenges lie ahead in reducing foodborne illness?
Reducing foodborne illness depends in part on identifying which illnesses are decreasing or increasing over time, but recent changes to the tests used to diagnose foodborne illnesses pose a challenge to assessing trends. In order to establish useful comparisons between the incidences of infection from year to year, the data needs to show the same rates of detection over time. However, rapid diagnostic tests help identify infections faster than traditional culture methods, which require the laboratory to grow bacteria to determine what is causing the illness.
Increasingly, more infections are being diagnosed by Culture-Independent Diagnostic Tests (CIDT), which can provide information on the type of bacteria causing an illness in a matter of hours. CIDTs detect the presence of a specific antigen or genetic sequence of an organism. These tests do not require laboratories to grow living organisms and can yield results far sooner than cultures can.
Diagnosis by CIDT increased 96% in 2017 when compared with the 2014-2016 average for several pathogens, including Campylobacter, Listeria and Salmonella. CIDTs are also being used to identify infections that may not have been diagnosed previously, such as those caused by Cyclospora, Yersinia, Vibrio and STEC non-O157. While more frequent rapid detection testing may result in an increased incidence of infections, it may also identify organisms such as Yersinia and Vibrio, which are difficult to culture, or other organisms that are found in a viable but "non-culturable" state. In 2017, the incidence of non-O157 STEC infections increased 28% as compared with 2014–2016, which is probably related to an increased use of CIDTs for diagnosis.
3) When should a CIDT be used to identify a pathogen versus a traditional culture method?
Although CIDTs have their advantages, they also have limitations, such as the potential for false positives. Additionally, they do not provide certain information needed to characterize organisms that cause infections. For example, some information about the bacteria, such as its subtype and antimicrobial susceptibility, can be obtained only if a specimen is cultured. To help counter these limitations, laboratories can and should culture specimens after a CIDT produces a positive result, which is a practice called reflex culturing. This helps to ensure that the isolates needed for medical investigations are available to use in running tests, such as Whole Genome Sequencing.
Food manufacturers can take a proactive approach to prevent foodborne illness and product contamination in their facilities by implementing an effective environmental monitoring program. EnviroMap®, Mérieux NutriSciences' cloud-based environmental monitoring solution, automates scheduling, mapping and tracking sampling procedures to provide actionable data. Pure Pacific Organic, one of food industry's leading produce suppliers, recently implemented EnviroMap to improve their pathogen monitoring program. Download our case study now to learn how Enviromap is working for them.

Meet the Author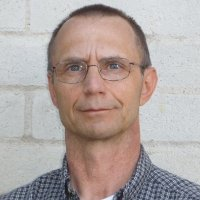 Ralph Meer, RD
Regulatory Compliance Specialist, Food Labeling
Ralph Meer is a Regulatory Compliance Specialist in Food Labeling at Mérieux NutriSciences. Prior to Mérieux NutriSciences, he spent several years working as a labeling specialist for a leading food service distributor reviewing labels for compliance.  He also worked as a labeling consultant for many years working with many notable companies. Ralph's expertise is in US FDA and USDA Food Labeling and Nutrition. Ralph has a BS from Penn State and holds a Masters Degree in Nutrition from Oregon State and is a registered dietitian. In his downtime, Ralph enjoys watching his favorite Pittsburgh sports teams.