The claims and information on a product's label allow customers to make informed purchasing decisions. However, consumers may not realize when choosing between a frozen veggie or sausage pizza that the information on the labels for these two similar products is actually regulated by two different government agencies.
The United States Department of Agriculture (USDA) and the Food and Drug Administration (FDA) oversee labeling for food items sold in the United States. The labels on products regulated by these two entities do share many common features, such as a statement of identity, net quantity declaration, nutrition label, ingredient statement and responsible party information. However, there are some differences in the information found on their respective labels. As part one of our two-part series on the differences between USDA and FDA labeling requirements, let's examine the overlapping product categories and how the statement of identity can vary based on which entity oversees your product type.
Product Responsibilities
On the surface, labeling jurisdictions sound fairly black and white. The USDA's Food Safety and Inspection Service (FSIS) has primary responsibility for the regulation of food labeling for meat and poultry products under the Federal Meat Inspection Act and the Poultry Inspection Act. They also regulate food labeling for exotic species of animals under the Agricultural Marketing Act. Meanwhile, the FDA oversees the labeling of foods and food ingredients under the Federal Food, Drug and Cosmetic Act, in addition to the Fair Packaging and Labeling Act. However, there is some gray area where the jurisdiction of these two regulatory bodies overlaps on certain types of packaged retail products.
See the chart below to understand the distinction between which regulatory body oversees labeling for some more similar types of food products: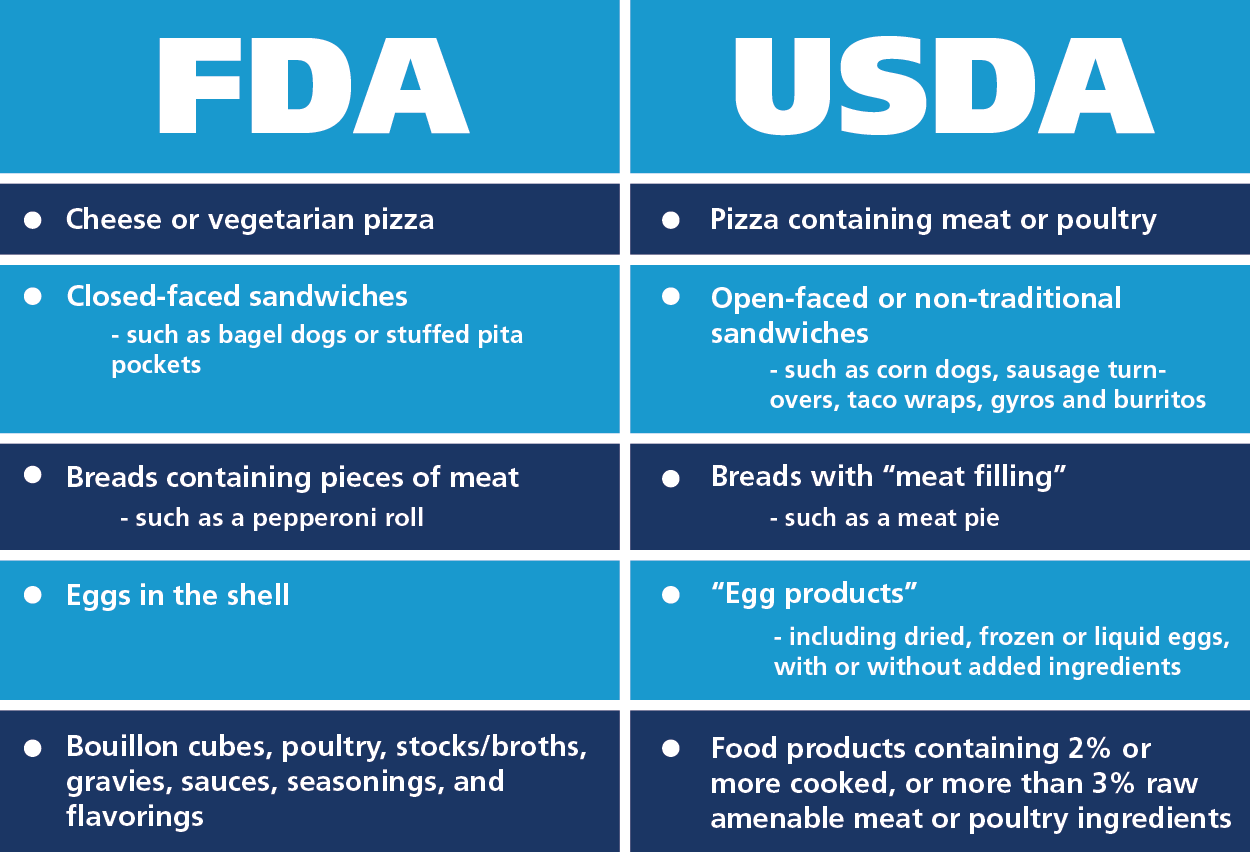 To better understand which meat and poultry products are regulated by the USDA, let's examine the specific definition. Food items consisting of 2% or more cooked, or more than 3% raw amenable meat or poultry ingredients fall under USDA regulations. This also includes products containing:
30% or more fat, tallow or meat extract (alone or in combination)

10% or more cooked poultry skins, giblets or fat (separately) or 10% or more of cooked poultry skins, giblets, fat and meat

15% or more cooked poultry meat prepared for sale, only to institutional users such as hotels, restaurants, and boarding houses (for use as a soup base or flavoring)

Catfish, such as Siluriformes fish and fish products (at the proportions mentioned above)
Statement of Identity
The statement of identity, or common name, used for a product also differs under specific FDA and USDA regulations. The statement of identity takes into account flavors and other ingredients in a product's recipe. See the chart below to learn how specific additives to products affect the common name of a product under the rules for each the FDA and USDA: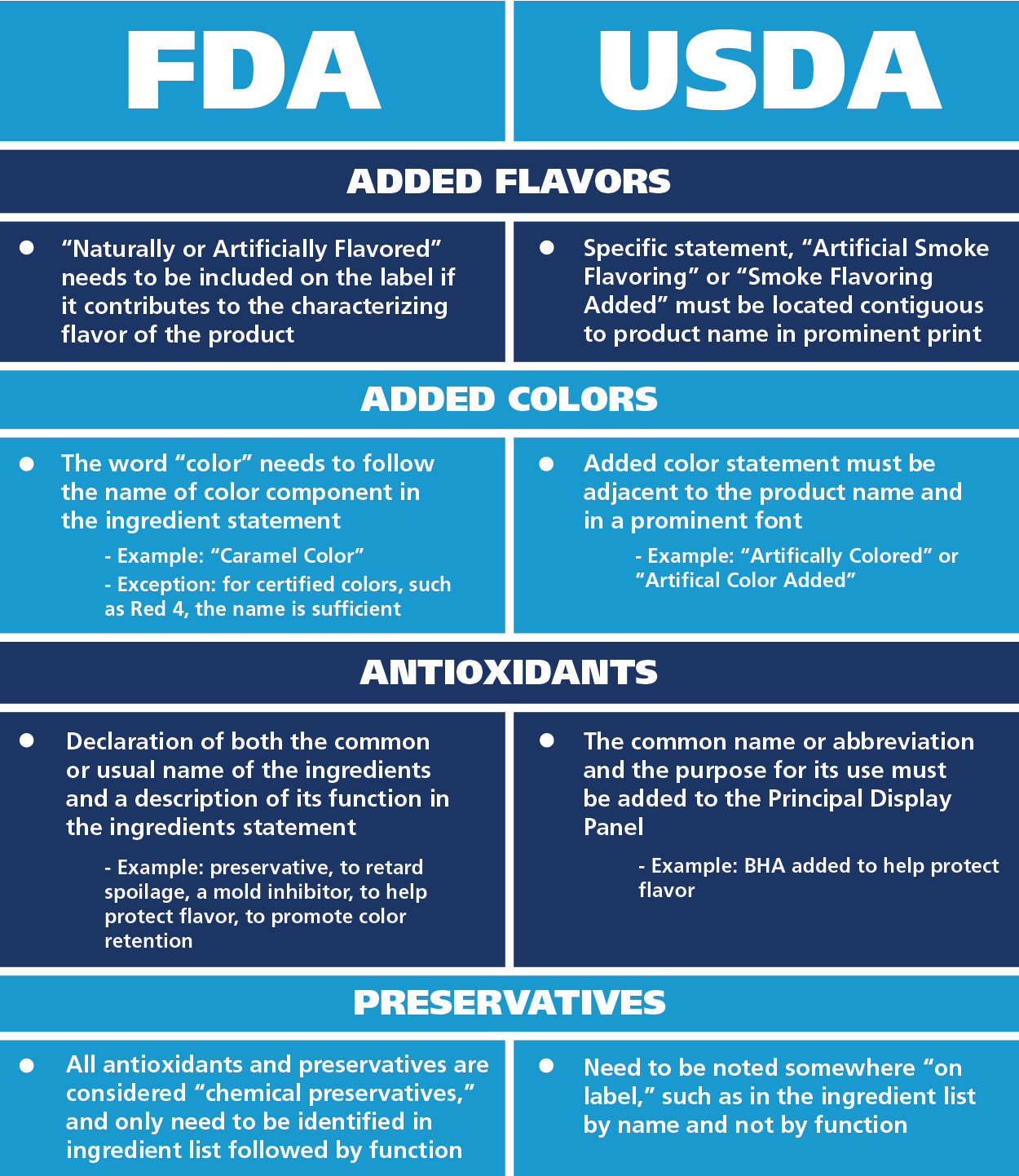 Do you know if your product falls under USDA or FDA regulations? Mérieux NutriSciences' Labeling Compliance & Nutrition Services team can help determine which labeling regulations apply to your product and ensure you're in compliance. Mislabeled products can result in a recall, damage to your brand's reputation and risks to consumers' health. Take a proactive step to prevent mislabeling by conducting a food label review. Contact us today!

Meet the Author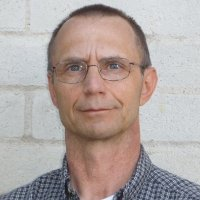 Ralph Meer, RD
Regulatory Compliance Specialist, Food Labeling
Ralph Meer is a Regulatory Compliance Specialist in Food Labeling at Mérieux NutriSciences. Prior to Mérieux NutriSciences, he spent several years working as a labeling specialist for a leading food service distributor reviewing labels for compliance.  He also worked as a labeling consultant for many years working with many notable companies. Ralph's expertise is in US FDA and USDA Food Labeling and Nutrition. Ralph has a BS from Penn State and holds a Masters Degree in Nutrition from Oregon State and is a registered dietitian. In his downtime, Ralph enjoys watching his favorite Pittsburgh sports teams.