In the United States, two different regulatory organizations oversee food labeling for different product types. The first post in our blog series broke down which food products fall under the labeling jurisdiction for the United States Department of Agriculture (USDA) and the Food and Drug Administration (FDA), as well as how the above affects a product's statement of identity. Now that we've established that base, we will delve deeper into the various differences between USDA and FDA food labeling, from the way nutrition claims are handled to safe handling instructions and everything in between. Below are six essential differences between food labeling guidelines for the two regulatory bodies:
1) Nutrition Claims
Consumers are used to seeing nutrient content claims on the front of food labels declaring whether a product is "low fat" or "high in protein." While the USDA never requires a disclosure statement to be listed with one of these nutrient content claims, the FDA does mandate one if the product exceeds specific levels for certain nutrients. For example, a product's label might list a nutrition claim such as, "0g Trans Fat per Serving." To accompany this claim, the FDA requires an additional statement such as, "see nutrition information for Total Fat content" because in this particular product the amount of Total Fat is 15g per serving. It points out that while there may be a desirable level of one nutrient in the food, other(s) are considered "high." Nutrient levels which trigger disclosure statements are:

Total fat > 13g

Saturated fat > 4g

Cholesterol > 60mg

Sodium > 480mg



You can determine if you need to put an extra disclosure statement on your FDA-regulated label by reviewing the recommended levels per Reference Amounts Customarily Consumed (RACC) for these nutrients. You'll need to add a disclosure statement if the nutrient in your product exceeds the RACC per labeled serving or, if your food product has a small RACC, per 50g. A small RACC is defined as either being under 30g or equal to or less than 2 tablespoons. Additionally, while the USDA does not require trans fat to be listed in the Nutrition Facts Panel, the FDA does. In general, the USDA's nutrition claim requirements do not match the FDA's exactly, so manufacturers should be sure to check the applicable regulations to ensure compliance.
2) Natural Claims
The USDA's definition of "natural" takes into account whether the product and its ingredients are "not more than minimally processed." The FDA does not have an exact definition of the term "natural." However, it has considered the term "natural" to mean that nothing artificial or synthetic – including all color additives, regardless of source – has been included in or added to a food that would not normally be expected to be in that food. However, this policy was not intended to address food production methods, such as the use of pesticides, nor did it explicitly address food processing or manufacturing systems, such as thermal technologies, pasteurization or irradiation.
3) Ingredient Statements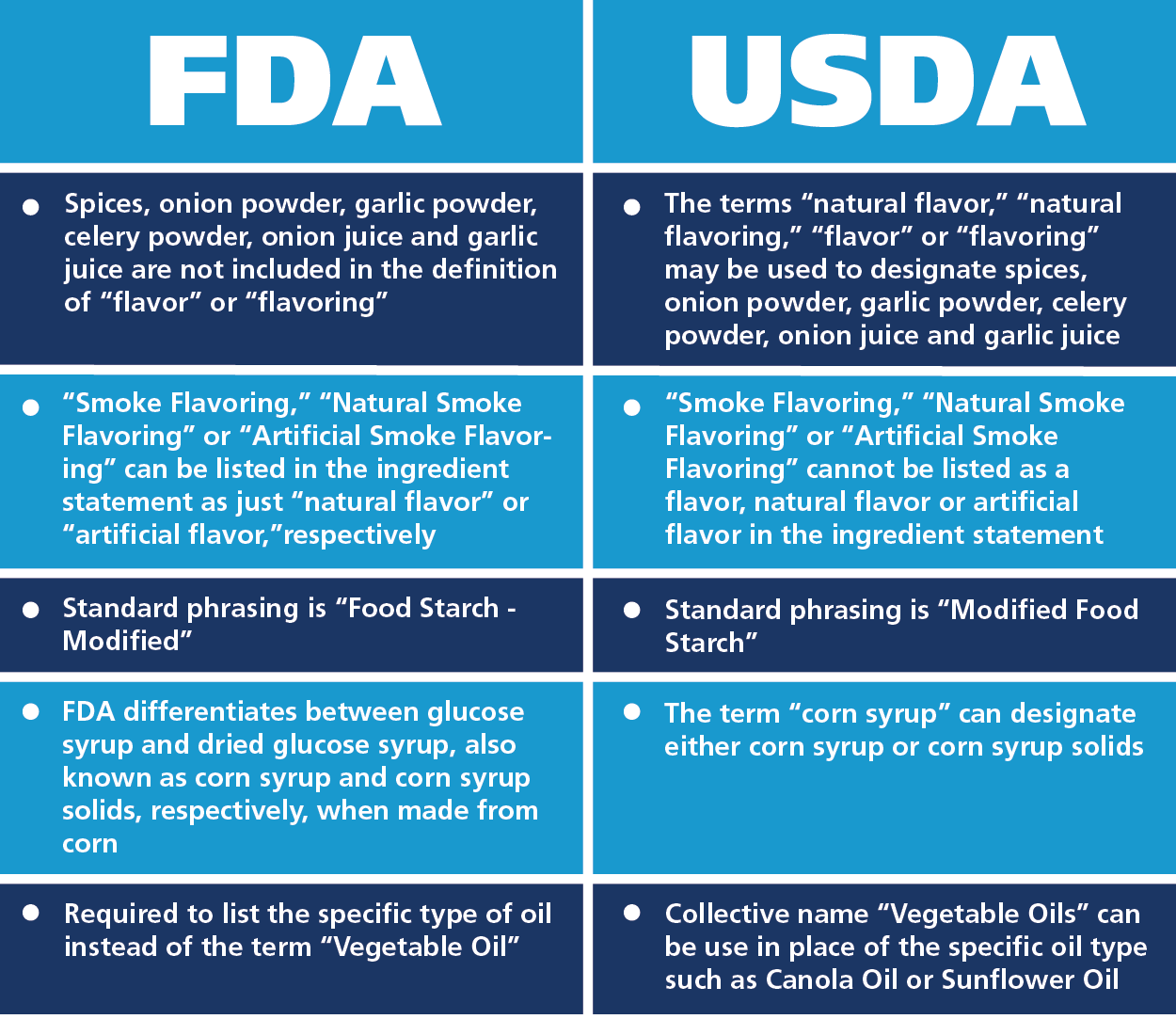 Some additional USDA-specific regulations include:
the permitted use of the statements "and/or, may also contain or contains one or more" for minor ingredients (less than 2%). For specific requirement, refer to

Policy Memo 072

.

the allowance to list "sodium phosphates" or "potassium phosphates" as a collective name.

the ability to interchange two meat ingredients without changing their order in the ingredient statement, as long as they comprise at least 70% of a product's recipe and each ingredient makes up more than 30% of the product. On the label, the word "and" is used instead of comma – for example, "beef and pork." This applies to meat and poultry, respectively, but not to a mixture of meat and poultry.
4) Safe Handling Instructions
The USDA requires raw products or products that are not considered "ready-to-eat" (RTE) to have "Safe Handling Instructions." The FDA does not have specific safe handling labeling instruction requirements.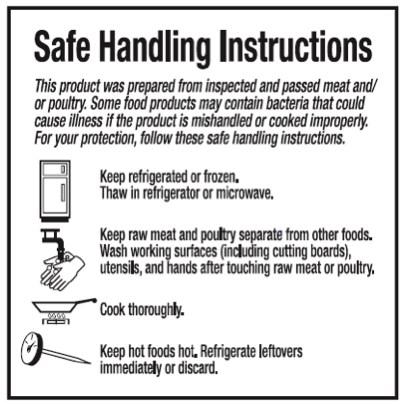 5) Inspection Marks
Unlike on an FDA-regulated product label, USDA products require manufacturers to list an inspection legend and establishment number. This inspection legend designates that the product was inspected by the USDA. The establishment number may or may not be listed as part of inspection legend, but must appear somewhere on the label.
Examples of inspection legends include: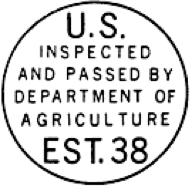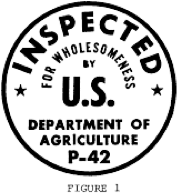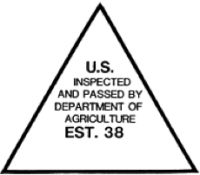 6) Imported products
Exporters of USDA products may or may not have their own inspection legend, but will have an establishment number. The USDA requires imported products to have a "Product of…" statement immediately under the name or descriptive designation of the item on the PDP. The FDA does not have specific requirements on the location of the Country of Origin (COO) statement, but it is usually added after the domicile. Customs and Border Protection (CBP) [19CFR134.46] requires the COO to be listed in close proximity to the domicile if the company address listed as "manufactured for," "distributed by," etc. is US-based.
Do you know if your product falls under USDA or FDA regulations? Mérieux NutriSciences' Labeling Compliance & Nutrition Services team can help determine which labeling regulations apply to your product and ensure you're in compliance. Mislabeled products can result in a recall, damage to your brand's reputation and risks to consumers' health. Take a proactive step to prevent mislabeling by conducting a food label review. Download our information sheet to get started today!

Meet the Author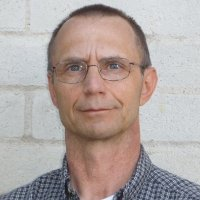 Ralph Meer, RD
Regulatory Compliance Specialist, Food Labeling
Ralph Meer is a Regulatory Compliance Specialist in Food Labeling at Mérieux NutriSciences. Prior to Mérieux NutriSciences, he spent several years working as a labeling specialist for a leading food service distributor reviewing labels for compliance.  He also worked as a labeling consultant for many years working with many notable companies. Ralph's expertise is in US FDA and USDA Food Labeling and Nutrition. Ralph has a BS from Penn State and holds a Masters Degree in Nutrition from Oregon State and is a registered dietitian. In his downtime, Ralph enjoys watching his favorite Pittsburgh sports teams.