Over the last 30 years, the debate over bioengineered foods – specifically, the boom in Genetically Modified Organisms (GMOs) – has grown from a quiet dialogue to a wide-spread, boisterous debate. Most recently, issues around disclosure and forthcoming U.S. regulations have taken center stage.
In order to leverage burgeoning new markets in what I call the "progressive food movement," an increasing number of companies are accessorizing their food labels with new non-GMO claims. Now, a new federal law, called the National Bioengineered Food Disclosure Standard (NBFDS), will require food manufacturers to disclose the use of GMO ingredients in their products. Of course, the current draft of the regulations can be a bit confusing, often vague and have wide-ranging implications that vary from business to business.
Ready or not, it's time to examine your supply chain and prepare to comply with this new regulation. As a manufacturer, you may be wondering… "what's the big deal?" We've answered four important questions about GMOs that manufacturers may be asking below:
1) What Are GMOs?
The U.S. Food and Drug Administration (FDA) defines a GMO as, "an animal or plant that has been created through genetic engineering." What does that mean exactly? The term "genetic engineering" describes the biotechnological methods used by scientists to directly manipulate an organism's genome. The specific definition of bioengineering (BE) is, "genetic material that has been modified through in vitro recombinant… DNA techniques… for which the modification could not otherwise be obtained through conventional crossbreeding or found in nature." Exempted from this definition are plant or animal species created by selective breeding as well as animals modified by hormone supplements or antibiotics.
The key here is the role of human, lab-based manipulation cross-species to achieve desired outcomes that would not otherwise occur in nature. And while current debate and governmental focus has revolved primarily around GMOs, the most current draft of the NBFDS introduces the term "bioengineered food," which is taken to include GMOs as defined above but excludes, at this point, gene editing (such as CRISPR/Cas 9 genome editing). This will undoubtedly draw much debate going forward.
2) What Purpose Do GMOs Serve?
The scientific community has adopted GMO use in several different ways in an attempt to deliver agricultural products offering distinct advantages, or so it is hoped. Indeed, the scope is quite broad. In plants, for example, GMOs offer a method to develop new colors of flowers and to modify crops in advantageous ways for farmers. In mammals, GMOs serve a variety of purposes, including producing human therapeutics and human gene therapy. In the food industry, they are used in microbes as a source of enzymes for processed food and in an artificial hormone called rBGH given to cows to yield higher milk production. Genetically-modified salmon also recently hit the market in Canada for the first time. In this type of salmon, BE helps stimulate faster growth to full size and cuts down on the amount of time it takes to produce. GMOs also serve a purpose in several other capacities for medical and scientific research.
3) Why Are GMOs Being Used on Crops?
Bioengineering techniques allow for the introduction of new or beneficial traits in plants. In the past, farmers had limited options to enhance desirable traits in plants, such as selective breeding, but BE offers greater control. These techniques can alter growth, improve disease resistance, increase herbicide or insect tolerance, modify product quality and control pollination. For farmers, BE methods offer an enticing way to produce a higher crop yield or improve the nutrient value of animal feed.
The first BE plant, a tomato, was developed in 1982. Its genetic material was modified to prevent the formation of an enzyme that contributed to the softening of the fruit in order to increase its shelf life. By 1985, the USDA began to approve BE crops for field testing. In 1996, the commercial use of major GE crops began, and their popularity grew quickly. For example, as of 2015, over 90% of all soybean, cotton and corn acreage in the U.S. is used to grow GMO crops. Internationally, GMOs are used in 41 different countries. Collectively, 29 different GMO crops are approved for use on an international level, while in the U.S. only 20 are authorized for agricultural production.
4) What Are the Labeling Requirements For GMOs?
To address consumer concerns, the U.S. introduced the National Bioengineered Food Disclosure Law in 2016. This regulation will require manufacturers to disclose GMO ingredients on their food labels in one of several ways. The options include a statement on the package, a symbol, a toll-free number to call for more information and a QR code that can be scanned with a smartphone to direct consumers to a website for additional information.
Some new revisions to the GMO labeling law were recently released. The goals of these revisions center around disclosure, minimizing costs and creating flexibility. It is important to note that the labeling law is not meant to be a commentary on the healthfulness or safety of GMOs, as the use of GMOs for specific crops is approved by the EPA and the FDA. Instead, the law aims to improve transparency. It covers, "all foods… including but not limited to processing aids, enzymes… raw produce, seafood, dietary supplements, and most prepared foods, such as snacks, desserts, and drinks." It will take effect on January 1, 2020, with an 18 month grace period.
The current version of the NBFDS is complex and, as I mentioned, chock full of nuance. The implications of the new law really do vary according to your specific business model. Accordingly, it is critical that you get out ahead of the law before it goes live.
Ask yourself: Do you understand the details of the new regulations? How will your company be affected? Are you prepared to comply with the upcoming GMO labeling regulations? In order to verify if your product will need a GMO label, you will need to examine your entire supply chain for GMO ingredients.
In addition to analytical GMO testing, Mérieux NutriSciences offers customized solutions for non-GMO verification and surveillance of your product and processes, utilizing the technical depth we are known to apply to all of our food safety audits. These independent assessments verify the integrity of the claims you make about your products, and our processes will provide assurance to you, your supply chain and your customers. Learn more about our full GMO services by downloading our GMO testing information sheet now!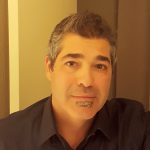 Todd E. Napolitano, MA, PhD
Business Development Manager, Technical Sales, Mérieux NutriSciences
Todd E. Napolitano is the Director of Business Development and Program Manager for Mérieux NutriSciences' GMO Services division.  Todd has a broad background in analytical services in food, materials, and environmental sciences. He hails from Scarsdale, NY, and currently resides in Haddonfield, NJ with his two children.