How important is pet food safety to the average American? The American Pet Products Association has estimated that 70% of U.S. households own a pet, including more than 100 million households with at least one dog or cat. In recent years, consumer demand for premium and specialty pet food products has fueled a spike in U.S. sales of pet food to nearly $30 billion annually. Due to the growing consumer demands for high-quality pet food and an increasingly complex pet food supply chain, it seems the safety of animal food has never been more important.
To date this year, more than 50 pet food products have been recalled in the U.S. due to food safety issues, including microbial hazards such as Salmonella spp. In recent years, microbial hazards in pet food have become a North American public health issue and the economic adulteration of pet foods has resulted in hundreds of pet food recalls and animal deaths.
Addressing the upward trend in pet food safety issues, the U.S. Food and Drug Administration (FDA) unveiled the final version of its rule, "Current Good Manufacturing Practice and Hazard Analysis and Risk-Based Preventive Controls for Food for Animals," in 2015. As mandated by the Food Safety Modernization Act (FSMA), the final rule established a new food safety focus applicable to the majority of facilities involved in the manufacturing, processing, packing and holding of animal food. The FDA recently announced plans to launch animal food facility inspections this year to verify compliance with the rule.
Expect Greater Oversight of Pet Food Facilities
For the first time, regulatory compliance dates for the animal food preventive controls are now in effect for all three business sizes (large, small and very small). Effective September 2018, all large animal food businesses should be prepared for routine federal inspections that will scrutinize both Current Good Manufacturing Practices (CGMPs) and preventive controls. Large animal food facilities were required to comply with the preventive controls rule by September 18, 2017, but inspections were delayed as part of the FDA "educate before and while we regulate" approach.
Beginning this year, the FDA has shifted its focus for small and very small businesses to increase the oversight of CGMPs through more routine facility inspections. Small businesses were expected to comply with the new requirements for CGMPs by September 2017. All small animal food businesses were advised to comply with the preventive controls requirements by September 17, 2018. However, the FDA has indicated that routine inspections of small facilities for preventive controls will not occur until 2019 unless a food safety problem triggers a "for cause" inspection of the facility.
During an FDA inspection, large animal food facilities must demonstrate compliance with the hazard analysis and risk-based preventive controls requirements, including the implementation of a food safety plan. Animal food facilities are required to evaluate their operations for hazards (biological, chemical, physical and radiological). Based on the hazard analysis, the food safety plan would address preventive controls (if applicable), monitoring procedures, corrective actions, verification activities, and a recall plan if hazards are reasonably likely to occur.  
In January 2018, the FDA issued a draft guidance entitled, "Guidance for Industry #245: Hazard Analysis and Risk-Based Preventive Controls for Food for Animals," which provides support regarding the food safety plan requirements, recommendations for conducting a hazard analysis, hazards associated with animal food, examples of preventive controls and preventive control management components.
Is a Supply Chain Program Mandatory?
Ensuring the safety of the supply chain is a critical element of the FSMA regulations for Foreign Supplier Verification Programs (FSVP) for Importers as well as the rules for preventive controls.  
The animal food preventive controls rule requires manufacturers to develop and implement a risk-based supply chain program if its hazard analysis determines a hazard would require a preventive control and the control would be applied in the facility's supply chain. A supply chain program is not required in cases when the hazard is controlled within the manufacturer's facility or controlled by their customer.
If a manufacturer determines that raw materials and other ingredients require a control within their supply chain, then the facility should source such materials from approved suppliers. The regulations permit the use of unapproved suppliers on a temporary basis only if the "raw materials are subject to verification activities before being accepted for use."
In June 2018, the FDA issued a draft guidance to advise animal food facilities regarding the application of a supply chain program in compliance with the preventive controls rule. The guidance addresses the need for a supply-chain program, and advises facilities regarding the identification and implementation of appropriate supply-chain program activities. Moreover, it provides additional recommendations regarding verification activities, record keeping requirements and applicability of the FSVP rule to animal food importers.
The guidance suggests appropriate supplier verification activities like:
Sampling and testing of raw material(s) or other ingredient(s)

Review of the supplier's relevant food safety records, or

Other appropriate supplier verification activities based on supplier performance and the risk associated with the raw material or other ingredient
According to the draft guidance, animal food facilities should consider three factors when approving suppliers and determining the appropriate supplier verification activities and frequency. Animal food facilities should consider: (1) the hazard analysis of the animal food; (2) the entity or entities that will apply controls for the hazards requiring a supply chain control; and (3) the supplier's performance related to food safety.
Tools for Managing Your Pet Food Supply Chain
Ensuring the safety of pet food is an evolving regulatory priority. In order to comply with the new FSMA mandates for preventive controls and supplier verification, the animal food industry should capitalize on the value of monitoring their supply chain data.
Supplier audits are one of the most effective tools for ensuring the quality and safety of your ingredients, additives, packaging or services provided by contractors. Accredited auditors can examine your supplier's organization, food safety management system and the sanitary conditions of their premises, equipment and facilities.
For importers, supplier verification activities could require the onsite auditing of foreign suppliers, sampling and testing of imported food and the review of foreign supplier safety records.  
The role of environmental monitoring as a verification measure for preventive controls should not be underestimated. Due to the known biological hazards associated with pet food and animal feed, an environmental monitoring program can verify the effectiveness of sanitation controls designed to control microbial pathogens.
Are you looking for a way to make tracking and analyzing your environmental monitoring data easier? Consider implementing EnviroMap®, Mérieux NutriSciences' cloud-based environmental monitoring solution, allows food companies to easily schedule, map and track their sampling procedures. Additionally, customizable dashboards give manufacturers the ability to view and analyze their data over time to recognize trends.
Merieux NutriSciences is now offering a professional information research services for a deep search and review of scientific literature and regulatory information.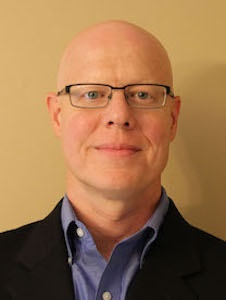 Patrick Kennedy
Information Services Manager, Mérieux NutriSciences
Patrick Kennedy is the Information Services Manager for Mérieux NutriSciences. He has over 15 years of food industry experience and has written extensively covering a wide range of food safety and regulatory subjects. He holds a MS degree in information science from the University of Illinois, and is a member of several industry organizations including AOAC, IFT and IAFP.