The evolving regulatory and consumer demands for "healthy" products with "clean labels" are challenging food and beverage manufacturers in North America. How can sugar, sodium and fat levels be reduced in products in order to meet public health goals, yet the products still retain a "crave-able" flavor and texture to satisfy consumer expectations?
The 2015-2020 Dietary Guidelines for Americans advised consumers to establish healthy dietary patterns, particularly the reduction of added sugars, sodium, saturated fat and refined grains as a means to avoid preventable, chronic diseases. Despite food industry support for public health goals through improved nutrition, sugar and sodium often serve as functional ingredients in products. As such, the reformulation of products can have unintended consequences related to food safety, quality and labeling.
Recently, an alliance of U.S. health organizations led by the New York City Health Department proposed sugar reduction targets that are likely to challenge many food and beverage companies. Moreover, the U.S. Food and Drug Administration recently unveiled several nutrition goals as part of its fiscal year 2019 regulatory agenda.     
New York State of Mind
Since 2006, the NYC health department has spearheaded several notable efforts related to nutrition and consumer education. In 2006, the city voted to ban trans fats in restaurants and later amended the health code to require calorie counts on the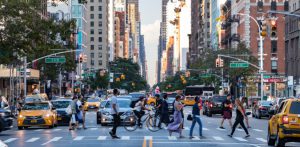 menus of chain restaurants. The city proposed a ban on sales of high-sugar beverages larger than 16 ounces in 2012, and implemented a rule in 2015 that requires restaurants with at least 15 locations nationwide to post a warning label near menu items containing more than 2,300 milligrams of sodium.
Recently, the NYC Health Department expanded its sodium reduction efforts to target sugar in packaged foods and beverages. The city convened a partnership of roughly 100 health organizations nationwide to form the National Salt and Sugar Reduction Initiative (NSSRI). In October, the NSSRI proposed voluntary targets for the reduction of the sugar content of food and beverage products. The NSSRI proposal initially seeks to reduce the sugar content of 13 categories of packaged food and beverage products.
The target sugar levels for the food categories are based on a 10% and 20% reduction from a baseline sugar density level. According to the proposal, companies would not be permitted to increase non-nutritive sweeteners, saturated fat, calories or sodium to meet the sugar-reduction targets by 2022 (10%) and 2025 (20%). While the NSSRI targets are not driven by regulations, the industry should anticipate pressure from non-governmental organizations and consumers to comply with these targets.  
FDA Nutrition Goals for 2019
The FDA regulatory priorities for fiscal year 2019 are aligned with the implementation of the agency's Nutrition Innovation Strategy, which includes goals for the modernization of claims, ingredient labels and standards of identity. Recently, the agency unveiled its biannual regulatory agenda featuring proposals for the modernization of standards of identity, removal of partially hydrogenated oils (PHOs) and a health claim for soy protein related to heart disease.
In 2019, food and beverage companies should closely watch regulatory activities related to FDA nutrition goals, including the revision of the 'healthy' labeling claim as well as activities supporting the reduction of added sugar and sodium in products.
Revised Definition of 'Healthy'
The existing definition of healthy is based on nutrition recommendations from the 1990s, and the revised definition is expected to consider the 2015-2020 federal recommendations for proper nutrition and dietary patterns. In 2019, the agency intends to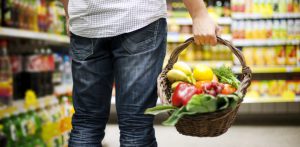 revise the definition and to establish a 'healthy' symbol for packaged food labels. The current FDA position on the use of the term 'healthy' in the food labeling was established within a 2016 guidance document, which notified food manufacturers of the agency's intent to exercise enforcement discretion regarding the use of implied nutrient content claim.
Added Sugars
Under the 2016 Final Rule for Revision of the Nutrition and Supplement Facts Labels, the FDA established a definition and a Daily Value for added sugars. In recent months, the FDA has published guidance related to added sugars in honey, maple syrup and certain cranberry products. The 2015-2020 federal dietary guidelines advised Americans to consume less than 10 percent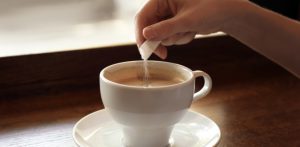 of their daily calories as added sugars. In November, the FDA issued guidance containing questions and answers related to added sugars. Will  the FDA propose disqualifying levels of added sugars related to nutrient content or other types of claims?
Sodium
Serious health risks, including high blood pressure, heart disease and stroke, have been associated with excessive dietary consumption of sodium. In response to growing public health concerns, the FDA issued a draft guidance in 2016 to establish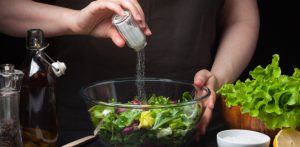 voluntary short-term (2-year) and long-term (10-year) targets for reducing the sodium content of 150 categories of food. The National Academy of Sciences is expected to complete an evaluation of the existing Dietary Reference Intake (DRI) for sodium by early 2019. The agency intends to release official voluntary short-term reduction targets for sodium in 2019.
A Challenge or An Opportunity?
In recent years, food and beverage manufacturers have been re-formulating products to reduce sugar and salt content in support of public health goals. While consumers would probably accept a gradual modification of the taste and texture of packaged foods, most manufacturers would be challenged to meet the 2022 and 2025 deadlines established by the NSSRI proposal without consumer pushback. Moreover, the NSSRI proposed targets would be difficult to meet without the use of non-nutritive sweeteners or increasing the sodium, fat or calories of a product.
Food scientists know the reformulation of products to reduce sugar, salt or other functional ingredients to meet health goals can have unintended consequences in terms of product quality and safety. The reduction of sugar could increase the water activity of many foods, and this change might require the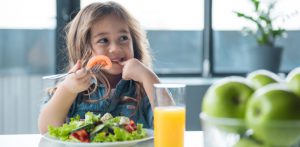 addition of preservatives and other ingredients. The reduction of sodium in many foods could present an opportunity for microbial growth and a potential safety or quality issue. As manufacturers consider product reformulation to meet the latest nutrition targets, it is essential to understand the unintended consequences of reformulating products.  
A review of the scientific literature can reveal the latest product development trends as well as illuminate past research of the impact of sugar, salt and other ingredients in food matrices in terms of food safety and quality concerns. Mérieux NutriSciences is now offering a professional information research services for a deep search and review of scientific literature and regulatory information.
Mérieux NutriSciences offers complete nutrition labeling options and food label review services to meet U.S. and Canadian regulations. Our Food Labeling Compliance experts can review specific aspects of your food label, such as the statement of identity, ingredient list, allergen declaration or the entire label – including claims and font size. Protect your company from a recall due to mislabeling and get started with your label review today!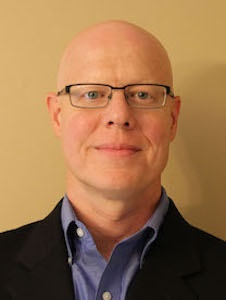 Patrick Kennedy
Information Services Manager, Mérieux NutriSciences
Patrick Kennedy is the Information Services Manager for Mérieux NutriSciences. He has over 15 years of food industry experience and has written extensively covering a wide range of food safety and regulatory subjects. He holds a MS degree in information science from the University of Illinois, and is a member of several industry organizations including AOAC, IFT and IAFP.