Co-authored by Irene Chau
For anyone who grew up in the 80's and 90's, the first dietary supplement you took was probably the Flintstones multivitamin. How many of you remember taking them and enjoying that fruity flavor? Our parents wanted to make sure we wouldn't become deficient in the essential minerals and vitamins our bodies needed because we refused to eat the actual vegetables that were served with our meals. Boy, have things changed!
Here we are approaching 2019 and the dietary supplement market has exploded into many forms and types of digestibles than just a tablet. According to Grand View Research, "The global dietary supplement market size was valued at USD $133.1 billion in 2016 and is projected to accelerate at a CAGR of 9.6 from 2016 to 2024." This is no surprise considering how big the dietary supplement aisle is now at drug stores and with the number of people that are complementing their diet with some type of dietary supplement, whether it's tablets, chewables, powders or even snack or meal replacements, like nutrition bars.
With how fast this market is growing, dietary supplement manufacturers need to stay on top of state and federal regulations, industry trends and consumer demands. One place to find such topics is the Q1 Productions 3rd Annual Dietary Supplement Regulations Strategy Conference, hosted earlier this month in Alexandria, Virginia. The conference is designed with the purpose of bringing together key players involved with regulatory compliance, and hits on many topics pertinent to this industry. Below are our key takeaways from attending this conference. Enjoy!
1: Claim Substantiation
All dietary supplement claims must be truthful (not misleading), especially if the claim is not a nutrient content or health claim prescribed by the FDA. Manufacturers are expected to show their studies are well documented with competent and reliable scientific evidence to substantiate the claim. Keep in mind, animal studies, in vitro studies, testimonials, review articles and product monographs are either insufficient, or not considered as scientific evidence. Therefore, dietary supplement manufacturers need to consider the following factors when making a claim:
Type of claim –

 Are you making general health claims (supports immunity, maintains cardiovascular health) or are you stating a cause and effect claim (causes weight loss, relieves pain, helps mental clarity)? The type of claim you are making will determine the type of study you need to conduct in order to validate your claim.

Cost and time of developing substantiation for a particular claim –

Companies should expect a proper

scientific study to be a significant investment in both time and money. The length of the study must be sufficient enough to show the claimed benefit. The data should also ensure that the study has one or more human trials, is a well-controlled clinical trial, has valid statistical analysis and is clinically significant. What this means is that the testing group is not only different from the control group but that the outcome results show effectiveness.  

Legal ramifications –

Understand that the consequences of false claims have legal ramifications. Therefore, make sure that you can back up your claim with scientific evidence.  
2: Avoid Misleading Claims
Claims, and any marketing callouts, are interpreted from the perspective of the reasonable consumer. It is considered a misleading claim if a significant percentage of the targeted audience believes the misleading claim. While the claim may have more than one reasonable interpretation, the seller is liable for the misleading interpretation even if the non-misleading interpretation is possible. An example would be if a product was promoted as "increasing metabolism." Some may think "energy" when they read this claim, while others may think "weight loss." As of right now, there are no specific rules for claims based on emerging science, and therefore disclosures are necessary to prevent deception. Disclosure is important and must be clear to ensure the consumer understands the limited nature of scientific support for a claim.
3: Social Media Awareness
Labeling is not defined as just product packaging, it also includes ads and publications on social media as well as a brands website. Disclosure must be clear and conspicuous when it comes to social media.  The product name must be placed together with the claim (the closer the better) and in reasonable size relative to the size of the claim. Companies need to also consider different forms of technology (mobile, tablet & PC devices) and how they will be viewed by the consumer. Disclosure on all of these devices must be displayed on the same panel without scrolling. Also, advertisers and endorsers can both be liable for false/unsubstantiated statements. To prevent the Federal Trade Commission from issuing a warning letter, it's important that both parties are in agreement with their responsibilities and expectations. If a material connection exists, it must be disclosed.   
4: Clean Labels
What does a "clean label" and/ or "clean" dietary supplement mean to consumers? How does ingredients and/or the importance of natural ingredients affect the consumers' perception? As more and more manufacturers in the food and beverage industry move towards natural ingredients and re-formulating their products to meet consumer demands, what direction should the dietary supplement industry take? A survey done by Isagenix asked these types of questions to almost 900 participants and the key findings are as follows:
Although, participants have heard of clean labels, many still do not understand what it actually means but view "clean label" with natural ingredients to be of high importance to them.  

When using 'natural' ingredients, participants view this as being untampered with and minimal processed, while 'synthetic' and 'artificial' are viewed as the opposite of natural.  

Majority of the participants would expect 'clean label' products to not contain any artificial ingredients, additives, fillers and GMO ingredients.  

Artificial sweeteners, artificial colors, heavy metals, preservatives and hydrogenated oils are the ingredients over half of the participants are trying to avoid.

Those that are 55 and over, have a greater awareness and understanding of the supplements they are using and the ingredients that are used in them.  
5: New Dietary Ingredients (NDI) Revised Draft Guidance – Coming Soon
Any new dietary ingredient used in a dietary supplement not marketed before October 15, 1994 must be filed with the FDA. This is not the same as GRAS ingredients, which are used in food as a new dietary ingredient and have different sources and dosages. The most recent NDI revised draft guidance was released in 2016 and the FDA realizes that some clarification is needed on certain sections – hence the reason for the redraft. The release date of this redraft is unknown at this time but for now the FDA and dietary manufacturers priority should focus on consumer safety, product quality/integrity and ensuring no disease claim.
This is a short summary of the 3rd Annual Dietary Supplement Regulation Conference learnings which include only some of the implications that claims and labeling are having on the dietary supplement market. While this is not a full review of all factors involved with dietary supplement claims, etc, we hope you find it useful.
Are you confident in the claims you are declaring on your product? Does your company need to conduct a clinical trial on a current product or develop a new product to meet consumer preferences? Mérieux NutriSciences' Biofortis team can help. We support our customers in their quest to create innovative, market-leading products by generating scientific evidence through randomized clinical trials. We customize our approach for each project to meet your needs. Our services include dietary intervention, nutrition research, microbiome research services, clinical trials, sensory studies and consumer research. Ready to start your project? Contact us now.

Meet the Authors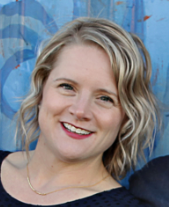 Stephanie A. Wilkins
Director, Labeling Compliance & Nutrition Services, Mérieux NutriSciences
Stephanie Wilkins is the Director, Labeling Compliance & Nutrition Services at Merieux NutriSciences. She has 15 years of food industry experience and is a member of a couple industry organizations, including IAFP and IFT. Stephanie received her Bachelor of Science in Nutrition Science from Indiana University. She enjoys working out, reading and spending time with her family.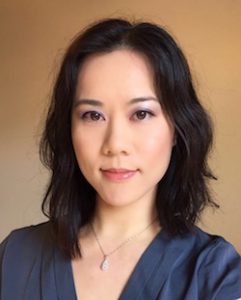 Irene Chau
Senior Regulatory Compliance Specialist, Food Labeling, Mérieux NutriSciences
Irene is the Senior Regulatory Compliance Specialist in Food Labeling. She is based in San Francisco, California. She brings 10 years of industry and consulting experience in U.S. and Canadian Food Regulatory Affairs. Irene serves as a regulatory resource to the company and customers on U.S. and Canadian compliance issues, the government's current initiatives and facilitating implementation. Irene received her Bachelor of Sciences (Hons.) in Nutritional and Nutraceuticals Sciences from University of Guelph in Ontario, Canada.