The recent Romaine lettuce recall—two in the last year—has turned the leafy green industry upside down. Flashbacks of the 2006 spinach recall in California's Salinas Valley haunt the area's farmers, the same farmers who after the 2006 outbreak implemented stringent practices through the California Leafy Green Marketing Agreement aimed at stopping the next outbreak.
But it happened again. Why?
At this point, investigators aren't sure why. However, we do know what happened in Yuma a year earlier. Water seepage from a confined animal feeding operation (CAFO) entered an irrigation canal and became established in the canal sediments. Would implementation of the Produce Safety Rule have prevented this event? The reality is we're not sure. Could the same event have occurred in the Salinas Valley? The preliminary investigation has ruled out CAFO as a possibility, but the possibility of wildlife or domestic animal entrance is still being examined.
One must ask the question if our current hazard analysis practices are thorough enough to uncover potential sources of contamination. Should hazard analysis have identified the potential for water seepage from the CAFO into leafy green fields and irrigation canals in Yuma? Intuitively the answer is yes. In fact, most growers conduct a hazard analysis to obtain third-party audit certification. These third-party certifications are required by retail grocers purchasing most produce items.
Codex Alimentarius Commission (Codex) defines hazard analysis as "The process of collecting and evaluating information on hazards and conditions leading to their presence to decide which are significant for food safety and therefore should be addressed in the HACCP plan." As food safety professionals we have a tendency to limit our hazard analysis to those hazards immediately observable or present in the immediate proximity to the product being grown, harvested, handled or conveyed. This approach to hazard analysis limits the effectiveness of our efforts and leaves the product vulnerable to unidentified contamination. This leads us to the conclusion that improvements in hazard analysis and risk assessment are required to detect all potential sources of microbial contamination.
Improvements to the hazard analysis mean moving beyond what HACCP principles and practices have traditionally included. Codex HACCP prescribes that "the HACCP team should list all of the hazards that may be reasonably expected to occur at each step from primary production, processing, manufacture, and distribution until the point of consumption. The HACCP team should next conduct a hazard analysis to identify for the HACCP plan which hazards are of such a nature that their elimination or reduction to acceptable levels is essential to the production of safe food."
You can see by this definition that "hazards that may be reasonably expected to occur at each step" becomes the standard for determination of hazards. Adherence to the traditional approach to HACCP will not identify sources of microbial hazards beyond what is immediately observable. A more comprehensive approach is needed. What's more, the Produce Safety Rule does not require a formal hazard analysis or a written food safety plan.
The Produce Safety Rule can only control those hazards identified in the rule: worker health and hygiene, biological soil amendments, irrigation water quality, and wildlife and domestic animal intrusion. Hazards beyond the requirements in the PSR must be identified and addressed through expanded hazard identification and preventive control implementation.     
Are you interested in learning about this topic further? Join us for the upcoming webinar on FDA Produce Safety Rule on Feb 27th at 1 pm CT.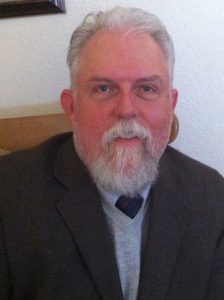 Jeff Lucas
Technical Director, Mérieux NutriSciences
Jeff Lucas is a food industry professional with over 30 years of experience in food safety management. He currently instructs and consults on issues such as HACCP, FDA Preventive Controls, environmental monitoring, pathogen reduction, and food quality management. Jeff has experience with food safety and Global Food Safety Initiative management.