A meal plan indicating everything you should eat and drink seems like the perfect roadmap to achieve a goal weight. However, if this were the case, wouldn't weight loss be easy? Not exactly. My first job as a registered dietitian was counseling members of a health club, and I quickly learned that there is much more to achieving diet-related goals than just providing education.

In meeting with individuals, I would throw all kinds of nutrition information their way in hopes that this newfound knowledge would cause them to be on the straight path to weight loss. Well, fast forward to a few months later when I would encounter one of these "knowledge dump victims" again, and no progress. What went wrong? It felt like something was missing. It wasn't until I looked deeper that I realized in order to make a more significant impact, people following a plan need support and accountability to stay on track; this is where regular coaching and counseling can truly make a difference.  
In fact, there is a great deal of evidence to support the use of coaching and counseling as an effective and useful method of yielding positive health outcomes. In one study, overweight US veterans aged 25 to 80 years of age who underwent eight wellness coaching sessions over the course of 6 months reduced their body weight by 5%. Subjects within a control group who only endured one coaching session at baseline did not have any significant changes in body weight. A review of 7 studies between 1999 and 2008 revealed that intervention significantly improved at least one behavior related to nutrition, physical activity, weight management, or medication adherence.
This same review found that programs that were proven to be successful included interventions that promoted goal setting, motivational interviewing (counseling used to aid individuals in finding internal motivation to change), and relationships with health care workers. Another study that included patients with prediabetes who attended 12 health coaching sessions over the course of 16 weeks also yielded significant improvements in health outcome measures. For subjects who endured health coaching over 6 weeks, the mean time spent completing aerobic and non-aerobic exercise significantly increased compared to baseline. These improvements were seen again at 12 weeks. Subjects also experienced significant improvements in their confidence level and ability to exercise regularly and make healthful snack choices at 6 weeks and 12 weeks. Significant improvements in self-efficacy and quality of life scores were also seen at 6 weeks and 12 weeks.
As a clinical research coordinator, I had the opportunity to see first-hand how coaching had a significant impact on participants within a weight loss study. This study evaluated three different interventions over the course of 16 weeks. Participants randomized to the Medifast 4&2&1 Plan® were provided written materials and instructed to consume 4 Medifast meals, 2 self-prepared meals that included lean protein, non-starchy vegetables, and healthy fats, and 1 healthy, self-prepared snack each day. The Optimal Weight 5&1 Plan® participants were given written materials and instructed to consume 5 Medifast meals and 1 self-prepared meal as described above.
Participants in this group also received regular telephone coaching throughout the study by trained individuals. The third group served as the control; participants in this group were prescribed a reduced calorie level using a tool created by the United States Department of Agriculture. Educational materials and a meal plan from the USDA were also given to subjects as guides. Throughout the 16 weeks, a number of measures were taken, which included body weight, body circumference measurements, body fat (using dual-energy x-ray scans), quality of life scores (using questionnaires administered at study visits), and C-reactive protein (obtained from blood draws serving as a marker of inflammation).
When compared to the control group, participants in the Medifast intervention groups had more significant reductions in body mass, fat mass, abdominal fat mass, and hip and waist circumference. It should also be noted that these changes were greater in the Optimal Weight 5&1 Plan® participants. Would having a coach have something to do with this?  
To me it's no surprise that participants within the Medifast group receiving coaching saw the most improvements. Why do I believe these individuals saw the best results? The regular coaching and counseling really does go a long way. Individuals tend to face many barriers in achieving weight loss and having someone to support them, keep them accountable to their goal, and help devise personalized solutions to specific problems goes much farther than trying to find answers online or in a book.
Losing weight can also be an emotionally-charged journey so to have an outlet to voice these feelings can help work through any issues along the way. Coaches are also there to offer support and encouragement to get back on track when individuals feel as though they've "fallen off the wagon." I also believe coaches are there to remind subjects that success shouldn't always be dictated by a number on a scale. As discussed above, there are a number of ways to measure success in terms of health. For example, an individual may not be losing any weight, but if his body fat has gone down, that should be deemed a success!
Overall, the research indicates that regular coaching and counseling yields successful health outcomes. Through my experience, I can agree that regular support when following a plan to achieve a health-related goal gives a person that extra push they need to be successful. So if you are looking to improve your health whether that is weight loss, building muscle, reducing cholesterol, etc, enlisting a coach may be the way to go!
Biofortis Clinical Research is Mérieux NutriSciences' global research organization serving innovation in food, nutrition, health and consumer goods. The Biofortis nutrition science team provides exemplary expertise and insight to study sponsors in support of new ingredient studies such as bioavailability, tolerance and safety. Our track record proves we can collaborate with leading key opinion leaders in study fields of cardiovascular, metabolic, exercise physiology, cognitive function, satiety, weight loss and nutrition. Are you interested in conducting a clinical trial for your product? Contact us to get started today.

Meet the Author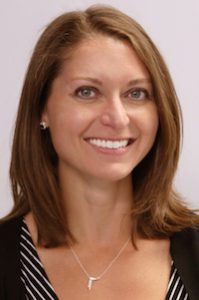 Jessica Rusch, MS, RD, LDN
Clinical Research Coordinator at Mérieux NutriSciences
Jessica is a Clinical Research Coordinator at Biofortis Innovation Services, a wholly-owned subsidiary of Mérieux NutriSciences. Located in the Chicago area, Biofortis is a Contract Research Organization (CRO) providing clinical research, sensory & consumer research, and literature assessment services to the dietary supplement, food and pharmaceutical industries.
Jessica has held the position of Clinical Research Coordinator at Biofortis Innovation Services for almost two and a half years. Her main responsibility in this role is completing patient visits to collect data for research studies being conducted at Biofortis. Additionally, she helps with recruitment for studies and ensures that all procedures are being conducted in accordance with study protocols. Jessica attended the University of Illinois in Urbana-Champaign for her undergraduate degree. She completed her dietetic internship at Texas A & M University in Kingsville and earned her master's degree from Rush University in Chicago.