An estimated 15 million food shipments are expected to arrive at 300 U.S. ports of entry this year from up to 125,000 foreign facilities located in over 200 countries. In recent years, an upward trend in the volume and diversity of imported food shipments has created regulatory and food safety challenges. Addressing these challenges, the U.S. Food and Drug Administration (FDA) developed a new regulatory oversight strategy for ensuring the safety of imported foods.
The core objective of the strategy is to maintain a level playing field for domestic and foreign producers. To accomplish this objective, the FDA will implement a "smarter" approach to imported food safety based on the collection and analysis of information from new data sources. The analysis of data obtained from accredited third-party auditors, foreign supplier verification activities and other supply chain activities will permit the agency to target higher risk food and suppliers.
The safety of imported food is a critical public health issue for North America, and supplier verification has never been more important. If you are involved with food imports or related activities, do you have the scientific information and data to identify all potential hazards? Are you prepared to implement rigorous supply chain monitoring to ensure your foreign suppliers are in compliance with the U.S. food safety regulations?
FDA's New Import Strategy
American consumers might be surprised to learn that 32% of the fresh vegetables, 55% of fresh fruits, and 94% of the seafood available in the U.S. marketplace were imported from foreign suppliers during the previous 15 years.  
Under the Food Safety Modernization Act (FSMA), the FDA developed several prevention-based regulations applicable to foreign and domestic food growers, manufacturers, processors, packers and holders. In order to ensure that imported foods comply with the U.S. food safety standards, the agency developed regulations such as the Foreign Supplier Verification Program (FSVP), preventive controls (human and animal food), and produce safety standards.
The FDA Strategy for the Safety of Imported Food (February 2019) is built upon four core goals comprised of numerous objectives for ensuring food safety from farm to fork. Here are the highlights of the four goals:
Goal 1.  All imported food must comply with the same regulatory standards as domestically produced food. To accomplish this goal, the FDA would optimize the use of foreign inspections. Importers are advised to use verified suppliers and to effectively implement the Foreign Supplier Verification Program (FSVP) rule. The agency will increase onsite inspections of foreign food facilities and evaluate the results of audits conducted under FDA's Accredited Third-Party Certification Program or other comparable assurance programs. If a country has a food safety system comparable to the U.S. system, then the FDA might decrease inspections. Currently, the FDA recognizes Canada, New Zealand, and Australia as having equivalent food safety systems.
Goal 2.  The FDA will utilize data from import screening processes and other sources to prevent the entry of unsafe foods. In addition, the agency intends to optimize the use of physical examination and sampling of imported food, improve testing methodologies, and strategically utilize import alerts and import certifications.  
Goal 3.  The agency seeks to improve its response to unsafe imported foods, particularly through the use of imported food safety recalls. Moreover, the FDA will analyze data from its Reportable Food Registry (RFR), and focus its resources on high-risk food products and facilities.
Goal 4.  Performance measures will be utilized to evaluate progress toward ensuring the effectiveness and efficiency of the FDA imported food safety program. The FDA will develop an improved global inventory of food facilities and farms in order to direct the allocation of resources to higher risk imported food.
While the FDA inspects less than 1 percent of food imports annually, the agency currently screens every food shipment using its automated import screening tool, Predictive Risk-based Evaluation for Dynamic Import Compliance Targeting (PREDICT). The electronic screening tool enables the agency to identify higher risk products for potential inspection.  
Under the new strategy, the FDA will continue to supplement information obtained from the PREDICT screening tool with data obtained from other sources and regulatory agencies.
A significant amount of data is obtained from the FSMA oversight activities related to the FSVP and the accredited third-party certification program. The improved analysis of surveillance and inspection data will assist the FDA to properly allocate resources to higher risk foods and facilities.
The new import screening strategy is expected to "prevent entry of food shipments by importers lacking adequate foreign supplier verification programs." However, the latest FDA inspection data revealed many firms are not in compliance with the FSMA requirement. An assessment of all FDA Inspection Observations Data from Fiscal Year 2018 (October 2017 to September 2018) revealed the most frequent violation among U.S. importers of food and beverages was a failure to comply with the FSVP requirements.
Know Your Suppliers
Supplier verification and compliance are vital activities for ensuring the safety and authenticity of a food product. Under the FSMA regulations, importers and manufacturing facilities should monitor risks throughout their supply chain, including the compliance history of its suppliers.
In 2018, the FDA issued a draft guidance Foreign Supplier Verification Programs for Importers of Food for Humans and Animals, and expanded its Data Dashboard tool with a new online search function that allows manufacturers to review the compliance history of a supplier. The Supplier Evaluation Resources database provides access to FDA records to determine if a supplier has been the subject of an FDA warning letter, import alert or other FDA compliance action related to food safety.
Supplier audits are one of the most effective tools for ensuring the quality and safety of your ingredients, additives, packaging or services provided by contractors. Accredited auditors can examine your supplier's organization, food safety management system and the sanitary conditions of their premises, equipment and facilities. For importers, supplier verification activities could require the onsite auditing of foreign suppliers, sampling and testing of imported food, and the review of foreign supplier safety records.  
Knowledge is Power
Science is the foundation of many of the objectives and activities outlined within the new imported food safety strategy. Food industry professionals can obtain a wealth of food safety information from the scientific literature, food recall data, public records of facility inspections, warning letters, and outbreak investigation reports. A scientific literature review can provide foundational information regarding the potential microbial, chemical and physical hazards associated with a specific food matrix, technology, process or environment.  
Do you need help organizing your supply chain management to move beyond manually monitoring spreadsheets with information from multiple suppliers? Mérieux NutriSciences' web-based application, QualMap, allows manufacturers to easily monitor their products, ingredients and overall supply chain in order to mitigate risks.
Meet the Author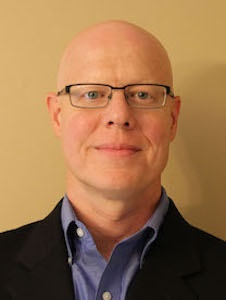 Patrick Kennedy
Information Services Manager, Mérieux NutriSciences
Patrick Kennedy is the Information Services Manager for Mérieux NutriSciences. He has over 15 years of food industry experience and has written extensively covering a wide range of food safety and regulatory subjects. He holds a MS degree in information science from the University of Illinois, and is a member of several industry organizations including AOAC, IFT and IAFP.