Earlier this year, Q1 held their 6th Annual Food Labeling Conference in Arlington, Virginia, where over one hundred representatives of the food industry gathered to discuss evolving regulatory issues within the food world. In today's fast track to launch environment and short product lifecycles, organizations are challenged by the slow movement of supporting regulations and are forced to make calculated risks to satisfy their ever-demanding consumers. There were many excellent discussions and presenters at this conference, but they all had a basic theme that can be summarized in five key takeaways:
Takeaway 1 – A good legal team can make the difference
When choosing to implement the use of an internal nutrition logo program or application of undefined product claims, seeking the advice of in-house or external counsel is a smart move and can prevent a lot of headaches. Assessing the risks associated with the use of a product claim that could result in legal issues is best made by a well informed legal and executive team. Regulatory professionals can be part of the decision team, but they shouldn't be the entire decision team, especially without their legal counsel.
Takeaway 2 – Cross-functional management planning ensures a higher success rate
Deciding to proceed with the use of potentially litigious product claims is not a decision that should be made alone, nor should the execution of such a plan. Quality personnel, operations, sales and marketing, legal, regulatory, purchasing, product development and executive staff should all be involved in the execution of a claim on a food label that can have a serious impact on how the organization operates. To execute a good plan, a plan needs a team because the more varied the subject matter experts, the less likely something can be overlooked.
Takeaway 3 – Don't underestimate the reasonable consumer when it comes to assessing risk
Many of the undefined food claims being used and also the resulting litigation is being driven by the perception of the "reasonable consumer". What is a "reasonable consumer"? Is it the educated or uneducated, the poor or the well off, the farmer's market supporter or the dollar store shopper? Each is reasonable within their own right and the louder their voice or social media presence, the more of an effect they can have on consumer acceptance of an undefined food claim.
Takeaway 4 – Meeting the compliance requirement is not enough
Undefined claims have no legal definition to support them, therefore the consumer perceptions, current and past litigations and global market data all influence the final decision that a business or organization must make. Citing the law or lack thereof cannot be the only supporting information used in defending a potential business risk situation. A team must be prepared from all angles and willing to provide objective evidence and a united front that all inputs were considered and that the company was as transparent as possible with the potential implications.
Takeaway 5 – Risk assessments must be robust and thorough
When assessing an undefined claim or logo program for implementation, an organization needs to assess all forms of risk associated with the project. The legal department assesses litigation risk, regulatory assesses government intervention risks and business executives evaluate shareholder and operating risks. Operations may have food safety risks, purchasing has supply risks and product development have project risks as a result. The point is that each of the affected groups can be impacted significantly by a risk decision and should have their levels of risk evaluated as part of an overall plan consideration. Nothing brings a project to a halt more than an unexpected high-risk situation arising without a mitigation plan in place.
How to wrap up those key takeaways? In a nutshell, good communication, thorough risk assessments and the support of a savvy legal team are critical components of a cutting edge marketing program operating in the world of undefined regulatory claims.
For defined and undefined regulatory claim compliance, the Mérieux NutriSciences Food Label Compliance team can assist your team with determining whether your packaged product claims fall within USDA or FDA allowable parameters or requires further evaluation due to lack of regulations. Feel free to contact us at labeling.na@mxns.com and a member of our team can assist you in determining your label compliance needs.

Meet the Author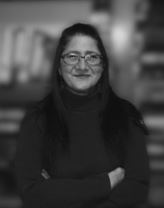 Dodi Hanes
Labeling Compliance Manager, Mérieux NutriSciences
Dodi Hanes is the Labeling Compliance Manager at Mérieux Nutrisciences. Prior to joining Mérieux in 2017, Dodi was a Regulatory Compliance Manager for a leading private label beverage manufacturer in the southeast. She holds a B.S. in Chemistry from Northland College and has worked in the quality and regulatory field for pharmaceutical, medical device and food manufacturers. When not at work, Dodi enjoys life with her family, writing tall tales and spending time outdoors camping and hiking.