When was the last time you took a bite of your favorite food, and just stopped there? Can't remember right? Well, a lot of times consumer acceptance of products is largely linked with the entire eating or drinking experience. One great way to correlate this experience with consumer liking is the use of temporal methods.
Traditional sensory descriptive analysis methods focus primarily on attribute intensities at the time of evaluation. For example, panelists would evaluate the flavor intensity of a beverage after only a few sips. Temporal methods, on the other hand, study the change of attributes over time, whether it is intensity or dominance. These can be grouped into fixed time point method and continuous measurement method.  
Fixed Time Point Temporal Method – Progressive Profiling
In this method, a few attributes (typically 5-7) can be evaluated at predetermined intervals. For example, panelists will evaluate a peppermint gum sample for overall intensity, sweetness, bitterness, peppermint intensity, and astringency after chewing the gum for 1, 3, and 6 minutes. At each time point, the sample will be evaluated on a line scale similar to traditional descriptive analysis. The profile results can be statistically analyzed to compare samples at each evaluation time point. Results can also be plotted to show how intensities of each attribute change over time.
Continuous Measurement Temporal Method – Single or Dual Attribute Time Intensity
Time-intensity method is used when there is one attribute of interest that needs to be studied for its intensity change over time. For example, to study the bitterness and bitter aftertaste of an IPA beer sample, panelists will evaluate bitter intensity after consumption and continue to evaluate after swallowing the sample for 2 more minutes. (How fun, right?) The evaluation is continuous but panelists do not see the countdown timer. Results are plotted into a curve of bitterness intensity over time. With extensive training, this method could be used to evaluate two attributes simultaneously.
Continuous Measurement Temporal Method – Temporal Dominance of Sensations (TDS)
The key word to this method is "dominance". It is very easy to confuse "the most dominant attribute" with the attribute with the highest intensity. For example, if a consumer dislikes the flavor of anise, he or she will likely find the flavor to be dominant in a piece of licorice flavored mint, although sweetness may have the highest intensity. For some products, the order of appearance for the most dominant attributes could make a difference in consumer liking.
In this method, panelists are trained on a list of attributes that apply to the sample being evaluated. As panelist chew, they will select the most dominant attributes out of the list. A background timer is running during the evaluation. Results are plotted with the percentage of panelists who selected each attribute as most dominant over the evaluation time point.
For example, most panelists will find crunchy to be the most dominant attribute in a pretzel snack during the first few chews, then they might find the sample to be salty, sweet, and then mushy. After swallowing, a salty aftertaste might come back as being the most dominant attribute. The method can also be modified for panelists to select all the dominant attributes that apply at one point in time.
In addition to using a trained panel, TDS can also be used by a consumer panel. However, training sessions are required for consumers to understand each attribute and to familiarize themselves with the evaluation.
Continuous Measurement Method – Temporal Order of Sensations (TOS)
Finally, the temporal order of sensations is a method similar to TDS. Panelists are given a list of attributes and are asked to rank them by order of appearance. This method can be used as a quick and less extensive way to screen samples.
Ask yourself: Is it time to use temporal methods with your next sensory panel? Mérieux NutriSciences will design and execute sensory and consumer insights testing for you. With three locations in the US and sensory labs in 8 countries globally, Mérieux NutriSciences should be your choice for sensory testing.  

Meet the Author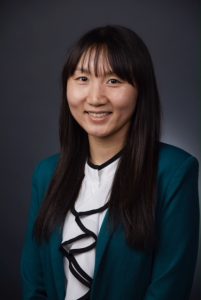 Yiyuan Current, Sensory Scientist at Mérieux NutriSciences
Yiyuan earned her Bachelor's degree in Food Science from Purdue University and has over 6 years of experience in the Sensory and Consumer Science field. She has experience in sensory descriptive, discrimination, and acceptance tests on a variety of food and non-food products.