In October, Dr. Timothy Freier passed on the metaphorical reins to Dr. Sarita Raengpradub as one of the lead instructors for the NAMI (North American Meat Institute) Biannual Listeria Workshop. As such, we interviewed both to learn about how the seminar has touched the industry and will continue to evolve.
---
Interview with Dr. Tim Freier:
Describe your background with NAMI and your experience with the Listeria workshop?
The workshop was founded in 1999 with the AMI (now NAMI) as a response to the need to share best practices in the industry. It was one of the first trade associations to lead a Listeria-focused workshop. The course was structured as a science-based industry working seminar with a pledge that food safety was not a competitive issue, giving a platform to freely share food safety information.
The workshop was later presented to the USDA serving as a forum for the industry and government to work together and allowed the industry to provide input into the USDA Listeria Guidance document that includes alternatives for environmental monitoring based on the risk of the product and process.  The USDA guidance was successful in pushing the industry to improve, without being disruptive to production.  For example, the guidance allows industry to sample product contact surfaces producing low-risk products for Listeria spp.  without requiring product to be held pending the test results.
What makes you passionate about the subject?
When I worked for a large global company that manufactured RTE meat and poultry products, some of our products were implicated in a major Listeria outbreak.  After that tragic experience, I gained a new understanding of the importance of some of the key concepts of Listeria control, such as sanitary design, sanitation, validated processes, effective environmental monitoring, data management, and aggressive investigation and corrective actions.  After the immediate crisis was over, I was tasked with developing a Listeria EMP that could be used for all RTE products around the world.  It was through these experiences that I came to appreciate the importance of tools such as strain tracking and facility mapping, and became actively involved in developing better solutions in these areas.
What is one piece of advice you would pass down to new instructors?
One thing I learned in the course was to keep the course balanced, providing the background science while also keeping the material engaging and practical for facilities to implement.
---
Interview with  Dr. Sarita Raengpradub: 
Describe your experience with microbiology
When pursuing my Ph.D., I studied Listeria genomics and stress response using a variety of microbiology and molecular biology approaches. In joining Mérieux NutriSciences (formerly Silliker Labs), I am able to apply my expertise in molecular microbiology and food safety.
Over the course of my career, I work with customers to understand how to use various strain typing techniques. As Director of the Microbiology R&D team, I evaluate new technologies and platforms, work on method verifications and matrix validations, and develop microbiology services around next generation sequencing and other technologies.
What is one aspect of the workshop that you feel the attendees really engage with?
The attendees play a "Seek and Destroy" critical thinking game, where each person plays a role in an investigation team (e.g., sanitation manager or pre-op inspector). They are given clues (data) and have to solve puzzles to unlock more clues, in order to ultimately identify a Listeria harborage site and vector. The group that I facilitated really enjoyed it; there were great brainstorming and communication.
What do you hope to bring to the next workshop?
I am very excited to join a presentation team of excellent, knowledgeable scientists and to pick up Tim's talk on whole genome sequencing and traceback investigations.  There are new tools and digital solutions that enable environmental monitoring and mapping for Listeria, and I would like to incorporate those elements into the workshop. One way to enhance the training is to insert these new tools into the thinking game to see what impact that has on the investigations. For example, do they help to identify the root cause faster? As technologies evolve, we can gain new insights on how to use them to our advantage to control Listeria.
For more information about the NAMI Biannual Listeria Workshop, click here.
Dr. Tim Freier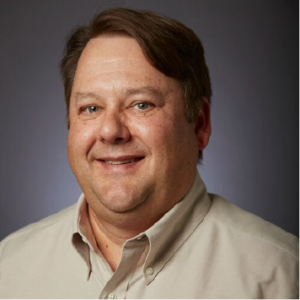 Dr. Sarita Raengpradub