Highlights
Build & Define Your Task Force

Set Up a Phased Approach

Plan for Potential / Confirmed Positives

Commit to Communication

Understand & Accept Varying Needs
As many states and provinces begin to reopen and release stay at home orders, it is becoming increasingly important for organizations to build a return to work plan that will support employees through the ever-changing recommendations and orders from health and government agencies, and navigate the "new normal" in the business environments that they will be required to adjust to. It may seem to be an overwhelming task to bring employees back to onsite locations, especially when there is an absence of information and an unprecedented amount of rapid change. Each organization's return to work plan will be unique, but the following 5 items should be considered when building your return to work plan.
1) Establish a Task Force
Before embarking on building a plan to bring employees back to the workplace, it's important to put together a cross-functional task force that can work together to understand the needs of the broader employee population, make proactive decisions in response to employee safety and legislation, monitor the measures you've put in place, and adjust accordingly. Leveraging a group of senior leaders from key functions in the organization, including legal counsel and human resources will allow you to better understand the needs and expectations of different employee groups and build a plan that supports all functions. 
It is necessary to identify critical functions and key people when thinking about employees who will be returning to an office or other onsite locations. Many critical infrastructure businesses have essential employees who have continued to work onsite throughout the course of the pandemic. Nevertheless, there are also employees that are critical to the functioning of the organization who might be better suited to working onsite or in the office. The task force should work together to identify which teams or functions have critical or key people who would benefit from being back onsite. It's also important to remember the groups of people who are not necessarily returning to an office, but are returning to consulting or sales roles, requiring them to travel, and go onsite at client offices or locations. Having a task force that represents all areas of the business will allow you to design your plan so that it's inclusive of all employees and addresses the upcoming changes to their onsite work behaviors and environments.
The task force team should meet frequently, even daily, and utilize their communication channels to stay up to date on changing legislation or orders that might be relevant to all areas of the business.  This would allow the task force to receive feedback from their teams on the implementation of the safety and preparation measures. Together, the task force team can make difficult decisions, even in the absence of information from government or health agencies. Further, having an inclusive team will ensure the organization is able to make unified decisions, and can react to new information quickly. Ultimately, a task force will provide the organization the ability to be dynamic, responsive, and inclusive of your workforce as they return to work.
2) Take It In Phases
The second key to building a return to work plan, is to identify easily understood milestones within a phased approach for bringing employees back into the work place. These milestones should take into consideration legislative updates, like a relaxation in shelter in place or stay at home orders, as well as guidance on safety in the workplace and public places from the CDC, WHO or OSHA. For example, the first phase can align with a shelter in place orders that are being lifted, while the CDC still recommends remote work and strict social distancing. In this instance, you might allow those critical employees that were identified by your task force to return to work but encourage all other employees to continue working from home.
Each phase should be clearly outlined so that employees can see how these measures evolve as the phases progress. Each phase should minimally include the following items:
Number of employees allowed onsite

Expectations of Safety Practices and Prevention Measures

Arrangement of the physical office or work site

Social Distancing policies

Use of PPE
As an example, the first phase of the plan might allow for minimal numbers of essential teams and critical people to be in the office as determined by the task force. Phase 1 should have the strictest expectations of social distancing as well as safety and prevention practices. This might require employees to sit in designated areas where social distancing is monitored, blocking off conference areas, or collaborative spaces while requiring employees to wear PPE such as masks and gloves while onsite. The organization may also consider asking employees to complete a daily questionnaire where employees can self-disclose symptoms and are encouraged to go home if they are not feeling well or may have been exposed to COVID-19.
Phase 2 could begin to ease these restrictions, by opening up conference and collaborative spaces to small groups of people, ensuring that they have space to maintain 6 feet of separation, but continuing to require the use of PPE and self-disclosing of symptoms or possible exposure. As more employees are allowed to come onsite, it is important to keep employee safety at the forefront of the mind, and ensure that all employees have access to cleaning and sanitation products, PPE, and the flexibility to stay home if they are not feeling well or believe they have been exposed.
3) Potential or Confirmed Positives:  Have a Plan
The third step of building your return to work plan is having a written plan of action outlining how the company  intends to keep employees safe and how the company will react in the case of possible exposure or having an employee test positive. Employees will benefit from the transparency of knowing that the organization has anticipated the possibility of risk of exposure and has built a plan to react that helps them know what to expect. These expectations should clearly define the organization's stance on self-reporting of symptoms, and how you will respond in scenarios in which an employee may have had direct exposure to COVID-19, in or out of the workplace.
Most states and provinces have strongly recommended employers require employees to self-screen for symptoms daily, while some have gone as far as to recommend that employers actually perform temperature-screening onsite for any employees coming into an office. A practical solution might be to have employees complete a daily paper or electronic questionnaire, which allows them to self-disclose symptoms. The task force should also set a strategy for handling employees who have symptoms or who have potentially been exposed, including how this information will be communicated with the company. The organization should determine whether an employee will be able to work remotely and whether they will be compensated while they are asked to stay home. If employees are aware of company guidelines, they will be more likely to be comfortable in self-disclosing symptoms.
The task force also needs to be prepared should someone test positive for COVID-19 after coming back to the onsite workspace. Specifically defined company guidelines are necessary for employees to feel more at ease about how the company will react in the case of a positive result. At a minimum, the plan should include details about how the company will communicate when someone onsite has tested positive, whether or not you will ask potentially exposed individuals to self-isolate, and what cleaning and sanitation procedures you will conduct as a reaction to the positive result. Employees should also be aware of the process of returning to work after being isolated, whether due to having symptoms of COVID-19 or actually having been diagnosed with a positive case. In some instances, the company might require the employee to be retested and to furnish a negative test result before returning to work. However, depending on the availability of tests in your region, the organization may need to rely on a doctor's return document to work clearance without a test. The CDC has built a great return to work plan resource that outlines best practices on bringing employees back in various scenarios.
4) Communication: How, When, to Whom?
As a fourth, and key pillar to building your return to work plan, establishing a clear and controlled crisis communication plan is essential. In a crisis, the need to communicate is immediate. Communication must be concise, transparent, and clear. The level of communication provided will ultimately lead to the perception of how the organization is handling the crisis. One recommendation is to centralize communication channels by creating an email box or distribution list that allows employees to contact the task force directly. Having the communications sent from that centralized location will help to keep the message consistent, and show employees where they will receive the most up to date information. Utilize different methods of communication, such as emails, video messages from leadership, live webinars or a centralized intranet page to reach different audience groups of employees.
One key to communication is that it needs to flow in both directions. As important as it is for the task force to communicate relevant changes in legislation or policies, it is also important to give your employees a chance to react, ask questions, and better understand the items that are directly affecting them. Allowing employees to ask questions, and responding to them in a transparent and honest way is an important piece in building the trust that is needed for employees to feel comfortable and less anxious about coming back to work.
5) Adopt Open Mindedness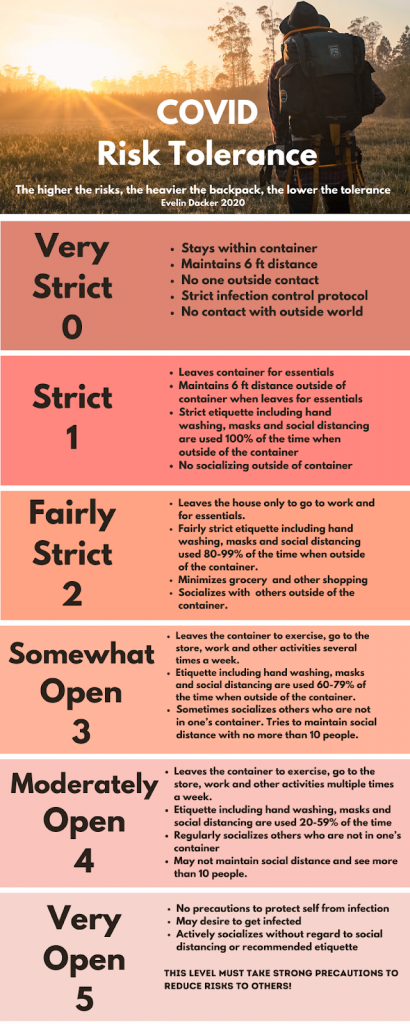 Finally, and possibly most importantly, the company must consider the mental state of your employees and their readiness to be back onsite. As employers, we need to be empathetic in our understanding of the current circumstances in the lives of our employees and the very real stressors they may be experiencing. We know that, oftentimes, stressors like the pandemic may initiate the biological "fight-or-flight" response within ourselves. Being in this stressed out mental state has a drastic and lasting impact on employees, and can seriously impact our ability to make decisions calmly and rationally.
While the task force should build the structure of the return to work plan, by clearly outlining expectations in each phase of the plan, managers should be given the flexibility to address the needs of their individual team members within the structure provided by the task force. Managers should be encouraged to understand the level of risk tolerance that each employee has. While one individual might have already recovered from COVID-19, or may not feel the need to follow safety precautions, other employees may be fearful of interacting with anyone outside of their household. This may also mean that they will need the organization to review current policies and provide more flexibility to support people on their teams who are struggling to recover from the pandemic and get back to the office.
As employees are returning onsite, it's going to be key to support their emotional wellbeing and mental health.  This can be done by reminding them of resources they have access to, like an EAP, or by simply working to rebuild morale and engagement and get the teams excited to be back onsite, and reducing stress from the outside world.
Over the past few months, the COVID-19 pandemic has upended the way many organizations work, forcing people to work remotely, and change their daily habits in a way that was never anticipated. Returning to work post-COVID-19 will bring a whole new set of obstacles while employees adjust to the new normal. It is the company's responsibility as an organization to help our workforces overcome this adjustment by providing clear expectations, instructions, safety procedures and communication that support our employees as they come back to work.
Mérieux NutriSciences is committed to remaining in operation to support the quality and safety needs of the food industry.  All of our laboratories across North American are open and accepting samples, and our consulting, training, research, and other teams are available to assist any way we can during this time.  Contact us today!

Meet the Author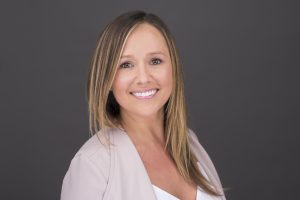 Megan McCarty is the VP of Human Resources, North America, at Merieux NutriSciences. She has been with Merieux NutriSciences for 5 years. Megan graduated from The Chicago School of Professional Psychology in 2013 with a Master's Degree in Industrial and Organizational Psychology. During the COVID-19 Crisis, Megan has lead the Merieux NutriSciences COVID-19 Task Force, and has worked diligently to maintain employee safety and well-being and create an environment where employees are comfortable coming to work during and after the pandemic.
COVID Risk Tolerance image source:  https://medium.com/@evelindacker/covid-care-e2ede67428d4