Environmental monitoring plays an instrumental role in ensuring food safety at plant facilities. Product contamination is a leading cause of recalls and FSMA will soon require verification of preventive measures taken to keep food safe. Accordingly, companies should invest in monitoring programs to catch potential problems before products are released for consumer consumption.
To develop a comprehensive food safety program under FSMA, plant management teams need to determine the areas in a facility where hazards may exist, establish preventive controls and verify that those controls are effective. This ties directly into environmental monitoring because companies are strongly recommended to regularly collect samples from different areas of production plants, particularly in areas with potential hazards.
Samples should be tested for organisms of concern depending on the plant environment. If a company does not adhere to a regular sampling schedule, it risks undermining the safety of finished products
Additionally, it is imperative for companies to provide comprehensive and standardized training for employees who collect samples. Variations in sampling practices could invalidate test results and make impossible to compare data over time. Recognizing this, Mérieux NutriSciences introduces the, "Aseptic Swabbing Techniques for Sampling the Environment and Equipment Training Program."
This training program provides technicians with basic principles and practices for proper aseptic swabbing techniques. It includes comprehensive materials ideal for orienting new employees and standardizing practices among seasoned technicians.
The program is available in English or Spanish and includes:
A comprehensive facilitator's presentation guide
Five technician workbooks with photos, step-by-step diagrams, interactive exercises and worksheets
A web-based, interactive program featuring video clips and digital pictures
The program can be purchased in both English and Spanish for $395. English or Spanish versions can be purchased separately for $245 each.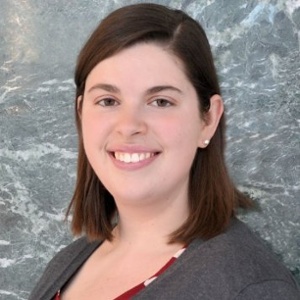 Paige Krzysko
Social Media Specialist, Mérieux NutriSciences
Paige Krzysko is the Social Media Specialist for Mérieux NutriSciences and, as such, she works with several departments across the organization on their food safety communications. One of her main interests in the food industry is how federal regulations affect food production. She's worked in communications for five years and earned her Bachelor of Science in Journalism from the University of Illinois Urbana-Champaign.