All domestic and foreign food facilities that manufacture, process, pack or store food for sale in the United States must register with the Food and Drug Administration (FDA). According to recent government data, approximately 114,000 foreign food facilities exporting to the U.S. are located in more than 200 countries, and 19% of the American food supply is now imported.
The growing number of foreign food facilities and expanding volume of imported food is fueling an increasingly complex U.S. food supply chain. Imported food has been linked to several high-profile food safety events in recent years and remains a significant concern. In fact, one of the core objectives of the Food Safety Modernization Act (FSMA) was to ensure the safety of imported food.
The FSMA mandate for ensuring the safety of imported food and FDA's strategy for implementing the new FSMA regulations were the focus of recent regional meetings with public stakeholders. During the meetings, FDA officials addressed the FSMA import-related requirements, improvements in border operations, and new enforcement tools."
FSMA rules for imports
The FSMA import-related provisions are numerous and range from FDA inspections of foreign facilities to the certification of food imports. The most significant new tools for preventing food safety problems in the food supply chain include: the foreign supplier verification program (FSVP), third-party audits, VQIP and increased foreign facility inspections.
FSVP represents a new mindset as it marks the first time that FDA has regulated food importers. Under the rule, importers must develop and implement an FSVP to ensure imported food or ingredients are produced in compliance with U.S. food safety standards. Importers are now responsible for determining known or foreseeable hazards, evaluating their supplier's performance and related food risks, conducting supplier verification activities, implementing corrective actions, and reevaluating the hazards and program as needed. Of course, everything should be documented.
Verification activities such as audits and sampling would be determined by the importer's risk evaluation. Supplier verification by importers might not be required in cases where a hazard is controlled by an entity in the distribution chain downstream.
If the importer is a food manufacturer already complying with the FSMA mandate for preventive controls, then it would be considered in compliance with the supply chain oversight requirements of FSVP. Moreover, food shipments from countries recognized as having equivalent food safety regulations would be largely exempt from FSVP requirements. To date, FDA has recognized New Zealand and Canada as having food safety systems comparable to the U.S. system.
FDA officials have emphasized that FSVP does not constitute pre-approval of shipments and the regulations will not be enforced at the border. Notably, intra-company shipments are subject to FSVP requirements. The agency is actively writing industry guidance to support industry compliance with FSVP as the requirements will take effect in May 2017.
The final rule for third-party accreditation establishes requirements for accreditation bodies and a program for the accreditation of third-party certification bodies, or auditors. Under the program, accredited certification bodies are required to perform foreign food facility audits and to notify the agency of any condition posing a potentially serious public health risk. The agency plans to implement the rule following publication of the final Model Accreditation Standards guidance. FDA officials have emphasized the program should ensure compliance with the FD&C Act and should not be confused with GFSI schemes based on private standards.
Importers may rely on third-party audits, but certifications are not typically required for imported food. Under FSMA, FDA would require certifications from accredited auditors when the agency has determined certain food poses a food safety risk, and to determine if an importer is eligible to participate in the voluntary program known as VQIP.
The Voluntary Qualified Importer Program (VQIP), the so-called "fast lane" system for facilitating the entry of imported food shipments into the United States, is expected to launch by January 2018. The VQIP program would provide importers with benefits such as expedited entry into the U.S, limited FDA examination and/or sampling, and expedited FDA laboratory analysis of "for cause" situations or audit samples.
To bolster the safety of food imports, FSMA  mandated that FDA conduct inspections of thousands of foreign food facilities. While inspections of foreign facilities have increased since FSMA was enacted in 2011, the agency is not expected to achieve the inspection goals set by FSMA. While FDA was expected to conduct 9,000 foreign facility inspections by next year, the agency has projected it will complete no more than 1,300 inspections without additional funding.
Ports of entry
At ports of entry, FDA import-related activities should be strengthened through increased collaboration with government agencies, import alerts, certifications for high-risk foods, and laboratory accreditation requirements. Since 2011, FDA has utilized a software tool for determining the potential risks of imported food based on an analysis of government and public data. The tool is known as the Predictive Risk-based Evaluation for Dynamic Import Compliance Targeting (PREDICT). While the agency has not yet published a rule for laboratory accreditation, the final rule would ensure that food from foreign facilities is tested by laboratories conforming to consistent quality standards.
Post-entry response
Tools for bolstering FDA's post-entry response to unsafe imports rely on new enforcement tools such as mandatory recalls, administrative detention, and suspension of registration. Upon enactment of FSMA as law, FDA was granted the authority to impose a mandatory recall if the responsible party declines to issue a voluntary product recall. The agency also received new authority to detain food from the market (administrative detention) and to suspend a facility's registration. To date, the agency has rarely flexed its new FSMA regulatory muscle for post-entry food safety problems.
Future of food imports
A recent federal report of food import refusal data revealed the volume of food imports continues to grow, but the number of shipments refused by FDA has remained stable. From 2005 to 2013, FDA reported 142,679 violations involving imported food in which 57% of the violations were due to adulteration and 41% were attributed to misbranding. The countries with the most food shipments refused were Mexico, India and China. Currently, the FDA inspects less than 1 percent of imported food shipments.
FSMA represents a paradigm shift in FDA's approach to imports in which both the industry and regulatory agencies must take a proactive and preventive approach to food safety.  While the border was previously our primary line of defense for imported food safety, the agency now considers the border to be merely a final checkpoint.  As suggested by FDA during public meetings, importers now have the greatest responsibility and burden for ensuring the safety of imported food.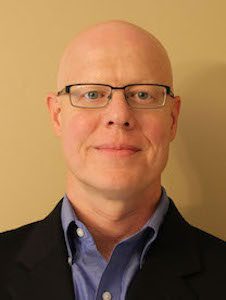 Patrick Kennedy
Information Services Manager, Mérieux NutriSciences
Patrick Kennedy is the Information Services Manager for Mérieux NutriSciences. He has over 15 years of food industry experience and has written extensively covering a wide range of food safety and regulatory subjects. He holds a MS degree in information science from the University of Illinois, and is a member of several industry organizations including AOAC, IFT and IAFP.