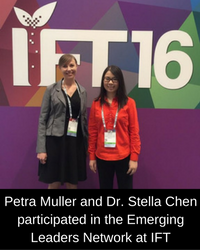 While some dive headfirst into summer vacation, research scientists from the Silliker Food Science Center (FSC) dove headfirst into the "show season" by bringing their expertise to the 2016 meetings of the Institute of Food Technologists (IFT) and International Association for Food Protection (IAFP).
Our multi-tasking research scientists manned our exhibition booths, met with customers, attended sessions on industry trends, reviewed advances in diagnostic equipment and presented results from scientific projects, many of which were conducted in collaboration with industry leading companies.
FSC's Dr. Stella Chen participated in the IFT Emerging Leaders Network event and contributed an IAFP poster presentation on natural antimicrobials detailing her graduate school work at the University of Tennessee.
A number of our presented projects focused on the evaluation of thermal and non-thermal processes to inactivate pathogens and spoilage organisms. Dr. Amy Parks, another FSC scientist, collaborated on a poster for IAFP from her graduate school days at Texas Tech University on thermal inactivation of Salmonella in high fat raw materials for rendering. FSC's Upasana Hariram, MS, presented a shelf life study showing the impact of HPP on sliced turkey meat.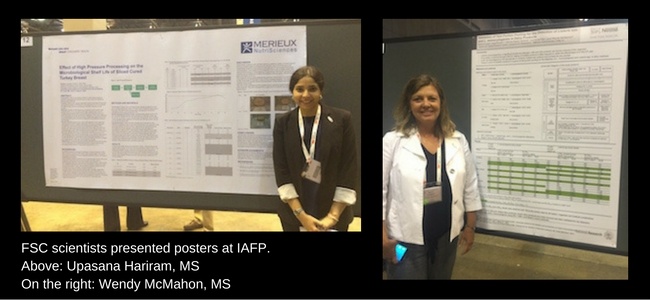 Our team regularly works with clients to ensure methods and sampling plans apply valid scientific methods to meet FSMA requirements. Wendy McMahon, MS, our FSC General Manager, presented the results of a Listeria methods and sample size evaluation study featuring dairy products at IAFP.
Our scientists enjoyed showcasing their work and collaborative project outcomes, as well as meeting with IFT and IAFP attendees. "Show season" gives us the opportunity to share our passion for supporting our customers' efforts to innovate by improving food quality, maximizing food safety and applying exceptional measurement science expertise to analytical challenges. We look forward to more opportunities to connect with industry leaders at future shows.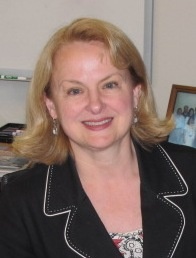 Pam Coleman, MBA, CFS
President, Biofortis / Vice President of Research Services, Mérieux NutriSciences
Pam Coleman, MBA, CFS, heads Biofortis as well as the Research Services team for Merieux NutriSciences in North America.  Her team provides nutrition, sensory/consumer and food safety/quality research support to the food and dietary supplement industries.  Her career spans more than 30 years, most of it focused on analytical service and research projects within food companies and for food companies.  Pam currently serves on the Board of Directors for the Institute of Food Technology.