Regulations, Regulations
With food and beverage labeling regulations being passed down by FDA, many retailers, manufacturers and restaurants have to rethink their labeling strategy to comply with these new rules. Some of these new and updated regulations include nutrition facts labeling regulations and menu labeling regulations. In order to comply with these requirements, nutritional analysis may need to be performed. These nutritional results could be used for nutrition facts labels for US and Canadian food and beverage packaging, or calorie and nutrition information for menu labeling. Manufacturers, retailers and restaurants alike must factor in how they will update their nutrition and menu labels when planning their compliance strategies.
Age Old Labeling Dilemma: Choosing Laboratory Analysis vs Database Software Calculation
Nutrition analyses can come in the form of laboratory analysis and/or database analysis and sometimes one method may be preferred over another, depending on your product type. The most common method used for most food establishments is laboratory analysis. However, an acceptable alternative is database analysis. Many establishments do not realize that this option is available to them.
Laboratory analysis for labeling involves sending in prepared food products to a lab for chemical analysis. It is typically considered the gold standard in building a nutrient profile for labeling. Lab analysis is also the recommended method to validate nutrient content or when no nutrient data exists. This method of analysis requires physical samples of the finished food product to be tested at a laboratory. Typically, there are a certain number of lots of product that need to be sent in. Laboratory analysis is ideal for products which have undergone extensive processing such as cooking, frying or baking.
Database analysis is a computerized analysis using Nutrition Database software (e.g. Genesis R & D®). There are no physical samples to send into a lab. Nutrition Databases typically utilizes USDA Nutrient information and may contain additional supplier-specific products if they are made available to the database. For complete and accurate calculation, a customer would need to send in their supplier – specific specification sheets for their specific food products. This is why database analysis requires recipes and product formulation. While database can sometimes be faster and more cost-effective in some cases, there are reasons why lab analysis may be a better fit for certain products. As an example, the database calculation method is generally not recommended for the following types of food products: fried foods, strained soups, cheeses, and cooked proteins.
Whether laboratory analysis or database analysis, the end result of both methods is the nutrition profile of the food or beverage product.
The Best of Both Worlds
A combination of laboratory analysis and database analysis can be used to compile a nutrition profile. An example would be a processed food that comes in different varieties/flavors. The main component, e.g. yogurt, can be analyzed by testing and the analytical results can then be combined with the flavor components, e.g. strawberry fruit base, via database as long as the specifications are provided for the different varieties/flavors.
When working with a 3rd party for your food & menu labeling needs, it's important to select a reputable provider with knowledge in nutrition labeling strategies that would work best for your product type. Mérieux NutriSciences offers complete laboratory analysis as well as database services for nutrition and menu labeling to address the many needs for the food industry.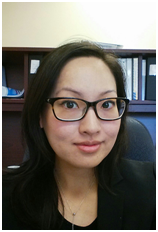 Camilla Sugiarta, MSc
Regulatory Affairs Specialist, Mérieux NutriSciences
Camilla Sugiarta is a Regulatory Affairs Specialist at Mérieux NutriSciences. She specializes in nutrition by database analyses and works with restaurants and packaged food customers helping them to become compliant.
She is a graduate of the University of Guelph with a Bachelor's of Applied Science degree in Applied Human Nutrition and a Masters degree in Food Safety from Michigan State University.
Ms. Sugiarta has 10 years of experience in calculated database analysis, and food labeling regulations for US and Canada.