Proposition 65 Update – Aspartame, Vinyl Acetate, Nitrite
An upcoming meeting of California's Office of Environmental Health Hazard Assessment (OEHHA) will consider the carcinogenic risks of several food, pesticide and packaging chemicals, including aspartame. OEHHA, the agency responsible for maintaining the state's Proposition 65 list of chemicals known to cause cancer, recently released hazard identification materials for several chemicals to facilitate public consultation. Under Proposition 65, products containing a listed chemical in excess of the regulatory threshold must display a warning label indicating the presence of a known carcinogen or toxin.
Aspartame was first approved by the U.S. Food and Drug Administration as a food additive more than 30 years ago. The low-calorie artificial sweetener is commonly used worldwide as a sugar substitute and flavor enhancer in foods and beverages, but public health advocates have challenged the safety of the sweetener for decades. In 2007, a group of American, British and Dutch scientists published a review of over 500 studies that concluded "no credible scientific basis" existed to justify suggestions of adverse health risks associated with aspartame. In 2014, FDA denied the latest citizen petitions from groups that requested a ban of aspartame due to safety concerns.
Vinyl acetate is a chemical utilized to manufacture polymers and copolymers for the production of adhesives, pesticides, food additives and cosmetics. The chemical can be used in food contact materials, including plastic and coatings for food packaging.
Nitrite in combination with amines or amides has been under consideration for a Proposition 65 listing for several years. Based on a review of the scientific evidence, OEHHA determined in 2014 that "nitrite in combination with amines or amides meets the criteria for listing as known to the State to cause cancer." In food, nitrite salts are commonly used to cure meats and added to brines for curing fish and poultry products. OEHHA has extended the public comment period on this issue until October 17, 2016..
OEHHA's Carcinogen Identification Committee (CIC) will discuss the safety concerns related to aspartame and other chemicals during the meeting on November 15.
FDA Guidance Sets Criteria for Justifying Health Claims
The Food and Drug Administration (FDA) has advised infant formula manufacturers and distributors to substantiate structure/function claims based on the results of infant feeding intervention studies that are randomized, double-blind, and parallel-controlled. The agency issued draft guidance this month to provide recommendations for the "type and quality of scientific evidence" suitable for substantiating structure/function health claims on infant formula labels.
Structure/function claims for conventional foods are labeling statements pertaining to the nutritive effects of a product or its ingredients upon the structure or function of the human body. The FDA does not pre-approve structure/function health claims. The draft guidance marks the first time the agency has issued guidance for substantiating structure/function health claims for a conventional food.
The draft guidance advises infant formula manufacturers and distributors to conduct a "systematic, evidence-based review." Based on the results, firms should then determine if the labeling claims satisfy the standard for "competent and reliable" scientific evidence. Infant formula firms are advised to retain all documentation regarding the substantiation of every labeling claim.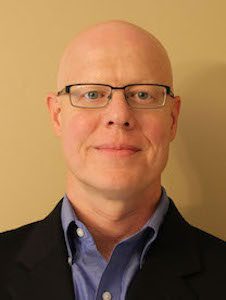 Patrick Kennedy
Information Services Manager, Mérieux NutriSciences
Patrick Kennedy is the Information Services Manager for Mérieux NutriSciences. He has over 15 years of food industry experience and has written extensively covering a wide range of food safety and regulatory subjects. He holds a MS degree in information science from the University of Illinois, and is a member of several industry organizations including AOAC, IFT and IAFP.