Back in 1984, as a very young scientist, I attended my first meeting of the Association of Official Analytical Chemists (AOAC), now AOAC INTERNATIONAL. Established over a century ago, the association is dedicated to ensuring analytical methods address the needs of stakeholders in several industries, including the food industry.
Through its work, AOAC helps companies state the nutritional value of products with added confidence while minimizing health risks associated with microbiological and chemical contaminants. AOAC INTERNATIONAL conducts Expert Review Panels, publishes Official Methods of Analysis, and sets standards for analytical performance for methods. Under the Food Safety Modernization Act (FSMA), AOAC is now addressing a broader scope of complex food safety issues than back in 1984. As a leader in the food safety industry, Mérieux NutriSciences scientists have been heavily involved in the association over the past three decades.
Wendy McMahon, CFS, MS, our Food Science Center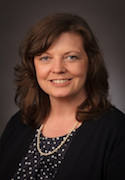 General Manager pictured to the right, has been newly nominated for a three-year term to serve on the AOAC Official Methods Board. In this crucial role, she will help move preliminary methods to Official Methods status. Wendy was inducted as a Fellow of the AOAC in 2015, and that same year won an award for her exemplary management of an Expert Review Panel focused on pathogens in foods. With more than 20 years of volunteer experience with AOAC, she is an expert on the experimental design and applications of statistical models used to evaluate microbiological methods for foods.
Recently, FSMA regulations have placed a greater emphasis on ensuring analytical methods used in testing are scientifically valid for the target analyte and food matrix tested. As a result, our Food Science Center has seen growth in the number of requests from private companies for method validations. Wendy and her team are well-suited to manage these studies, generating the evidence needed to show method validity and sensitivity for our clients.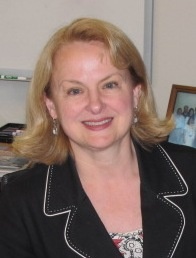 Pam Coleman, MBA, CFS
President, Biofortis / Vice President of Research Services, Mérieux NutriSciences
Pam Coleman, MBA, CFS, heads Biofortis as well as the Research Services team for Merieux NutriSciences in North America.  Her team provides nutrition, sensory/consumer and food safety/quality research support to the food and dietary supplement industries.  Her career spans more than 30 years, most of it focused on analytical service and research projects within food companies and for food companies.  Pam currently serves on the Board of Directors for the Institute of Food Technology.