States Preparing to Implement Produce Safety Rule
A partnership between federal and state regulators is vital for the successful implementation of the produce safety programs mandated by the Food Safety Modernization Act (FSMA). On September 9, the Food and Drug Administration (FDA) announced that 42 states will receive $21.8 million over a five-year period to facilitate the implementation of the produce safety rules. The participation of state regulators in the implementation of state produce safety programs is dependent upon federal funds, according to the National Association of State Departments of Agriculture (NASDA). State and federal agencies will begin to coordinate efforts soon as certain produce safety requirements will take effect in January 2018 for large farms.
The final rule for produce safety established requirements for science-based standards for growing, harvesting, packaging and holding fresh produce. The key requirements of the final rule concern microbial hazards related to worker health, hygiene and training; microbial water quality criteria and testing; biological soil amendments and microbial standards for compost; standards for domesticated and wild animals; and standards for equipment, tools and buildings. To support the implementation of the rule, FDA is developing guidance documents and a comprehensive training strategy.
Food Importers Advised to Prepare for FSMA's FSVP
The Food and Drug Administration (FDA) conducted a series of regional meetings with industry stakeholders this summer to determine the readiness of food producers and importers to comply with various food import provisions of the Food Safety Modernization Act (FSMA). The public meetings, conducted in California, Michigan and New Jersey, included an assessment of 350 participants to understand their current state of readiness.
The FSMA import-related provisions range from increased FDA inspections of foreign facilities to the certification of food imports. During the meetings, FDA focused on the most significant FSMA provisions impacting imports, including Foreign Supplier Verification Program (FSVP), Voluntary Qualified Importer Program (VQIP) and accredited third-party certification. Under the FSVP rule, importers are now responsible for determining known or foreseeable hazards, evaluating their supplier's performance, conducting supplier verification activities, and other activities.
During the meetings, participants were asked to use checklists to evaluate their current ability to meet various food import requirements of FSMA, particularly FSVP. According to an FDA report released this month, the self-assessment activity revealed that only 50% of participants were ready to prepare and maintain an FSVP for each food from each supplier. Small importers and food producers were determined to be at the highest risk of failing to comply with the new requirements.
A significant number of participants reported a lack of knowledge about the FSVP requirements, including exemptions and modified requirements. In fact, only 59% of food producers and importers combined were aware of exemptions and modified requirements in situations where an importer receives assurances that a downstream entity is processing the food to eliminate hazards. Moreover, only 67% of respondents reported they would be prepared to re-evaluate imported food risks and the supplier's performance every three years or as needed.
Based on the outcome of the regional meetings, the agency will consider additional educational opportunities and tools. In particular, FDA determined small and mid-sized importers would benefit from additional support and outreach activities.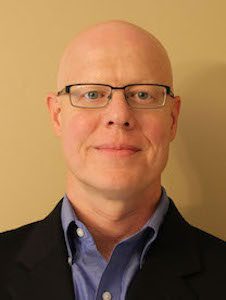 Patrick Kennedy
Information Services Manager, Mérieux NutriSciences
Patrick Kennedy is the Information Services Manager for Mérieux NutriSciences. He has over 15 years of food industry experience and has written extensively covering a wide range of food safety and regulatory subjects. He holds a MS degree in information science from the University of Illinois, and is a member of several industry organizations including AOAC, IFT and IAFP.