Industry Seeks Harmonization of FDA Nutrition Mandates 
Responding to food industry requests to harmonize the compliance dates of upcoming food labeling and nutrition initiatives, the Food and Drug Administration (FDA) recently clarified that the compliance dates are already coordinated to take effect in summer 2018.
Industry groups contend, however, that it will be difficult for manufacturers to comply with the revised nutrition labeling rules since the agency has not yet provided key pieces of the regulatory puzzle.
The revised definition of dietary fiber and the new requirement for the calculation of added sugars are two examples of unresolved issues that could burden food companies and complicate compliance with the new rules. Moreover, the mandatory disclosure of genetically modified ingredients, and formulation challenges associated with the ban on PHOs and sodium reduction targets are further complicating matters.
Following is a synopsis of the key food labeling and nutrition initiatives with the current compliance dates:
PHOs
In July 2015, the agency withdrew the 'generally recognized as safe' (GRAS) status of the primary dietary source of artificial trans fat in processed foods, PHOs due to a link between the artificial trans fat and coronary heart disease. Food manufacturers must either reformulate products to eliminate PHOs and/or petition the FDA to permit specific uses of PHOs within three years. The rule takes effect on June 18, 2018.
Nutrition Facts Panel
In May, the FDA announced the publication of the Nutrition Facts Panel final rule as well as a final rule for updated serving sizes. Food companies with $10 million or greater in annual sales must comply with the Nutrition Facts labeling requirements by July 26, 2018.
Calorie labeling for vending machines
The FDA final rule to require the disclosure of calorie information on items sold in vending machines was published in December 2014. Vending machines with glass panels must display products with front-of-pack labels complying with the rule by July 26, 2018.
Menu labeling
FDA issued the final guidance for menu labeling and postponed the deadline for the regulatory requirements in April 2016. In brief, the rule requires that retail establishments with more than 20 locations, including restaurants and movie theaters, post calorie information for standard menu items on printed menus, menu boards, and drive-through menus. Additional nutritional information for standard menu items must be provided upon request. Establishments must comply with the rule by May 5, 2017.
Sodium reduction
Citing public health risks related to sodium, FDA issued draft guidance in June to provide voluntary sodium reduction targets for the food industry. The guidance suggests both short-term and long-term targets for reducing the sodium content of 150 categories of food. In September, FDA extended the comment periods for the short-term (2 year) and long-term (10 year) sodium reduction targets to October 16 and December 2, respectively.
GM Food Labeling
A federal bill establishing a national labeling standard for foods derived from genetic engineering was signed into law in July. Under the law, the USDA must draft regulations by 2018 to "establish a national mandatory bioengineered food disclosure standard with respect to any bioengineered food and any food that may be bioengineered." Companies will have three options for disclosing GE content on food packages: a labeling statement, a symbol, or an electronic /digital link such as a QR code that will direct consumers to the bioengineering disclosure.
Industry groups want FDA to harmonize the upcoming compliance dates particularly the deadlines for GM food labeling and the new Nutrition Facts labeling requirements. Lacking the final regulatory puzzle pieces, such as the rule for GM food labeling and the dietary fiber guidance, the food industry is concerned about the burden and costs associated with updating labels multiple times in response to evolving requirements.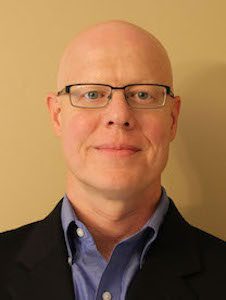 Patrick Kennedy
Information Services Manager, Mérieux NutriSciences
Patrick Kennedy is the Information Services Manager for Mérieux NutriSciences. He has over 15 years of food industry experience and has written extensively covering a wide range of food safety and regulatory subjects. He holds a MS degree in information science from the University of Illinois, and is a member of several industry organizations including AOAC, IFT and IAFP.