The holidays bring a month full of family, friends, gifts and food. While you're making wonderful memories this year, remember that food safety plays a critical role in the holiday fun. Keep your loved ones healthy by implementing safe food handling at your celebration. Reduce the occurrence of inadvertent foodborne illness with these three easy-to-follow food safety tips:
1. Use a Meat Thermometer
Whether you prefer turkey or ham for your holiday dinner, make sure any meat you serve is cooked to the proper internal temperature. Timing the meat while it cooks, or looking at it to determine if it's ready to eat isn't going to cut it, Aunt Rosie!
First, you need to choose the right thermometer for the occasion. A digital, tip-sensitive, instant read thermometer is going to be your best bet, as these are very affordable and easy-to-use. Another great option is an oven-safe thermometer, which remains in the meat during the cooking process. For both types of thermometers, you need to test the temperature where the meat will be the coldest. This is usually the center of the turkey breast, or the center of the thickest part of a ham. (Note: The USDA suggests cooking to an internal temperature of 165° for poultry and 145° for ham.)
2. Clean and Separate
Preparing a big feast can be stressful! You may feel like you're rushing to get things in the oven and onto the table. It is easy to get overwhelmed; so easy that you might forget to clean up that bit of egg white you spilled on the counter, or the juice from unwrapping the ham.
One of the best ways to prevent foodborne illness is to clean well and often. This includes your hands, working surfaces and utensils. Switching between chopping vegetables and preparing your ham? Wash your hands, clean your countertop and grab a clean knife. Done preparing your ham and moving on to the sweet potato casserole? You know what to do!
Separating raw and cooked foods goes hand-in-hand with cleaning. It would be a real disappointment to cook the world's most beautiful pie, only to discover that your raw-ham-hand touched the cooked pie and contaminated it. Keep your cooked foods in a separate area from your raw foods. If they both need to be in the fridge, then keep your cooked foods on the shelf above your raw foods. Raw meats should be on the bottom-most shelf where they won't drip on any other items in the fridge.
3. Keep Things Cool
Congratulations! You cooked a beautiful meal, everyone is raving about how delicious the food tastes and you didn't cross-contaminate a thing! Everyone is definitely going to want some leftovers.
To keep up with your food safety best practices, you need to get those leftovers into the fridge ASAP! You have come this far; you don't want to get anyone sick in the homestretch. Refrigerating your food as soon as dinner is over will help keep bacteria and foodborne illness away so you and your family can enjoy your time together. No 'Barfy Bills' this year!
Mérieux NutriSciences would like to wish you and your loved ones a wonderful and safe holiday season!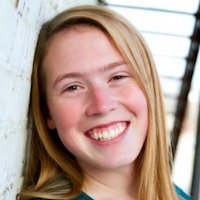 Katie Schott
Product Specialist, Mérieux NutriSciences
Katie Schott is a Product Specialist supporting Chemistry and Microbiology business initiatives at Mérieux NutriSciences. She received her Bachelor of Science in Public Health from Purdue University in 2013. In her free time, Katie enjoys reading, traveling, weightlifting and taking her dog for long walks by the lake.