The USDA Food Safety and Inspection Service (FSIS) recently unveiled its five-year strategic plan for ensuring the safety of meat, poultry and processed egg products. Covering the fiscal years 2017-2021, the objectives of the Strategic Plan are classified within the core goals of preventing foodborne illness, modernizing inspection systems and scientific techniques, and improving operational excellence.
To prevent product contamination and related illness from FSIS-regulated products, the agency intends to strengthen sampling programs, promote food defense practices, and ensure domestic establishments are meeting pathogen reduction performance standards. The alignment of domestic and international program sampling objectives and the strengthening of existing testing activities for imported products were identified as additional priorities.
To strengthen sampling programs, FSIS will expand the "breadth, depth and frequency" of its current sampling to tackle gaps in testing for microbiological pathogens and chemical residues. Both routine and non-routine sampling will be utilized to address food hazards. By leveraging new laboratory technology, the agency plans to test samples for both microbiological hazards and chemical residues.
Pathogen reduction performance standards were implemented this year for Salmonella and Campylobacter in raw chicken parts, NRTE comminuted chicken and turkey products. FSIS will continue to evaluate sampling data to determine if more stringent pathogen performance standards for poultry are needed.
The 2017-2021 plan alludes to the development of additional performance standards and guidance for Salmonella and Campylobacter in other chicken parts, ground beef, and other beef products. The development of raw pork standards are ongoing and will be based on sampling data.
Approximately 85% of FSIS-regulated establishments have voluntarily adopted food defense plans, but the agency intends to promote food defense by expanding food defense and food-preparedness outreach to industry based on sampling data and significant incident reporting by FSIS personnel.
In-commerce facilities, including warehouses, distributors, food transporters and retail delis, were described by FSIS as "inherently risky" due to the large volume of products handled and associated hazards. In effect, in-commerce facilities will be targeted for increased surveillance and follow-up investigations. Retail delis, in particular, will be evaluated for compliance with the June 2015 FSIS guidelines and best practices for controlling Listeria monocytogenes.
In an effort to enhance the agency's response to foodborne illness outbreaks and adulteration incidents, the agency will modernize its inspection procedures and scientific techniques. The key areas of focus include the utilization of rapid in-field screening, and the use of new technologies such as whole genome sequencing.
Rapid in-field screening for chemical residues is a standard FSIS inspection activity, but the agency intends to expand its in-field strategy to include microbial hazards. For chemical hazards, FSIS conducts rapid in-field screening and sends screen-positive samples to labs for confirmation. The agency plans to develop a new real-time analytical tool for microbial hazards, which will help personnel to quickly evaluate facility sanitation and identify potential pathogen contamination of products.
Whole Genome Sequencing (WGS) provides greater precision than traditional microbiological methods for pathogens. Both FDA and FSIS plan to expand the use of WGS for trace back investigations, environmental monitoring and to improve their response to outbreaks.
According to the 2017-21 Strategic Plan, FSIS will incorporate WGS into its sampling programs to generate real-time analysis. FSIS indicated WGS analytics will support the development of "individualized inspection strategies for certain food pathogens" and determine if establishments should improve sanitary practices and programs.
In recent years, the agency successfully completed several previous strategic goals and regulatory agenda items, including the Poultry Slaughter Modernization Rule, performance standards for Salmonella and Campylobacter, new trace back procedures related to Shiga toxin-producing E. coli, and mandatory labeling of mechanically tenderized raw beef products.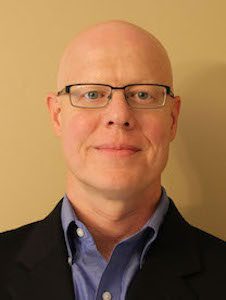 Patrick Kennedy
Information Services Manager, Mérieux NutriSciences
Patrick Kennedy is the Information Services Manager for Mérieux NutriSciences. He has over 15 years of food industry experience and has written extensively covering a wide range of food safety and regulatory subjects. He holds a MS degree in information science from the University of Illinois, and is a member of several industry organizations including AOAC, IFT and IAFP.