Thirty two years ago, regular discussion about the field of food safety did not exist. Back then, information on food safety came from a limited number of sources. This included the ICMSF (International Commission for the Microbiological Specification for Foods) organized in 1962, the International Association for Food Protection (then called the International Association of Milk, Food and Environmental Sanitarians) organized in 1911, and a few loosely organized regional associations consisting primarily of academicians and state health departments. Sourcing information proved to be difficult, and books on the subject were limited and costly.
Today, in stark contrast to this, a vast amount of information is available with just a few keystrokes. Now, if you type "food safety" into your browser, 72,000,000 results appear instantaneously. But are these 72,000,000 results credible sources? Should they be the basis for food safety and food safety-related decisions affecting not only public health, but also business decisions related to resource allocation?
Let's examine the first several pages of our browser search. Along with paid advertisements, we see six government agency sites, three food safety publication sites, Wikipedia, and four sites for consulting firms and testing laboratories. The pages that follow contain universities, activists' sites, cooperative extension, laboratories, consultants, journals, magazines, etc.
In addition to these websites, an abundance of social media sites give a platform to users trying to convince us that their opinion represents the correct perspective. Many of these social media profiles are activist-driven, with a specific agenda in mind. Consumers and others visit these sites to understand conflicting information and perspectives discussed by the media, but the science of food safety developed over the last 45 years gets lost in all of the noise. This is where the experts at Mérieux NutriSciences enter into the discussion.
Beginning with this article, Mérieux NutriSciences will post weekly articles that discuss topics of interest related to food safety and quality. These articles will be written by a team of food safety, microbiology, chemistry, food quality, auditing, consulting, and management professionals with extensive food industry experience. We have no agenda; our goal is to place relevant information grounded in science from a reliable source into the hands of the industry. Stay tuned every Tuesday for insightful articles from leading food safety professionals.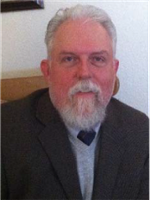 Jeff Lucas
Technical Director, Mérieux NutriSciences
Jeff Lucas is a food industry professional with over 30 years of experience in food safety management. He currently instructs and consults on issues such as HACCP, FDA Preventive Controls, environmental monitoring, pathogen reduction, and food quality management. Jeff has experience with food safety and Global Food Safety Initiative management.