On the regulatory front, 2016 presented many challenges for the North American food industry. While the year featured the initial implementation of FSMA regulations and passage of the GMO labeling law, the North American food industry was also confronted by a slew of regulatory changes related to food labeling.
Last year, the food industry monitored the development of several potentially significant regulatory initiatives with upcoming compliance dates, including the revision of the FDA Nutrition Facts Panel (July 26, 2018), menu labeling for restaurants (May 5, 2017) and the withdrawal of the GRAS status of PHOs (June 18, 2018).
As 2016 came to a close, several food labeling initiatives were put forth by the federal regulatory agencies from the U.S. and Canada. Below is a synopsis of recent regulatory initiatives involving food labeling:
Nutrition Labeling Rules for Meat and Poultry
In early December, the USDA Food Safety and Inspection Service (FSIS) published a proposal to revise the federal nutrition labeling requirements for meat and poultry products. The core goals of the regulation included: updating the list of nutrients that are required or permitted to be declared; providing updated Daily Reference Values (DRVs) and Reference Daily Intake (RDI) values; and amending the labeling requirements for foods represented or intended for specific population subgroups.
Meat and poultry countries were advised to be aware of several notable changes that may require product reformulation and/or product testing. As proposed, the nutrition labeling regulation would:
Eliminate the mandatory declaration of "Calories from Fat"
Require the declaration of vitamin D, potassium, and "Added Sugars"
Permit the voluntary declaration of vitamins A and C
Reduce the DV for sodium from 2,400 to 2,300 mg
Amend the definition of a single-serving container
Require dual-column labeling for certain containers
Update and modify several reference amounts customarily consumed (RACCs or reference amounts)
'Best if Used By' Date Labeling
To reduce consumer confusion regarding the safety and quality of packaged meat and poultry products, FSIS advised the industry to use a "Best if Used By" label rather than other phrases to describe quality dates. Product dating is not required by federal food regulations, with the exception of infant formula, so food manufacturers voluntarily use a variety of phrases to describe quality or safety dates. Phrases such as "Sell-by" and "Use by" are commonly found on food labels, but such phrases are frequently misinterpreted by consumers.
FDA Definition of Fiber
The regulatory definition of 'dietary fiber' for food labeling purposes has been a controversial and confusing issue for years, but the FDA is attempting to resolve this issue. Food labels that currently declare fiber might be in violation of the new rules unless the agency amends the list of approved dietary fibers.
The final rule revising the Nutrition Fact labels issued in May 2016 would permit only the following non-digestible carbohydrates to be listed as dietary fiber:
oat and barley beta-glucan
psyllium husk
guar gum
pectin
locust bean gum
hydroxylpropyl methylcellulose
The rule defined dietary fiber as "non-digestible soluble and insoluble carbohydrates (with 3 or more monomeric units), and lignin that are intrinsic and intact in plants; isolated or synthetic non-digestible carbohydrates (with 3 or more monomeric units) determined by FDA to have physiological effects that are beneficial to human health."
Industry stakeholders can request an amendment to the dietary fiber definition through the public petition process. In late November, the FDA published a regulatory notice requesting scientific data and other information related to the definition of dietary fiber. The agency indicated it would amend the list of dietary fibers to include an isolated or synthetic nondigestible carbohydrate if it meets the updated regulatory definition for "dietary fiber."
Qualified Health Claim for Resistant Starch
A petition filed on behalf of Ingredion Inc. requested FDA approval of a health claim indicating high-amylose maize starch could reduce the risk of type 2 diabetes. Based on a review of the scientific literature and other data, the FDA determined the evidence was insufficient to support "significant scientific agreement" for the health claim. Instead, the FDA approved a qualified health claim applicable to high-amylose starch containing 50% or more type 2 resistant starch, unmodified and subject only to conventional milling processes. The qualified health claim madates the food contain 10% or more of the DV for vitamin D or potassium, in addition to nutrients currently listed such as vitamin A, vitamin C, iron, protein and fiber. The FDA described its decision within a letter published on December 13, 2016.
Canadian Nutrition Labeling Rules
Health Canada published regulatory amendments to the Food and Drug Regulations (FDR) under the heading, Nutrition Labelling, Other Labelling Provisions and Food Colours, on December 14, 2016. As part of an ongoing public health initiative, Health Canada developed the regulatory amendments to assist consumers to improve their dietary choices.
Based on the latest scientific evidence, Health Canada will eliminate the current requirements for listing vitamin A and vitamin C in the Nutrition Facts table, but require the listing of potassium. Moreover, the Nutrition Facts table must now declare the amounts of potassium, calcium and iron in milligrams (mg).
In addition to declaring the percent daily value (% DV) of nutrients, the Nutrition Facts table will also communicate the significance of such values to consumers using a simple footnote below the table stating: "5% or less is a little, 15% or more is a lot."
Sugar has become a critical public health issue due to its association with obesity and related diseases. Addressing these concerns, Health Canada will require food sold in Canada to declare the sugar content of food with a % DV for "total sugars" in the Nutrition Facts table. Additionally, all sugar-based ingredients must be grouped together under the common name "sugars" in the ingredient statement.
Canada has established a five-year transition period for the food industry to comply with the labeling regulations. During the transition period, food labels can comply with the current regulations or the new regulations. A regulatory proposal to ban industrial trans fat in foods, and a proposal to mandate front-of-pack labels on certain foods are currently under consideration.
The Health Canada site, Food Labelling Changes, provides additional information about changes to Nutrition Facts table, serving sizes and other labeling issues.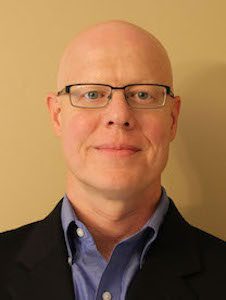 Patrick Kennedy
Information Services Manager, Mérieux NutriSciences
Patrick Kennedy is the Information Services Manager for Mérieux NutriSciences. He has over 15 years of food industry experience and has written extensively covering a wide range of food safety and regulatory subjects. He holds a MS degree in information science from the University of Illinois, and is a member of several industry organizations including AOAC, IFT and IAFP.