Governmental agencies overseeing the food industry have traditionally had a love/hate relationship with the sector. With the advent of new regulations, this relationship is sure to face its share of future challenges as well. However, government agencies ultimately take responsibility for the public's health, and they provide support to the industry to keep consumers safe. Some of the tools made available to the public, as well as food safety professionals, identify public health issues related to various etiologic agents.
Both the Food and Drug Administration (FDA) and U.S. Department of Agriculture (USDA) provide daily updates on food recall events, as well as recalls of dietary supplements. Additionally, a compilation of both FDA and USDA events is available to the public. In keeping up with the Joneses, apps and widgets also offer a way the food industry or consumers in general to stay informed. The information available from these sources includes the etiologic agent involved, product type and other important data.
While not all recalls correlate with an outbreak of foodborne illness, events of foodborne illness are also reported on a national scale. Public health agencies submit reports to the Center for Disease Control and Prevention (CDC) after they investigate an outbreak, and in turn, the CDC compiles this information and prepares summary reports annually. The most recent publication is the Surveillance for Foodborne Disease Outbreaks, United States, 2014: Annual Report. This report provides detailed listings of any disclosed outbreaks and summaries of pertinent findings. The report also identifies the etiologic agents and the food categories involved with each outbreak, which includes prevalent pathogen pairs (agent/food).
The number of outbreaks, illnesses and hospitalizations are also included in the annual CDC report. Locations associated with outbreaks, along with contributing factors (e.g. contamination by food handler or environmental contamination) can be found as well, detailed in the report. But what food manufacturers should understand is that the CDC annual report also has some limiting factors. For example, a small proportion of individual foodborne illnesses may be associated with a given outbreak, and not all outbreaks are identified and investigated.
So, all that is nice, but what's in it for me, you ask? 
Quite a lot of information is available to help inform your business decisions. Many companies are currently in the process of reviewing and updating their ingredient supplier risk assessments, which is an ongoing task as well. The information found in the governmental reports can be included in such assessments, both for specific commodities as well as general categories. For instance, in 2014 dairy items were associated with 19 outbreaks, 15 of which were due to unpasteurized products. Combining outbreak events with recall events can help provide a foundation to supplier risk assessment decisions.
While the CDC annual report is retrospective in nature, the recall reports are posted in real time. Deeper dives into the causes attributed to recalls often identify ingredients as a source. This can help manufacturers take a proactive approach in their food testing process. Perhaps you manufacture a product containing oregano, and an issue with oregano was the root cause of a recent recall. You could test your oregano for the same issue to verify it is safe before manufacturing your product, potentially avoiding a costly recall.
Another value for food safety professionals is the potential to identify trends occurring in the industry. Possible trends related to etiologic agents associated with previously unassociated product categories can be identified in the early stages. Would you rather be on the forefront of knowing Listeria monocytogenes may be associated with some low moisture foods, or wait to react? By using the available government data, food manufacturers can make smarter decisions in their own operations to save money and keep consumers safe.
Important Links:
FDA Recalls
USDA Food Recalls
USDA Dietary Supplement Recalls
CDC Surveillance for Foodbourne Disease Outbreaks, United States, 2014: Annual Report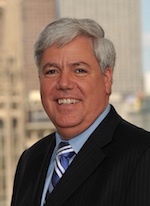 Dave Evanson
Technical Consultant, Mérieux NutriSciences
Dave Evanson is a food safety professional with over 35 years of experience in the food industry. As an educator he provides instruction and knowledge to help prevent food contamination events. This is accomplished through public and customized courses, environmental assessments and other mechanisms. As an investigator, he identifies causes and provides solutions to the preventable events.