Required under both the FDA and USDA-FSIS regulations, the Hazard Analysis is arguably the most important component of any food manufacturer's food safety system. Unless identification of CCPs or Preventive Controls is based on a scientifically sound, properly-supported hazard analysis, hazards may not be adequately controlled. Since microbial hazards often represent the greatest potential food safety risk for food products, it's critical to understand the microbiological profile of ingredients. This requires both general knowledge of hazards applicable to a particular ingredient and specific information on the ingredients sourced from your suppliers.
One way to identify microbial pathogens or enterotoxins associated with a particular ingredient is to search regulatory websites and peer-reviewed scientific papers. Suggested regulatory websites include the USDA-Food Safety and Inspection Service (FSIS), the Food and Drug Administration (FDA), the FDA Bad Bug Book and reports on foodborne illness outbreaks associated with the ingredient that have been published by the Centers for Disease Control & Prevention (CDC). Search engines like Google Scholar and PubMed provide access to credible, peer-reviewed food microbiology publications while avoiding scientifically unsound opinion/conjecture pieces that will not withstand regulatory scrutiny.
Information on the microbiological profile of your ingredients typically takes the form of either an ingredient specification or a laboratory Certificate of Analysis (COA). With regard to bacterial pathogens or enterotoxins, ingredient specifications seldom provide information beyond generic statements such as "negative for Salmonella in 25 g," so they are of limited use for supporting a Hazard Analysis. COAs, in contrast, present actual data, focusing on pathogens or enterotoxins of importance. For example, a COA may state that Salmonella was not detected in ground black pepper intended for application to a ready-to-eat salami product or that Listeria monocytogenes was not detected in hummus intended for repackaging with pita chips. Ideally, a COA will also identify the size of the analytical unit (e.g. 25 grams) and the detection method used. Commonly required when purchasing microbiologically sensitive ingredients, the COA may be provided by the supplier; alternatively, it may result from sampling and testing the ingredient upon receipt at the processing facility.
When appropriate to the level of risk posed by the pathogen/enterotoxin in the ingredient and/or finished product, a statistically valid sampling plan such as one of ICMSF "15 cases" should be used since a COA generated from one sample will not be representative of the entire lot. In the absence of a regulatory standard such as the PMO standard for bacterial counts and coliforms in dairy products, there are few situations in which counts of "indicator organisms" are relevant to the Hazard Analysis. Need help with your hazard analysis? Contact Mérieux NutriSciences consultants.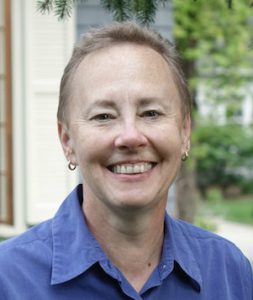 Jennifer L. Johnson, Ph.D
Technical Consultant, Mérieux NutriSciences
Jennifer L. Johnson has more than 25 years' experience working in and around the food industry in roles including regulatory, consulting, research and Food Safety & Quality management. She currently consults on pathogens and spoilage organisms, HACCP, FDA Preventive Controls, environmental monitoring, and meat/poultry processing and provides assistance with regulatory issues.