If you are subject to the final rule, Current Good Manufacturing Practice, Hazard Analysis, and Risk-Based Preventive Controls for Human Food (PCHF rule), then you should be aware of FDA's new recommendations for controlling Listeria monocytogenes in ready-to-eat (RTE) foods. Manufacturers, processors, packers and holders of RTE foods will benefit from an understanding of the strategies and recommendations described within the new draft guidance.
Released this month, the draft guidance sheds light on the agency's thinking regarding effective strategies for controlling L. monocytogenes in RTE foods, including identifying the risks associated with raw materials and ingredients, listericidal process control, environmental monitoring, product testing, and the analysis of verification data trends.
Aligned with the revised FDA regulations for Current Good Manufacturing Practice (CGMP), the guidance discusses issues such as: personnel; buildings and facilities; equipment and utensils; production and process controls; and warehousing and distribution.
The prevention of L. monocytogenes is the central theme of the new guidance. This approach is clearly aligned with the FSMA requirements for hazard analysis and risk-based preventive controls, including verification of preventive controls.
RTE Foods and raw materials
The growth of L. monocytogenes is most commonly supported within specific types of RTE foods, including high-fat dairy products, milk, soft unripened cheese, semi-soft cheese, soft-ripened cheese, fresh soft cheese (Queso Fresco), cooked crustaceans, smoked seafood, raw shellfish, deli foods (sandwiches and salads), fresh-cut fruits and vegetables.
To control the growth of L. monocytogenes, the guidance recommends RTE foods should be formulated, if possible, with intrinsic (physical or chemical) properties that inhibit the pathogen. Examples of intrinsic characteristics that would inhibit the pathogen include: pH less than or equal to 4.4; water activity less than or equal to 0.92; and the use of inhibitory substances or processes.
Raw materials and other ingredients (raw or minimally processed) should be evaluated to determine if it is "reasonably foreseeable" that the ingredients might be contaminated with L. monocytogenes. Such ingredients are unlikely to be contaminated if the raw ingredients were subjected to a validated listericidal control measure, such as aseptic processing and packaging, pasteurization, canning or any in-package lethal technology including irradiation.
To verify the efficacy of a supplier's control programs, the guidance recommends periodic testing of raw materials or other ingredients. In cases where a supplier provides a Certificate of Analysis showing test results for L. monocytogenes, it is still recommended that companies periodically test raw ingredients to verify the supplier's control programs. However, the guidance states, "testing a single lot of a food product for L. monocytogenes is of limited value," and, "cannot substitute for appropriate controls on its manufacturing/processing."
Environmental monitoring
Listeria monocytogenes is well known as a pervasive pathogen in the food plant environment. Within the guidance, the FDA states the FSMA rule for preventive controls (21 CFR 117) identifies L. monocytogenes as an environmental pathogen, and a mandatory hazard evaluation, "must include an evaluation of environmental pathogens whenever an RTE food is exposed to the environment prior to packaging and the packaged food does not receive a treatment or otherwise include control measure" to significantly minimize the pathogen (21 CFR 117.130).
The draft guidance addresses the goals of an environmental monitoring program, strategies for environmental monitoring, sampling areas based on potential product contamination (zones), and the need for scientifically valid, written procedures for environmental monitoring.
The new guidance marks a departure from the FDA's 2008 draft guidance regarding the control of the pathogen and how operations respond to the discovery of Listeria in RTE food and/or processing environments. As requested by the industry, the new guidance is modeled on the USDA's Food Safety and Inspection Service (FSIS) "seek and destroy" process control approach for RTE meat and poultry. In the new FDA guidance, processors are encouraged to implement robust environmental sampling programs, and to promptly respond to positive test results using effective risk-based corrective actions.
If L. monocytogenes is detected on a food contact surface, the 2017 draft guidance recommends that "you should either reprocess with a validated listericidal control measure, divert to a use in which the food will not be consumed by humans or animals, send for use in food to be consumed by animals where appropriate, or destroy that lot of RTE food, and consider whether there is product in commerce that should be recalled."
Listericidal process
The manufacturing process of certain RTE foods utilizes a listericidal process control that can consistently destroy the pathogen so it cannot be detected in the finished food product. The effectiveness of a listericidal process control should be demonstrated through scientific studies and include information from the scientific literature, modeling, and challenge studies, when needed. The guidance suggests a few different approaches for demonstrating the effectiveness of a process control, including reference to applicable scientific literature, published or internal validation studies, and the use of historically established process controls (e.g. milk pasteurization parameters).
Sampling and testing RTE foods
The guidance recommends the sampling of food samples for the presence of L. monocytogenes, but suggests the "frequency of sampling and the sampling plan will depend on many things, such as customer requirements, the risk of foodborne illness if the finished product is contaminated with L. monocytogenes, and the frequency of detection of Listeria spp. in environmental samples."
Testing food products for L. monocytogenes rather than for Listeria spp. is highly recommended. According to the guidance, if testing for Listeria spp shows a positive result, then further testing is needed to determine if L. monocytogenes is present or if the food should be treated as contaminated with the pathogen.
Analysis of data trends
Testing can provide valuable data for improving the performance of a food facility. The FDA recommends the analysis of verification data collected from environmental monitoring and product testing programs to identify trends over time. A trend analysis of verification data could reveal that L. monocytogenes is not being controlled within the plant environment. If a trend analysis reveals an increased incidence of L. monocytogenes, then an investigation and appropriate corrective actions are recommended.
Need help analyzing your environmental monitoring data to find trends? Explore the capabilities of our EnvrioMap tool, which helps manufacturers transform their data into meaningful information. EnviroMap automates the scheduling of your environmental monitoring program and identifies problem areas for corrective actions as soon as a sample tests positive for a pathogen.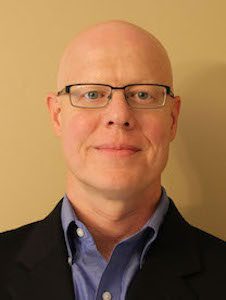 Patrick Kennedy
Information Services Manager, Mérieux NutriSciences
Patrick Kennedy is the Information Services Manager for Mérieux NutriSciences. He has over 15 years of food industry experience and has written extensively covering a wide range of food safety and regulatory subjects. He holds a MS degree in information science from the University of Illinois, and is a member of several industry organizations including AOAC, IFT and IAFP.