Using Hazard Analysis Critical Control Point (HACCP) principles to manage food safety in the dairy industry is not a new concept. Most dairy manufacturers have already implemented HACCP as a process to manage food safety in addition to regulatory requirements.
Although the FDA Preventive Controls for Human Food Rule is not required for Grade A dairies until September 2018, customers and retailers continue to require their suppliers to have an effective and operational HACCP Plan in place that is overseen by a trained individual. Additionally, Global Food Safety Initiative (GFSI) schemes such as Safe Quality Food Institute (SQF) and British Retail Consortium (BRC) also require HACCP implementation overseen by a trained individual. Finally, global organizations, such as The Food and Agricultural Organization of the United Nations (FAO), continue to recognize HACCP (Codex HACCP) as a system which identifies, evaluates and controls hazards which are significant for food safety. 
With HACCP continuing to be a requirement in addition to the implementation of the Preventive Controls Rule, what then should dairy manufacturers do and why?
Use of HACCP principles should continue, including utilizing the seven principles as part of the Food Safety Management System along with ensuring trained individuals are managing HACCP Plans. The Randolph Associates/MXNS introduction to HACCP course is designed for individuals charged with building, maintaining and updating plant HACCP programs. This course has been specifically designed with dairies in mind, providing background in the formation of hazards related to dairy products.
The instructors not only have years of teaching experience, but they also have in-plant dairy manufacturing experience. The HACCP course utilizes actual dairy situations and provides the information needed to aid in the development of a HACCP Program for all types of dairy products, using the seven principles of HACCP and the required pre-requisite programs.
Our dairy-focused course, "Introduction to HACCP & Implementing SQF Systems Version 7.2" is available as part of our onsite training offerings. Our experts can bring this course directly to your facility to train your staff.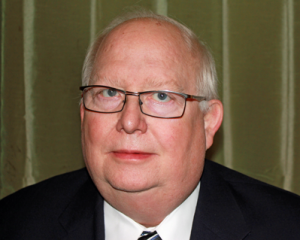 Tedd Wittenbrink
Technical Consultant, Mérieux NutriSciences
Tedd Wittenbrink has more than 30 years of management experience in the food industry. He is an American Society for Quality Certified Quality Auditor and has a proven track record in developing and implementing Food Safety / Quality Assurance Programs. His employment history includes tenures with Beatrice Foods, Hawthorn Mellody Farms Dairy, and Borden Inc. During his career, he has held positions of QC Manager, Director of Quality, and Corporate Quality Assurance Manager.